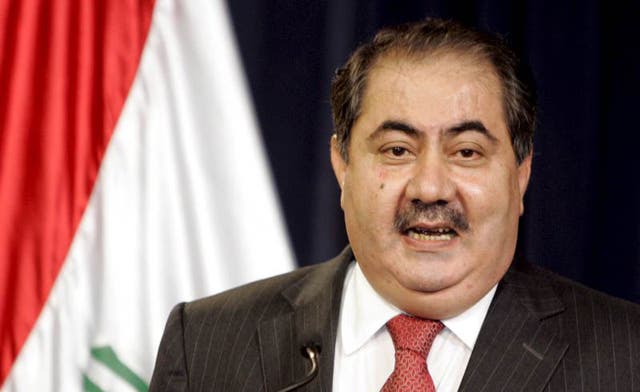 Al-Qaeda members crossing into Syria, Yemen-style power transfer unlikely: Iraq
Iraq has "solid information" that al-Qaeda militants are crossing from Iraq into Syria to carry out attacks and has sent reinforcements to the border, the foreign minister said on Thursday.

Hoshiyar Zebari said al-Qaeda "operational officers" appeared to be moving through old smuggling routes carrying weapons.

"We have solid information and intelligence that members of al-Qaeda terrorist networks have gone in the other direction, to Syria, to help, to liaise, to carry out terrorist attacks," he told a news conference in Baghdad.

Syria says that a 16-month-old uprising against President Bashar al-Assad is not a popular revolt but a "terrorist" conspiracy funded and directed from abroad.
Assad, who belongs to the minority Alawite sect, an offshoot of Shiite Islam, also says much of the violence in Syria bears the fingerprints of al-Qaeda.

Iraq has reinforced security along its 680 km (422 miles) desert border with Syria, making it the most heavily guarded Iraqi frontier, Zebari said, according to Reuters.

"Most of the suicide bombers, foreign fighters, elements of al-Qaeda used to slip into Iraq from Syria. So they know the routes and the connections. It does not mean that these operations are done regularly in an organized way," he said.

"This is our main concern -- about the spillover, about extremist groups taking root in neighboring countries, to have a base," Zebari added.

Al-Qaeda operatives were communicating through underground networks of militants, he said.

U.N. Secretary-General Ban Ki-moon has said he believes al-Qaeda was responsible for two suicide car bombs in Damascus in May that killed at least 55 people.

Iraq's al-Qaeda wing has claimed some of the recent bombings against Shiites in Iraq as it tries to stoke tensions following the withdrawal of U.S. troops in December.

Zebari, meanwhile, said that a Yemen-style power transfer was unlikely in Syria because Assad would refuse to step down.

"Personally I think the Yemeni model would not succeed in Syria. In Yemen, there were supporters of that model, but it is not the case in Syria," Zebari told reporters, according to AFP.

"I do not think the Syrian president would simply give up power despite increasing pressure," he said.

Yemen's president Ali Abdullah Saleh, in power in Sana'a since 1978, stepped down in February and handed over to his deputy Abdrabuh Mansur Hadi under a power transfer deal brokered by Gulf Arab states after months of deadly anti-regime protests.

Russia on Wednesday denied holding talks with the United States about offering Assad exile as a way out of 16 months of bloodshed, which monitors say has claimed more than 16,500 lives. However, the U.N. has put the figure at 10,000 people killed.

Syria, which shares a 600-kilometre (370-mile) border with Iraq, has repeatedly blamed the violence on foreign-backed groups.