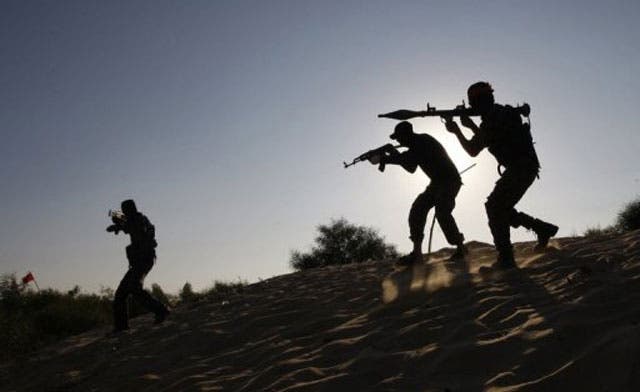 Cyprus detains Lebanese man for allegedly plotting attack on Israeli interests
Cypriot police are questioning a 24-year-old foreigner arrested last week who may have been plotting an attack on Israeli tourists visiting the Mediterranean island, media reported on Saturday.

The man, thought to be a Swedish passport holder of Lebanese decent, was arrested on July 7 and was being detained following remand hearings held behind closed doors, Sigma TV reported. He has not been charged with any offence.

Police spokesman Andreas Angelides said: "We can confirm the arrest of a 24-year-old foreign national for specific, serious offences, and who is in custody by order of the court."

Sigma TV's website reported the man had been tracking the movement of Israeli tourists on the island, while Cypriot newspaper Phileleftheros said he was attempting to pinpoint areas frequented by Israeli tourists and the busses they used.

The Jewish state's diplomats have been targeted in several countries in recent months by bombers Israel said struck on behalf of Iran and its Lebanese proxy Hezbollah.

Though Tehran has denied involvement, some analysts believe it is trying to avenge the assassination of several scientists from its controversial nuclear program, deaths the Iranians have blamed on Israel and its Western allies.

Israel linked the Cyprus arrest to the attacks on its diplomats.

"Iranian terrorism knows no borders," Prime Minister Benjamin Netanyahu said in a statement. "The international community must fight the world's biggest exporter of terror."

"After Iran sent its people to assassinate -- on U.S. soil -- the Saudi Arabian ambassador and to perpetrate terrorist attacks in Azerbaijan, Bangkok, Tbilisi, New Delhi and Africa, its intention to perpetrate attacks in Cyprus has now been exposed," he added.

Netanyahu's office described the statement as a response to the Cypriot media reports on the arrest.

A spokesman for Netanyahu declined to provide further details on the suspect or discuss whether Israel was involved in the investigation.


Tip off
A Cypriot government source said the arrest took place following information from foreign intelligence agencies.

Cyprus state television said Israeli intelligence agents had supplied information to the Cypriot authorities regarding the suspect. It did not elaborate.

"It is not clear what, or whether there was a target in Cyprus. That is under investigation," a senior government official told Reuters.

The suspect's reported July 5 arrival on the island also coincided with Cyprus assuming the presidency of the European Union, an event marked by the gathering of a host of EU officials and commissioners on the island.

Police are trying to unravel the level of involvement of the suspect, the intended targets and whether he had accomplices on the island.

Cyprus lies just west of Syria and Lebanon but has been largely unscathed by the violence and upheaval rattling the Middle East.

Its last major security incident was a botched car bomb attack on the Israeli embassy in the capital Nicosia in May 1988 which killed three people.