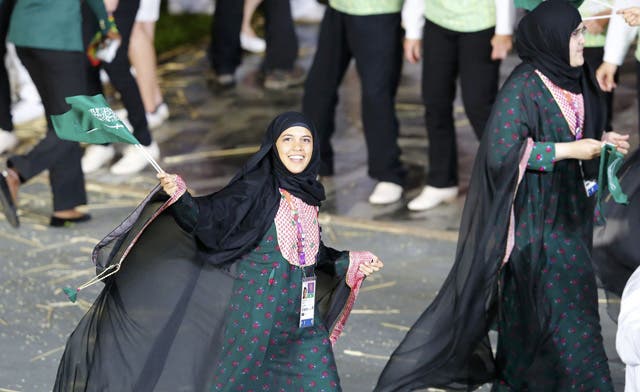 Saudi women join Olympics opening ceremony for first time
Saudi Arabia's first female Olympic athletes made their appearance at the opening ceremony to the London Games on Friday, dressed in traditional hijabs, or Islamic headscarfs.

Saudi Arabia was one of three countries, alongside Brunei and Qatar, never to have sent female athletes to the Olympics but the latter two confirmed earlier this year that their delegations would include women.

Wojdan Ali Seraj Abdulrahim Shaherkani and Sarah Attar are due to compete in the +78kg category in judo and 800 metres respectively after Saudi Arabia broke with its practice of sending male-only teams to the world's biggest multi-sports event.

On Thursday, International Judo Federation president Marius Vizer said Shaherkani would have to fight without a hijab - a decision that is likely to cause controversy in Saudi Arabia, where female participation in sports has long been a controversial issue.

Powerful clerics denounce women for exercising, saying it goes against their natural role.