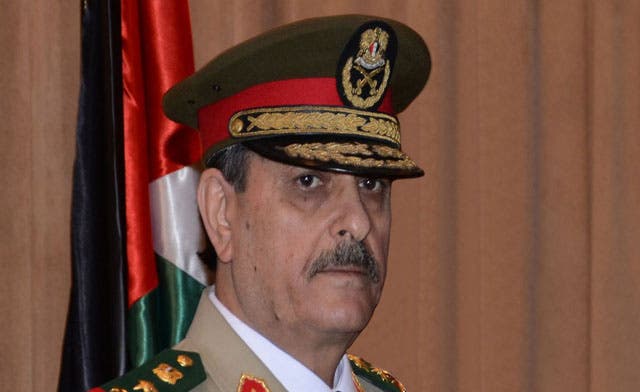 New Syrian defense minister, symbol of regime's brutal war
When Sunni officer Fahed al-Freij was promoted to replace Syria's defense minister, slain in a bomb attack two weeks ago, few people paid much attention and rebels dismissed him as inconsequential.

But Lebanese officials close to the Syrian government said his appointment was a clear indication that President Bashar al-Assad, taken aback by the assassination of four of his top security officials, had decided to respond savagely.

They said Freij, a staunch Assad supporter, was known for brutality and shoot-to-kill tactics.


Upon his appointment he gave orders to "wipe out" the rebels. "Even if it is my father who is carrying weapons against Syria, treat him as a traitor and kill him," pro-Assad websites quoted him as telling soldiers on the night of his appointment.

Freij, born in 1950, comes from the Hadeedy tribe from a village in Hama province, which saw the worst violence under Bashar's father, President Hafez al-Assad, who sent troops in the 1980s to crush an armed Islamist revolt against his rule.

In his appointment speech hours after the bombing, Freij looked determined to fight back. Instead of ceremonial uniform he wore dark green fighting colours and a frown on his face, vowing to go on the offensive as he mourned the slain officials.

Unlike his late predecessor Daoud Rajha, who kept a low profile, Freij has issued several statements urging the soldiers to fight.

"Brothers in arms and doctrine, the Syrian people have put their trust in you and it is well deserved ... Your battle is the battle of right against wrong," he said in his latest speech on Wednesday, Syria's armed forces day.

"Terminate them (the rebels) wherever you find them."

Soon after his appointment, rebels were celebrating the capture of several districts in the capital, part of an operation they called 'Damascus volcano', and parts of Aleppo and border crossings with Turkey and Iraq.

But Freij turned the tables. Right after he took over, the Syrian army launched a major offensive in Damascus, recapturing the central Midan district from rebels before moving to other rebel strongholds like Hajar al-Aswad.

For the first time since the 17-month-old revolt against Assad started, the military used fighter jets to strafe rebel areas in Rastan, Deraa and Aleppo.

On Sunday the government declared victory in a hard-fought battle for Syria's capital, and pounded rebels who control parts of its largest city Aleppo. Government forces are now massing around Aleppo for another "decisive battle."
"BURN THEM"
Rebels seems to have changed their opinion of Freij.

"We did not know who he was at first. We have checked now. He is a Bedouin from Hama, commander of the operations (to crush opposition in) Deraa and Homs during the revolution," said a rebel commander in Damascus.

"He is a military officer one hundred percent. He is...known to be savage. He is known since he was a student in the military college as tough and firm," he added.

Last year the army crushed Deraa, the cradle of revolt against Assad and a major attack on Homs left the city in in ruins and almost empty.

A Lebanese security source described Freij as solid with a ruthless personality.

"Before when a bullet was fired (by rebels) the orders were given to cut the electricity from that area and go after the rebels but with this man the orders are different - burn them," said a Lebanese official close to the Syrian government.

But the rebels are now better equipped and determined to fight back. A group of gunmen posted a Youtube video after his appointment saying that his tribe disavow him and that he will be their target.

"We inform him that he will be our coming target..we tell him that victory is coming. God is Greatest."