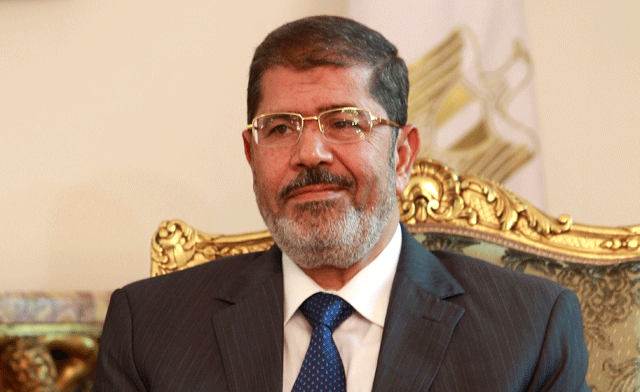 Mursi takes Egypt from generals, but raises fears of new dictatorship
Egyptian President Mohammed Mursi's decision to remove defense minister Mohamed Hussein Tantawi, Army Chief-of-Staff Sami Annan and several other commanders from their posts has brought full civilian rule to the country but raised fears of possible abuse of power and a return to dictatorship.

Mursi's decision to also annul a constitutional amendment that gave the generals sweeping powers was another sign he was seeking to restore the president's authorities over the powerful military.
Omar Ashour, an Egyptian analyst and visiting scholar at the Brookings Doha Center, said Mursi's decisions "will enter history as a significant shift in civil-military balance of power towards the civilian side."

"This is the first time in Egypt's political history that an elected civilian politician overrules the decisions of the heads of the military establishment," he said.

There have been conflicting reports on whether Mursi had discussed the decisions with Supreme Council of Armed Forces (SCAF) prior to announcing them.

Ashour said the decision was "negotiated with some members of the SCAF, most notably General Abd al-Fattah al-Sisi, now defense minister and former head of military intelligence."

"The appointment of al-Sisi is a very clever choice…al-Sisi, being head of military intelligence, has enough information on the army's internal factions. This will be of enormous use to the President." Ashour added.

However, Egyptian political analyst Hani Nesira feared the surprise moves were part of a coup that dangerously put all powers in the hands of President Mursi.

"He is becoming even more powerful than Hosni Mubarak used to be," Nesira told Al Arabiya English.

"I think this is part of the Muslim Brotherhood's strategy that has targeted the media by shutting down a newspaper and a television station. Now it has annulled the constitutional amendments previously demanded by many revolutionary and nationalist powers, including member of the parliament itself," Nesira said.

Mursi's decisions have opened doors for a new conflict between the Brotherhood movement and other political factions, or could also be later rejected as unconstitutional, he added.

However, Farrag Ismail, veteran Egyptian journalist and political analyst, played down the fears Mursi is trying to tighten his grip on power. The president was only "temporarily holding sweeping powers" until a new legislative body is elected, he said.