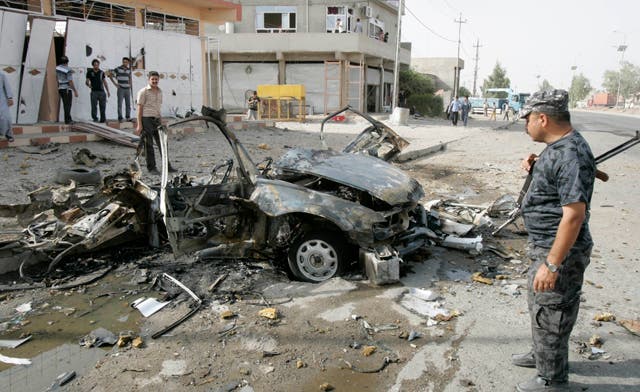 Attacks in Iraq killed 409 people in Ramadan: AFP
Bombings and shootings in Iraq killed at least 409 people and wounded 975 during the holy Muslim fasting month of Ramadan, according to an AFP tally based on security and medical officials.

The month saw a number of deadly days, including July 23, when 113 people were killed and 259 wounded in a wave of attacks across the country, and August 16, when 82 were killed and 270 wounded.

Ramadan, when observant Muslims abstain from food, drink, smoking and sex during the day, began on July 21 and ended for Iraqi Sunnis and some Shi'ites after sundown on August 18, and the rest the next night.

But violence often rises during the holy month in Iraq because, "radicalized terrorists are often more intent on conducting these (suicide attacks) during the holy month of Ramadan because it is a period associated with martyrdom and self-sacrifice," said John Drake, a security analyst with AKE Group.

Violence in Iraq is down from its peak in 2006 and 2007, but attacks remain common.

Official figures put the number of people killed in July at 325, the highest monthly death toll in almost two years.