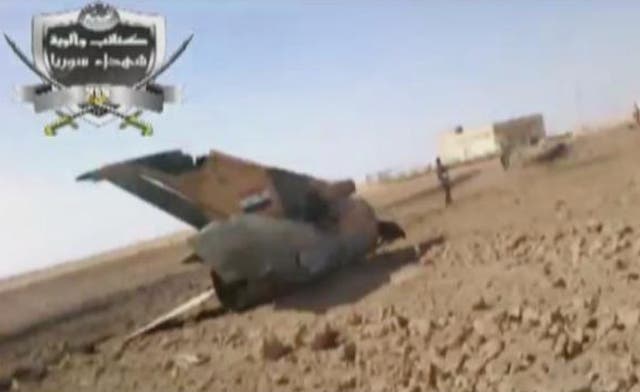 Free Syrian Army claims it downed two MiG planes in Idlib
The Free Syrian Army claimed on Tuesday that it had downed two Syrian government MiG jets in Abu al-Dhuhour, an area in the northwestern province of Idlib.

Members of FSA's Martyrs Brigades broadcast a video showing wreckage of the broken fighter jet planes as well as the corpse of one of the plane's pilots.

As opposition fighters struggle against aerial bombarment, The Sham Network, an opposition media group, reported Tuesday that FSA fighters had taken control of al-Hamdan military airport in Abu Kamal city, in the eastern province of Deir al-Zour.

The rebel army has increasingly targeted the regime's air force and its military airports as Syrian government forces have inflicted huge casualties through aerial bombardment over the 18-month conflict.

On Thursday last week, FSA claimed that it had downed another Syrian military fighter jet, also in Idlib.

On Monday, Syrian opposition fighters also made headlines when they downed a helicopter in Damascus.