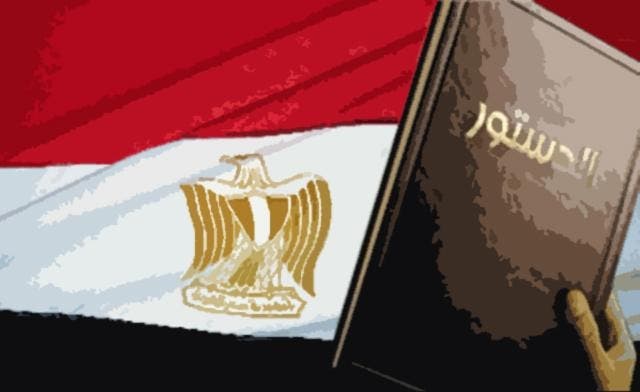 Egyptian politicians move for constitution to prohibit deriding prophets
Representatives of several Egyptian political parties met this week to discuss the contentious "divine being" article in the country's constitution that deals with deriding religious symbols.

The agreement to include the article in discussions came after the country's two main Islamist parties pledged that it would not in any way constitute an infringement on the basic freedoms warranted by the new constitution.

"The article stipulates that it is strictly prohibited to deride the divine being [God], all the prophets, and the wives and companions of Prophet Mohamed," former presidential candidate and Arab League Chief Amr Moussa, who attended the meeting, told the al-Youm al-Sabea newspaper.
The meeting was attended by representatives of liberal parties like al-Wafd and Ghad al-Thawra and Islamist parties Freedom and Justice and al-Nour as well as a number of independent figures such as Moussa.

Liberal factions have objected to the phrasing of the article proposed by al-Azhar, the world's leading institution of Sunni Islam, and commonly known as the "divine being" article, on the grounds that it will have a negative impact on freedom of expression.

Islamist parties, especially the Freedom and Justice Party, the political wing of the Muslim Brotherhood, and the ultra-conservative al-Nour Party, insist on its inclusion in the constitution.

The attendees also discussed the electoral system in the upcoming parliamentary elections, which they agreed will be based on open proportional list. This agreement is seen by liberals as a positive step towards curbing the influence of political Islam on the parliament.