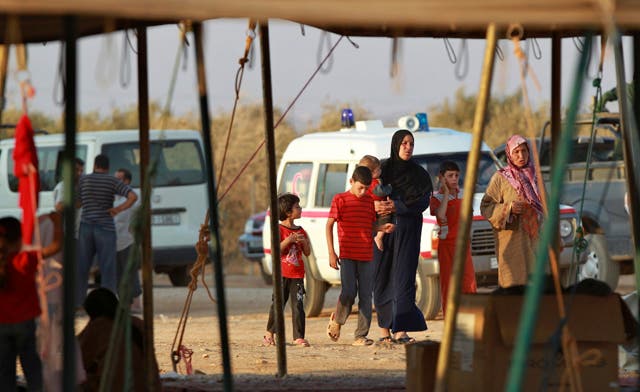 Around five hundred Syrians cross into Turkey
Around five hundred refugees crossed into Turkey on Tuesday evening (September 11) as thousands more were stranded on the Syrian side of the border, Turkish officials told Reuters Television.

But some of those who crossed the border by illegal means were unable to register at the Reyhanli camp.

"I have been staying on the border for two days; there is no food, no water. I have been going through difficult times. Nobody is helping us; we were desperate so we crossed to Turkey over the fences. We hitch-hiked and found a car on the road and it brought us here but they didn't register us. They told us to leave. They weren't helpful at all," one of those seeking help said.

The United Nations has estimated that more than two million Syrians have seen their lives disrupted by the ongoing crisis in their country.

Many have sought refuge elsewhere in Syria, while others, such as the Atma group, wait at borders while the Turkish authorities try to process the high numbers of people attempting to enter the country; so far more than 80,000.

Ankara fears a mass influx similar to the flight of half a million Iraqi Kurds into Turkey after the 1991 Gulf War.

At least 18,000 people have now been killed in Syria since a revolt against President Bashar al-Assad began. At least 170,000 have fled the country, according to the United Nations, and 2.5 million need aid inside Syria.

Turkey has floated the idea of a "safe zone" to be set up for civilians under foreign protection as fighting intensifies in a 17-month-old uprising.

Up to 5,000 refugees a day have been crossing into Turkey over the past two weeks and the United Nations warned on Tuesday that up to 200,000 people could settle in Turkey if the conflict worsens.