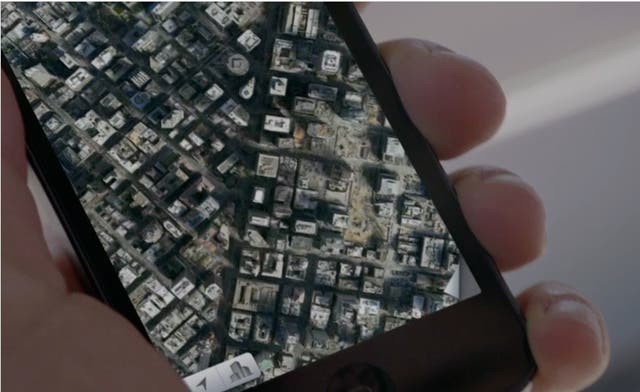 In the UAE, Apple's Maps app has a few worms
Apple's new Maps application has encountered a huge gaffe – the size of the world's biggest mall, to be precise, UAE's the National reported on Thursday.

Dubai mall, encompassing 1,124,000 square meters, has flown under the radar along with other United Arab Emirates landmarks (bar the world's tallest tower – Burj Khalifa), with the creators of the app, which was launched on Wednesday, that comes with the latest operating system for the iPhone, iPad, and iPod touch – the iOS 6.

Maps were developed by the collaboration of Apple and satellite navigation experts, Tom Tom, to replace Google Maps; the app which was inclusive in the earlier versions of Apple's operating system.

Critics worldwide have deduced the app as inferior to its predecessors, with the app particularly poor in the UAE, where minimal data is featured on the maps.

In contrast to the highly detailed Google map, hotels, apartment blocks and even the Dubai Fountain are all missed in Maps. The capital, Abu Dhabi, is also poorly detailed.

Moreover, the functions promoted by Apple for the iOS 6, such as 3-D buildings, traffic reports and local searches, do not work in the UAE. Users who were previously able to get driving directions can no longer obtain such service.

A way that users can revert to using Google Maps on iOS platforms is accessing it via Apple's web browser, Safari, or others.

Aside Maps, many other apps, such as localized information from the Siri voice control system, Passbook electronic wallet, FaceTime, as well as the iTunes store.