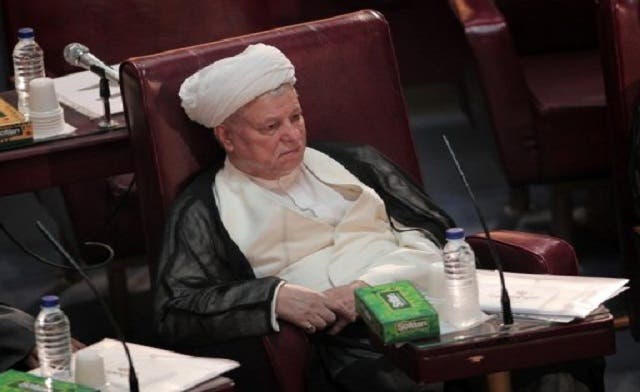 After daughter, Iran arrests son of ex-president Rafsanjani
Iran's state news agency says authorities have detained the son of influential ex-president Akbar Hashemi Rafsanjani two days after arresting the politician's daughter.

The IRNA report says authorities picked up Mahdi Hashemi on Monday, a day after he returned to Iran from Britain.

Hashemi sought refuge in Britain after Iranian authorities accused him of fomenting unrest in the aftermath of Iran's disputed 2009 presidential election. He also faced corruption charges.

On Saturday, Iranian authorities took Hashemi's sister, Faezeh, to prison late on Saturday to serve a six-month sentence for "spreading anti-state propaganda," a source close to her family told Al Arabiya.

Iranian security forces broke into Faezeh Rafsanjani's house at about 11 p.m. and detained her, the source said on condition of anonymity.

Rafsanjani, a former member of parliament, was convicted in January and sentenced to jail.

Iranian media reported that the conviction was related to an interview she gave to an opposition news website in which she criticized human rights violations and economic policy in Iran.

Gholamhossein Esmaili, Iran's prisons chief, was quoted by the Mehr news agency as saying she was taken to Tehran's Evin Prison.

Since President Mahmoud Ahmadinejad's disputed 2009 reelection, in which Rafsanjani supported Ahmadinejad's reformist challenger, Rafsanjani's family has come under pressure from government hardliners.