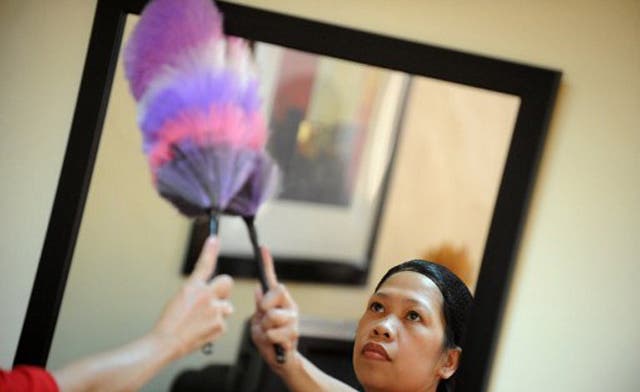 Saudi Arabia lifts ban on hiring Filipino domestic workers
Saudi Arabia will start reissuing employment visas after imposing a ban on hiring Filipino and Indonesian maids in July, last year.

The lifting of the ban is set to start October 1st, according to Prince Khaled bin Saud bin Khaled, assistant foreign minister, Arab News reported.

He also added that an agreement between the Philippine government, which recognizes the Kingdom's authority, laws and protection of the rights of Saudi employers, secured the reissuing of employment visas to the Filipino applicants.

Prince Khaled assured that the Saudi government will protect both the rights of the involved parties - the local employers and the foreign workers.
"Our ministry will continue its efforts in cooperation with the Labor Ministry to facilitate recruitment visa procedures by applying modern technology.

We'll also protect the rights of both Saudi employers and foreign workers," Prince Khaled said, as quoted by the news website.

The Saudi Arabian government imposed that ban last year on the foreign workers as an action against the terms and conditions released by the Asian countries' governments.

The Philippine and Indonesian governments have drafted a 15-page agreement specifying the terms and conditions for employment of their manpower, and is yet to be acknowledged by the representatives of the countries interested to absorb the foreign workers.