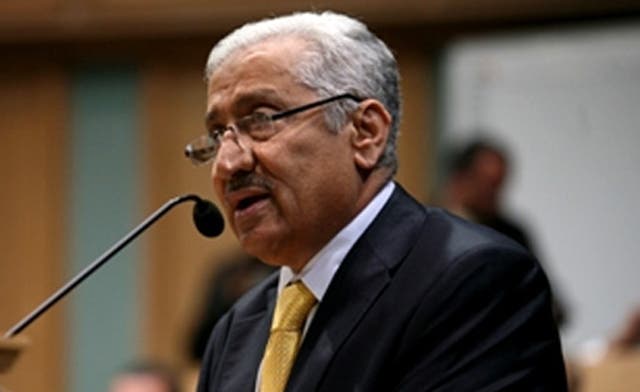 Jordan's King Abdullah appoints new PM ahead of key polls
Jordan's King Abdullah appointed respected politician Abdullah Nsur as Prime Minister on Wednesday to prepare for the country's first post Arab Spring parliamentary election, due by early next year, a palace statement said.

The monarch had dissolved Jordan's tribally dominated parliament last week, half-way through its four-year term, paving the way for the election that should be held within four months under constitutional reforms enacted last year, Reuters reported.

The appointment comes after prime minister Fayez Tarawneh and his government resigned ahead of legislative polls.

"The king today accepted the resignation of Fayez Tarawneh's government and asked Nsur to form a new government," a senior palace official told AFP.
"Tarawneh's resignation came in line with the recently introduced constitutional amendments stipulating that the government must resign following the dissolution of parliament."

The king last Thursday dissolved the parliament and called early elections. No date has been given for the polls, but the monarch has said he wants them to be held by the end of 2012.

The newly established Independent Election Commission will set the election date as it is the constitutionally mandated body to oversee the polls, the official said.

Nsur, an outspoken MP and senator who has repeatedly called for sweeping reforms and a tough fight against corruption, held the portfolios of foreign affairs, planning, education and information in several governments in the 1980s and 1990s.

The dissolution of parliament has failed to convince the Islamist opposition led by the Muslim Brotherhood to reverse its boycott of the electoral process, which it says favors government loyalist rural areas at the expense of urban areas seen as Islamist strongholds.

The opposition has also demanded a parliamentary system in which the prime minister would be elected rather than appointed by the king.

Thousands of people, mainly Islamists, demonstrated on Friday to demand reforms in the country. Jordan has seen a series of protests since January 2011 to call for political and economic reforms and to demand an end to corruption.