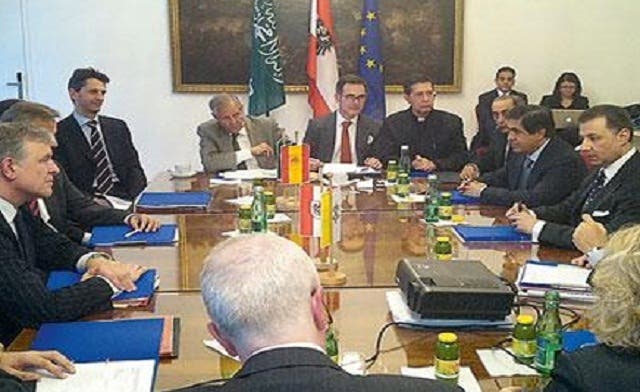 Vatican joins King Abdullah intl center for cultural, religious dialogue
The Vatican joined an international organization for cultural dialogue, founded by Saudi Arabia's King Abdullah, as a founding observer on Thursday.

The King Abdullah bin Abdulaziz International Centre for Interreligious and Intercultural Dialogue (KAICIID), founded in 2011 and headquartered in Vienna, moves to promote mutual understanding among followers of different religions and cultures.

An official from the Vatican, representing the Holy See and the Catholic Church, joined the group as they convened on Thursday. The forum was attended by Saudi vice minister of foreign affairs, Prince Abdulaziz Bin Abdullah Bin Abdulaziz, as well as delegates from Spain and Austria, also founding members of the group.

The U.N.-recognized non-government organization focuses on interreligious and intercultural dialogue. Its goals include promoting human rights, justice, peace and reconciliation plus acting against the abuse of religion as a means to justify oppression, violence and conflict.

The Vatican's Father Miguel Angel Ayuso, secretary of the council for interreligious dialogue at the Vatican, said the opportunity to join the KAICIID would enhance international dialogue.

"Dialogue based on respect, mutual understanding and collaboration is a vital necessity for our present and future … As an observer of the Holy See and a member of the Board of Directors for the Catholic Church I will have the opportunity to support the KAICIID in promoting these values," Ayuso said.

The organization's board of directors comprises high-level representatives of the major world religions (Judaism, Christianity, Islam, Hinduism and Buddhism).

The official opening and inauguration of KAICIID will take place on Nov. 26, 2012 in Vienna, a statement from the group read.