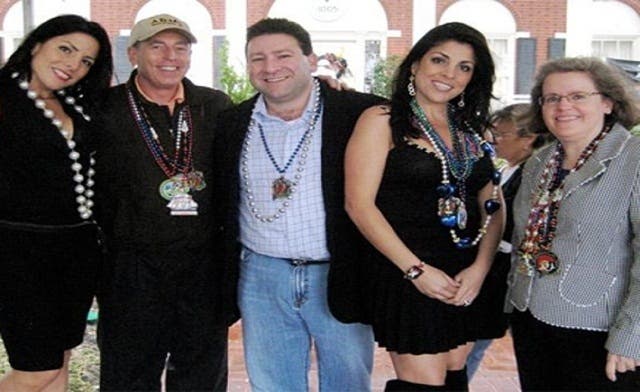 The woman connected to Petraeus downfall is of Lebanese origin
Jill Kelley, who has been linked to the downfall of the CIA Director David Petraeus, is a descendent of a Lebanese family that moved to the United States in the 1970s due to "political disputes," according to media reports.

Kelly was reported to have received harassing emails from Paula Broadwell, who co-authored a biography of Gen. Petraeus. Jill Khwam is the real name of Kelly, 37, according to informed Lebanese sources. She is married to a prominent cancer specialist, Scott, and lives with their three children in Tampa, Florida.
Kelley is the daughter of Marcelle and John Khawam, now of Washington Crossing, Pennsylvania, but with roots in the Northeast section of Philadelphia, said her brother, David Khawam, a lawyer who practices in Westmont, New Jersey. The Lebanese-born parents owned three restaurants, all called Sahara, when their children were growing up, according to Reuters.

Kelley has a twin sister, Natalie Khawam, who works as a lawyer in Tampa representing fraud and whistleblowers cases, according to her Linkedin website.

The family comes from a Maronite Christian background and fled Lebanon in the 1970s due to "political disputes," according to some Lebanese media reports.
Lebanese bombshell
In the Middle East, Kelly's Lebanese origins gave the Petraeus scandal a more exciting twist. The al-Bawaba News portal described Kelly as a "Lebanese bombshell" and wrote: "Although the General insists his relationship with Kelley was only ever platonic, his mistress clearly felt her Levantine sex appeal was too much to handle."

"Apparently, this second official had less success resisting the Lebanese lady's charms and was caught with a slew of "inappropriate communications," according to the al-Bawaba article.

The remarks were met with criticism by other Arab sources. A statement in the Angry Arab News Service described al-Bawaba's article "not only is it sexist, but it almost comes across prideful of Kelley's Middle East origins, as if it some type of great achievement"

Complaints about harassment by Kelley led the FBI to discover an affair between the CIA chief and his biographer that compelled the veteran to leave his office in what is referred to now as the "Petraeus Scandal."

Kelley told FBI agents that Broadwell, the 40-year-old biographer who has been identified as the CIA boss's ex-mistress, sent her harassing emails telling her to 'back off' Petraeus.

"We and our family have been friends with Gen. Petraeus and his family for over five years. We respect his and his family's privacy and want the same for us and our three children," she said in statement earlier this week.

Kelley works as a volunteer with wounded veterans and military families at the MacDill Air Force Base in the city.

The base is the headquarters of the U.S. Central Command, formerly headed by Petraeus who quit as CIA director in disgrace last week.

She is a family friend of him and his wife Holly, but no evidence has emerged that she ever had an affair with the CIA director.

Gen Petraeus joined the CIA in September 2011 after heading international forces in Iraq and later in Afghanistan.