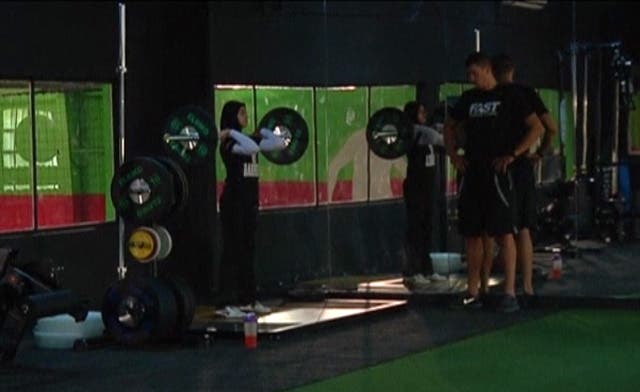 Emirati female weightlifter dreams of Olympics
Twenty-three year old Amna al-Haddad trains five times a week under the close eye of a trainer in a private gym in Dubai - one of a small group of women training as competitive weightlifters in the country.

But, it is not just the physical pain of weightlifting she faces but also that of prejudice surrounding the sport, regarded in the Arab world as a male sport.

Haddad says she faced opposition from her family when she started practicing weightlifting.

"At the beginning, my family were surprised that I decided to do weightlifting, but afterwards, when they noticed the progress I was making with the sport, they became more accepting and now encourage me," Haddad told Reuters.

"They still would like for me to practice a different type of sport, but they have no objections with me taking part in tournaments," she said.

Haddad believes more women have taken to the sport following a health campaign encouraging weight training in the fight against osteoporosis.

"I feel that more [women] are joining [the sport] as a result of the UAE health campaign, more girls are encouraged to join weightlifting not for the sport angle but in general, in order to strengthen their bodies," she said.

Haddad was the first Emirati and GCC national to compete in the Asia Regionals and the only Muslim to do so in a headscarf, according to her blog.

And now, the young athlete says she has set her sights on the 2016 Games in Rio de Janeiro.

"My ambition is that I will be able to take part in international tournaments. My main aim is to be able to take part in the Olympics," she said.

Fellow weightlifter Khadija Mohammad became the first female Emirati to qualify at the 2012 London Olympic Games and ranked twelfth in the women's weightlifting 75kg.

The only other woman to compete for the UAE since it began participating in the Olympics in 1984 was Maitha bint Mohammed bin Rashid al-Maktoum in Beijing four years ago.