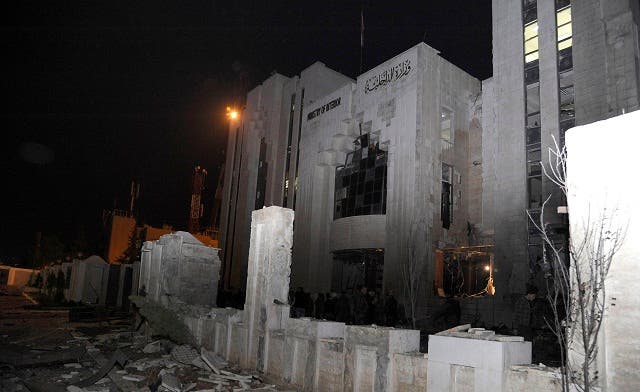 Jihadist group claims Syria interior ministry attack
Al-Nusra Front, the Syrian jihadist opposition group, took responsibility for a bombing attack on Syrian Ministry of Interior the day before, via its official Twitter account.

"Thank God, we targeted the interior ministry building in Kfar Sousa district in Damascus at 5:30 pm on Wednesday, Dec. 12," the extremist group Tweeted, adding that fighting had erupted inside the ministry, according to AFP news agency.

According to the account, the attack started when two suicide bombers detonated their explosive belts inside the building, triggering clashes. At that point, two car bombs exploded.

One car was positioned in front of the office of the minister, Mohammed Ibrahim al-Shaar, who was lightly wounded in the shoulder when his office ceiling collapsed, a security source told AFP.

"He was taken to hospital but his condition gives no cause for concern and he should be discharged rapidly."

According to the same source, the attack was made possible by a "betrayal" in the security services of the ministry.

"It is impossible for a car to approach the entrance to the Ministry if it is not an official vehicle," he said.

The Syrian Observatory for Human Rights said nine people were killed in the attack, including a parliamentarian and eight members of the security forces, while 20 others were wounded.

State SANA news agency reported five fatalities and 23 wounded.

Shaar narrowly escaped death in a spectacular July 18 bombing that claimed the lives of four other top security officials, including the defense minister and the brother-in-law of President Bashar al-Assad.