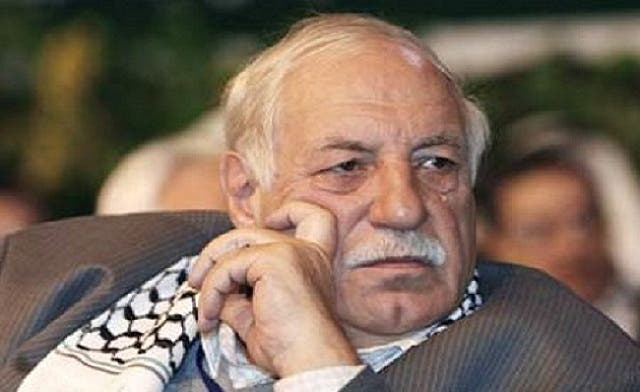 Defectors from Syria-based Palestinian group seek arrest of fugitive leader
Defectors of Syria's based Popular Front for the Liberation of Palestine called on Sunday for the arrest of the group's head Ahmed Jibril, who was driven out by opposition forces from the Yarmouk refugee camp.

Jibril, the veteran leader of the Damascus-based Palestinian faction, backs President Bashar al-Assad and has been fighting alongside the regime's forces.
He left the Yarmouk district of the Syrian capital after 12 days of clashes, according to both Syrian opposition forces and Palestinian sources on Saturday.

They claim Jibril departed Yarmouk with his son and were bound for the Mediterranean city of Tartous, a stronghold of Assad's minority Alawite community.

The move followed heavy fighting during which Syrian fighters, together with a brigade of Palestinian fighters known as Liwa al-Asifah or the Storm Brigade gained ground in Yarmouk, which is home to thousands of Palestinian refugees.

Syrian state television quoted a source in the PFLP-GC as denying reports the rebels had taken over camp, but gave no further details.

The rebel and Palestinian sources say there had been a number of "qualitative defections" from the PFLP-GC ranks during the fighting.

Jibril's PFLP-GC has maintained strong ties to Assad throughout the 21-month uprising, unlike the militant Islamist Hamas movement whose Damascus-based officials - including leader-in-exile Khaled Meshaal - quietly pulled out of Syria as the mainly Sunni Muslim uprising against Assad gained momentum.