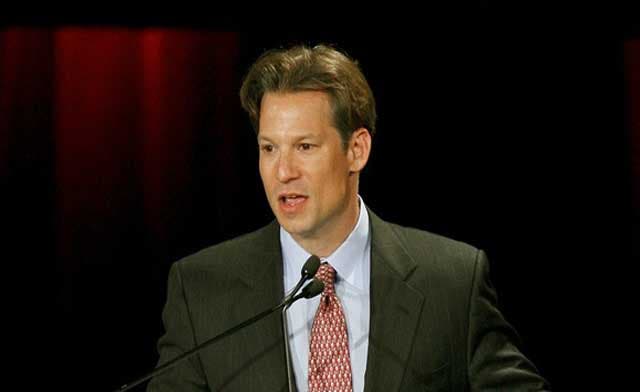 Award-winning U.S. journalist freed after a five-day kidnap in Syria
US television journalist Richard Engel has been freed after being kidnapped in Syria and held for five days, his employer, NBC News, said early Tuesday.

"After being kidnapped and held for five days inside Syria by an unknown group, NBC News Chief
Foreign Correspondent Richard Engel and his production crew members have been freed unharmed," the network said in a statement.

"We are pleased to report they are safely out of the country," it said.

Engel, 39, is one of the most high-profile American journalists to report from Syria, where rebels have been fighting to overthrow President Bashar al-Assad's regime in a civil war that has claimed some 43,000 lives according to activists.

NBC said Engel and other unnamed employees went missing shortly after crossing into Syria from Turkey on Thursday, and that it had not been able to contact them until it learned they had been freed on Monday.

The network said there was no claim of responsibility, no contact with the captors and no ransom paid.

Engels and his crew were hustled into the back of a truck and transported to an unknown location believed to be near the town of Ma'arrat Misrin, NBC said. They were blindfolded and bound but otherwise unharmed, it said.

When the captors tried to move them to another location late Monday, they ran into a checkpoint manned by Syrian rebels from the Ahrar al-Sham Brigade. A firefight broke out and two of the captors were killed, NBC said.

The other captors escaped, and Engel's crew was not harmed in the incident.

The reporters were able to cross back into Turkey Tuesday morning and were in good health, said.

Syria is one of the most dangerous places in the world to report from.

The 21-month-long rebellion began as a series of Arab Spring-style protests against the Assad family's four-decade reign but has since escalated into a brutal civil war, with fierce battles and intensive shelling in major cities.