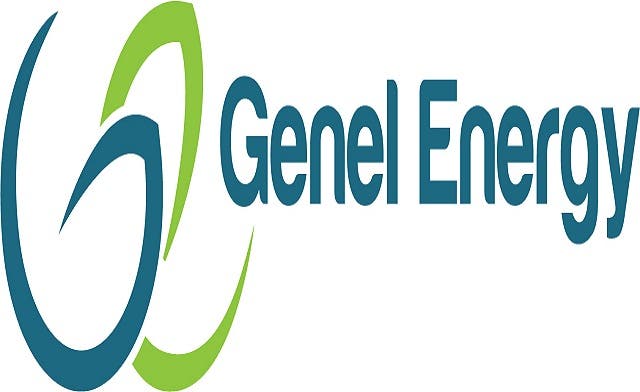 Defiant Kurds to truck more crude to Turkey- Genel Energy
Trucked exports of crude oil from Iraqi Kurdistan to Turkey may reach 20,000 barrels per day (bpd) in a few weeks, the chief executive of Genel Energy said, in growing trade that the central government in Baghdad sees as illegal.

The export of crude from the Taq Taq oil field by a truck to Turkeyows the Kurdistan Regional Government's (KRG) growing frustration with Baghdad as it moves towards greater economic independence.

"The KRG has given us approval to begin trucking relatively small volumes of crude," Genel CEO Tony Hayward told reporters on Wednesday, adding that exports of the oil would probably rise to 10,000-20,000 bpd in the next few weeks.

Taq Taq produces around 100,000 bpd and 35,000 bpd is fed into the Bazian refinery. Genel Energy has a 45 percent stake in the field and apart from the direct exports to Turkey, the majority of the oil is shipped to local refineries.

Hayward, former head of oil major BP, said the Anglo-Turkish company he now leads was going to be compensated for the oil shipped to Turkey by the KRG, which will receive oil products from Turkey in return for the crude.

"Because Kurdistan is short of some particular products, gasoline mainly, they are sending their oil to Turkey and taking products in exchange," he said in an interview with Reuters.

The KRG halted exports through the Baghdad-controlled Iraq-Turkey pipeline last month in a dispute over payments to oil companies operating in Kurdistan. Officials in Baghdad say such a unilateral move to increase the trade of Kurdish oil could make it even more difficult to reach a deal on payments.
Business as usual
Genel's activities proceed on track nevertheless.

A new 75 km pipeline linking the Taq Taq oilfield to Khurmala - the entry point to the existing Kirkuk-Ceyhan export infrastructure - should be up and running soon, Hayward said. "It'll be mechanically completed by the end of the month and should be fully operational in mid-February."

If Baghdad and the KRG reach an agreement, the new link would make exports through the federal pipeline system easier.

Talks over a new proposed pipeline that will link Kurdistan's oil fields to the Turkish border, which the KRG had pledged to put in place in 2013, are also ongoing, Hayward said. "We have said to KRG that we would be very happy to finance it and we're still in discussions on how to proceed."

Such a pipeline would cost around $150 million, he said, adding that Genel, which has $1 billion in cash, would comfortably finance that. He said the construction could start in the first half of the year given KRG's target to have it operational by the end of the year.
No intention to surrender
For over a year, Kurdistan has upset Baghdad by signing deals with oil majors such as Exxon Mobil and Chevron , providing lucrative production-sharing contracts and better operating conditions than in Iraq's south.

The KRG says its right to grant contracts to foreign oil firms is enshrined in the Iraqi constitution, drawn up following the 2003 invasion that ousted Sunni dictator Saddam Hussein.

Baghdad said last month it would not pay oil firms operating in Kurdistan because the region had failed to export the volume of crude it pledged under a deal struck in September.

That agreement stipulated that Kurdistan would pump crude through the Baghdad-controlled Iraq-Turkey pipeline in return for payment.

Hayward said KRG was left frustrated by not getting paid by Baghdad for the oil it sold and not receiving the oil products that Kurdistan says it is entitled to and is short of.

"I think they have been very clear they have no intention of surrendering what they consider to be their right to manage their own oil and gas. They've also been very clear if they can't find any accommodation with Baghdad about how to do that which so far seems to have eluded both parties, they would do their own thing," he said.

Baghdad transferred an initial sum of 650 billion Iraqi dinars ($560 million) to the KRG. But a second payment is still pending for the foreign companies in Kurdistan.