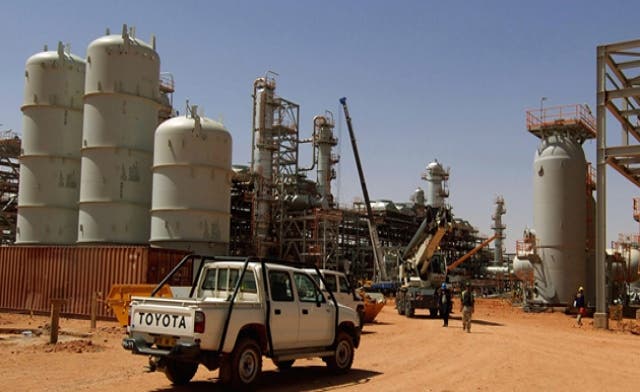 U.S. demands 'clarity' about death reports in Algeria hostage crisis
The United Sate demanded clarification from Algeria on Thursday about reports of deaths in the hostage crisis at a gas complex besieged by Islamists, while Japan called for an immediate cease of Algerian military operations against the Islamist kidnapers.

Algeria's APS news agency reported that the Algerian army controls just part of the natural gas complex.

Local officials in the southeastern region of Illizi had said the army's raid was over late Thursday, but later clarified that only the residential area, where the majority of the hostages were being held, had been secured, saying the army was still surrounding the gas facility itself.

White House spokesman Jay Carney told reporters when asked about the Algerian military operation to break the desert siege, "This is an ongoing situation and we are seeking clarity." President Barack Obama was being briefed regularly by his national security team, he said.

Carney said the U.S. government was still trying to determine the number of casualties and who they were, and was also in touch with BP officials in London. He said there was no immediate confirmation of al-Qaeda links to the hostage situation and Washington was trying to find out what group was behind it.

[*'Uncatchable' jihadist kingpin said behind Algeria raid][http://english.alarabiya.net/articles/2013/01/16/260855.html]

[*Qaeda-linked group claims seven Americans among 41 hostages held in Algeria][http://english.alarabiya.net/articles/2013/01/16/260799.html]


Algerian troops launched an air and ground assault Thursday on the gas complex, killing nearly 50, most of them hostages, the kidnappers said as they threatened to kill their remaining captives.
Algeria's state news agency reported that 600 Algerian hostages were freed. There were no reports about the faith of Western hostages, a number of them from the United States and Japan.

Japan has urged Algeria to put an immediate end to the military operation, a senior minister said on Friday.

Vice foreign minister Minoru Kiuchi, who is now in Algeria, met the country's foreign minister "and urged the Algerian government to stop the operation immediately", chief cabinet secretary Yoshihide Suga told reporters in Tokyo.

French President warned that the hostage crisis was unfolding in "terrible conditions."

Mauritania's ANI news agency reported that at least 34 hostages and 14 Qaeda-linked Islamist kidnapers were killed on Thursday in an air strike by the Algerian armed forces.

It is not immediately possible to independently verify the information. The agency does have close contact with the group which claimed responsibility for the mass kidnapping.

ANI news has also reported seven foreign hostages are still alive, citing one of the al Qaeda-linked abductors.

The agency claims a spokesman for the kidnappers said those hostages were three Belgians, two Americans, a Japanese and a Briton. No details were given for the Algerians who were also captured.

Veteran Islamist fighter [Mokhtar Belmokhtar,][http://english.alarabiya.net/articles/2013/01/16/260855.html] an Algerian with ties to Al-Qaeda, has claimed responsibility.

Linked to a string of kidnappings of foreigners in North Africa in the last decade, Algerian-born Belmokhtar has earned a reputation as one of the most daring and elusive Islamic jihadist leaders operating in one of the remotest corners of the globe - the vast Sahara desert.

"He's one of the best known warlords of the Sahara," said Stephen Ellis, an expert on organised crime and professor at the African Studies Centre in Leiden, the Netherlands. He said Belmokhtar had also gained notoriety as a Saharan smuggler, especially of cigarettes.

French intelligence dubbed Belmokhtar "the uncatchable" in 2002.