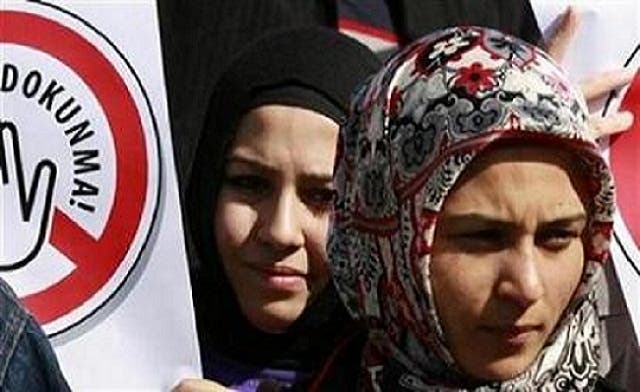 Turkey allows female lawyers to wear hijab in courts: source
Female lawyers in Turkey won their right to don the Islamic headscarf, commonly known as hijab, AFP cited a Turkish judicial source as saying on Saturday.

The State's Council, which is the highest judicial authority in Turkey, has made a decision to allow women wearing hijab inside courts after it was banned. The decision was made after a female lawyer had complained that she was being religiously discriminated against.

Islamist female activists have been calling for years to be allowed to wear hijab during trials.
Kurds gain more rights
Meanwhile, the Turkish parliament has also adopted on Thursday a law that would allow Kurds to use their language in courts, the Turkish Anadolu Agency reported.

According to a state source, hundreds of Kurdish prisoners have been demanding to use their language during testimonies. The adament prisoners went on hunger strike for 68 days for their demands to be met.

The Islamist government in Turkey has been working on enhancing the Kurds' cultural rights since assuming power in 2002, but it failed at settling the three-decade long rebellion of the Kurdistan's Workers Party (PKK).