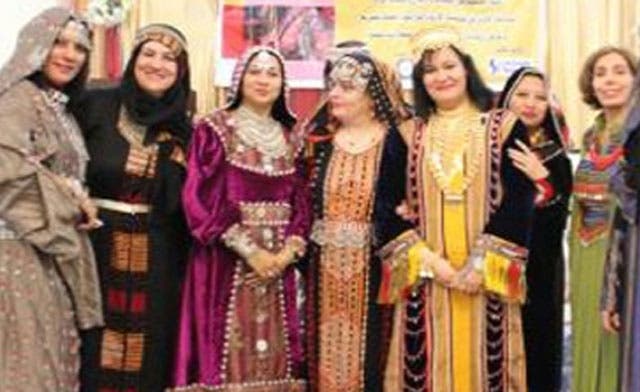 Yemeni capital holds its first fashion show amid tight security
The Yemeni capital has held its first fashion show on Thursday amid tight security measures following threats by extremist groups.

The show, which aimed to highlight the country's traditional attire but in a modern twist, saw the attendance of government officials along with wives of Arab and foreign ambassadors as well as female activists and many women interested in fashion design.

All media were banned from covering the show, and organizers carefully selected some photos to be distributed heeding the conservative social complications.

"I think that everyone will appreciate the special circumstances under which this show had been held. It was a risk in a society which is still based on tribal traditions," one of the fashion show organizers, Balqis al-Ahmad, told al Arabiya.

According to her, the show was historical as it was the first of its kind to be held in the country.

The newly-established group, "She for Culture, Creativity, and Women Development," the organizer of the event said in a statement that it was trying to establish creativity-based culture and to discover unique talents among women.

The show ended after choosing the first three women designers: Hana'a al-Matari, Ishraq al-Sanhani, and Nouria Jassar.