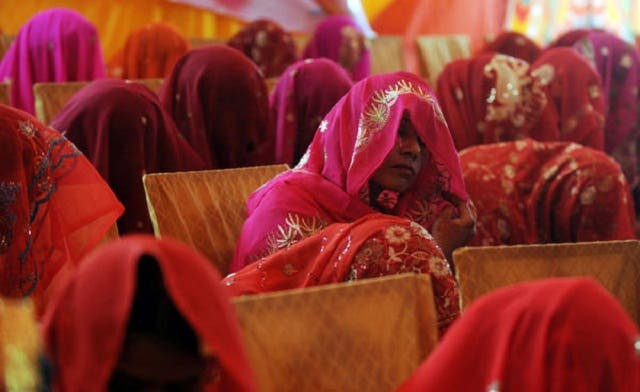 Man beaten up by his two ex-wives for marrying the third sister
A Pakistani man was beaten by his two former ex-wives (sisters) for allegedly kidnapping and forcing their youngest sister into marrying him, local media reported on Thursday.

The beating took place outside a courtroom in Gujranwala, north-east of Punjab province in Pakistan, where the man, named Adnan was standing with his wife, Pakistan daily Tribune reported.

Just before the incident, Judge Mansoor Ahmed Khan, ruled in favor of the newly-weds and disposed of the appeal filed by the women's father, Muhammad Riaz.

Riaz had claimed that the man kidnapped his youngest daughter, Anum, and forcibly married her.

However, the judge heard Anum's statement, which contradicted her father's, where she said she had married Adnan of her own free will.

Riaz and his two elder daughters tried to take Anum away from Adnan outside the courtroom after they failed to get her back.

After refusing to accompany them, the trio consequently beat Adnan with anything they could get their hands on, including a brick from a nearby construction site, witnesses told the newspaper.

Adnan managed to escape the assault with the help of both the police and his relatives.

Tangled in knots
At an earlier court session, Adnan said he married the eldest sister, Tabassum, six years ago, but was now divorced. He said they separated after Tabassum's father unlawfully occupied his house.

In an attempt to resolve the family dispute, Riaz offered Adnan his second daughter, Tehmina's hand in marriage, to which Adnan accepted.

He added that three years later Riaz demanded $1,500 (Rs.200, 000) or divorce Tehmina.

Adnan claimed Riaz threatened to file a fabricated case against him if he did not produce the money.

Being unable to pay the amount, he was left with his only option to divorce the second daughter as well.

Riaz has denied Adnan's claims and said Adnan divorced his daughters because he could not afford the sufficient dowry.

He later developed an interest in Anum, Riaz's youngest daughter.

After finding out that Adnan had married Anum at a court five months ago, Riaz filed a kidnapping case against him at the local police station in January 2013.

Anum, supporting her husband said he had not abducted her.