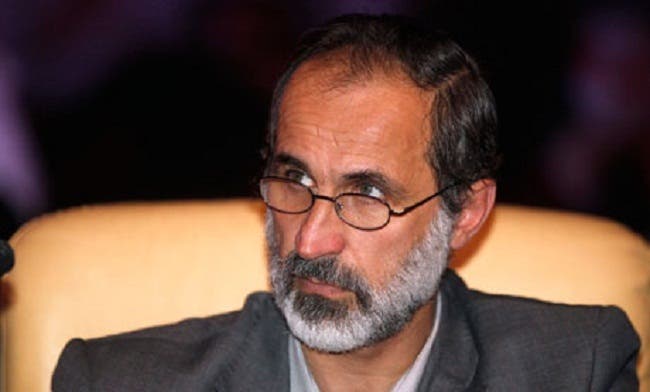 We need partners 'without blood on their hands': Syria opposition
Members of the Syrian regime that have played a part in the "killing of the Syrian people" and have "blood-stained hands" have no place in negotiations over the crisis-wrecked country's future, Syria's opposition coalition said on Friday.

An overnight meeting of the coalition's 12-member politburo in Cairo endorsed opposition leader Moaz Alkhatib's peace initiative, although it set guidelines for any peace talks which will be presented for approval by the full assembly next Thursday.

"These guidelines stipulate that Bashar al-Assad and all the security and military leaders that (have) participated in the killing of the Syrian people and whose hands are stained with blood have no place in the Syria of the future," coalition member Abdulbaset Sieda told Reuters news agency in Cairo after the meeting.

"We agreed to reassure the Syrian brothers from the (ruling) Baath Party whose hands are not stained with the blood of the Syrian people that they are partners in the coming political process."

Syrian authorities have given no formal response to several offers of talks in recent weeks. But officials say they cannot accept pre-conditions about Assad's departure and have privately dismissed what they say are no more than media initiatives.

The political chasm between the sides, along with diplomatic deadlock among world powers preventing effective intervention, has allowed fighting on the ground to rage on with almost 70,000 people killed in 22 months of conflict, by a U.N. estimate.

Syrian Foreign Minister Walid al-Moualem is due to visit Moscow, one of Assad's main foreign allies, later this month. Russia also hopes Alkhatib will visit soon in search of a breakthrough to end the bloodiest of the Arab Spring uprisings.

But coalition members say no date has been set for an Alkhatib trip to Moscow and Syria's Foreign Ministry played down suggestions that Mouallem and Alkhatib could meet there, saying any dialogue must take place in Syria.

Alkhatib has headed the Syrian National Coalition since it was founded last December in Qatar with Western and Gulf backing.

Across Syria on Friday, 54 people were killed across by security force gunfire, the Syrian Network for Human Rights reported.

Syria's army and rebels were preparing Friday for a major battle for control of strategic airports in Aleppo, a watchdog said, four days after insurgents launched assaults on airbases in the northern province.

The Syrian Observatory for Human Rights said intermittent clashes were reported around Aleppo international airport, Nayrab airbase and another military complex as the two sides squared up for a major fight.

"The army shelled the area around Aleppo international airport and Nayrab air base on Friday morning, while rebels used home-made rockets to shell Nayrab," Observatory director Rami Abdel Rahman told AFP news agency.

"The army is preparing a large-scale operation to take back control of Base 80," he added of a military complex tasked with managing both Nayrab and Aleppo airports.