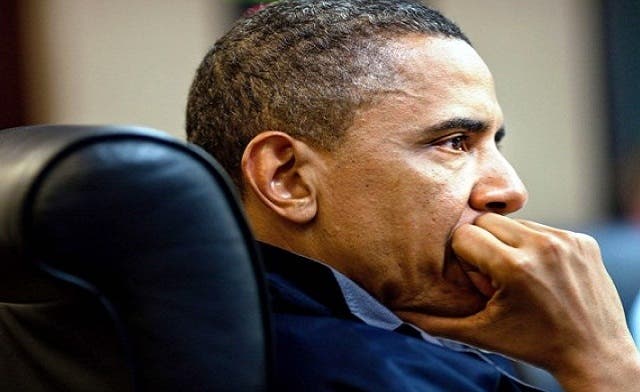 Obama may reconsider arming opposition forces in Syria: report
With the situation in Syria continually deteriorating, U.S. officials could re-open the debate on whether to provide weapons to select members of the opposition, the New York Times reported Tuesday.

U.S. President Barack Obama, reluctant to be drawn into a proxy war, has previously rebuffed those in his administration who want to arm the opposition. There is also concern that weapons could be used against Israeli interests.

However, with a new U.S. administration, and a Syrian death toll approaching 70,000, the impetus towards arming opposition groups could be revived.

"This is not a closed decision," said a senior administration official. "As the situation evolves, as our confidence increases, we might revisit it."

European Union foreign ministers agreed Monday to "provide greater nonlethal support and technical assistance for the protection of civilians."

Some analysts say the United States must foster a relationship with opposition forces in Syria.

"The odds are very high that, for better or worse, armed men will determine Syria's course for the foreseeable future," Frederic C. Hof, a former senior State Department official and a senior fellow at the Atlantic Council, was quoted by the NYT as saying. "For the U.S. not to have close, supportive relationships with armed elements, carefully vetted, is very risky."

Training the opposition in judicial and legal matters is also important, as the Free Syrian Army has captured prisoners and detained criminals in the areas they control, Hof added.

Despite the White House's reluctance to send weapons, Russia and Iran have displayed no such qualms in support of the Syrian regime.
U.S. divisions
The former director of the Central Intelligence Agency, David H. Petraeus, as well as former Secretary of State Hillary Clinton and Defense Secretary Leon E. Panetta, support the arming of Syria's opposition as a way to create allies and influence the military situation inside the country without American boots on the ground.

However, like Obama, Vice President Joe Biden and Susan Rise, U.S. ambassador to the United Nations, are against the proposal. Rice had pushed for military action in Libya during its revolution.

"In a situation as chaotic as Syria's, you don't know where weapons might end up, and what the consequences are if those weapons are used against civilians, against Israel, against American interests," said an official on condition of anonymity.

Secretary of State John Kerry and Chuck Hagel, the president's nominee for defense secretary, have differing opinions on what role the United States should play in foreign politics. Hagel is said to be reluctant to become entangled in the affairs of other countries, the NYT reports.

Despite a recent focus on domestic politics by the newly re-inaugurated president, policy towards Syria is constantly under inspection as the death toll rises.

"We have consistently looked at all elements of our Syria policy, including what we can and should supply to the opposition," said Benjamin J. Rhodes, a deputy national security advisor.