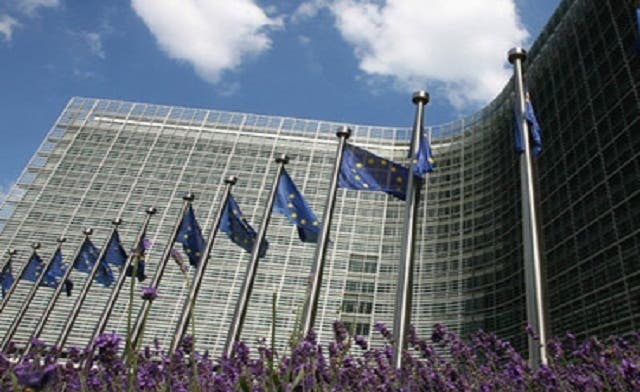 EU considers easing sanctions on areas controlled by Syrian opposition
European governments said on Thursday they might ease economic sanctions on opposition-held areas of Syria, including a ban on importing oil.

Germany proposed the sanctions be reviewed, and possibly lifted, in coming months in territory under opposition control. That might allow EU states to resume trade there and create sources of cash for the opposition, EU diplomats said on Thursday.

The move would mark a significant step up in the EU's support for the opposition group, who had been locked in a 23-month conflict against President Bashar al-Assad. The step could allow rebels to build up local governance and obtain humanitarian aid.

"In the areas where the opposition holds control, it is important to give them more stability as far as their economic situation is concerned," one EU diplomat, speaking on condition of anonymity, told Reuters.

No detailed discussions have been held among EU officials on the issue yet, but two other diplomats said there were no substantial objections for now and more talks would be scheduled starting in March.

Current EU sanctions on Syria include a ban on Syrian oil imports to Europe - a significant source of revenue for Assad - as well as an arms embargo and prohibitions on investment in the energy sector.

Lifting some restrictions could allow opposition groups to start selling oil to Europe, the main buyer of Syrian crude before sanctions were put in place in September 2011.

Earlier in February, rebels seized the town of al-Shaddadeh in an eastern oil-producing province of Syria after three days of heavy fighting.

The Hasakah province, an ethnically-mixed area of Arabs and Kurds, accounts for most of Syria's oil output, which is estimated to have fallen by a third to no more than 100,000 barrels per day since the uprising against Assad's rule erupted in March 2011.

Opposition groups also hold territory in rural northern Syria, where they also control border crossings with Turkey.
Stepping up involvement
European governments have held back giving direct aid to the opposition, or granting full recognition to the Syria National Coalition, largely because of concerns over the presence of radical Islamists among the rebels and accusations by U.N. investigators of war crimes committed by rebel fighters.

Earlier this week, the EU took steps to provide more help, potentially including security advice to rebel groups, following a push by Britain to ease the arms embargo to supply the opposition.

Other EU governments have so far rejected the idea of allowing arms shipments to anti-Assad groups, but easing oil sanctions could offer them the financial means to buy weapons elsewhere.

"It's not that we are supporting the opposition," said one EU diplomat. "But we (could) give them an opportunity to trade so they can choose what they spend the money on."

The EU is also a major provider of humanitarian aid to Syria, with more than 300 million euros ($397 million) worth of aid offered so far. Getting access to rebel territory is particularly difficult and easing trade sanctions could address that.