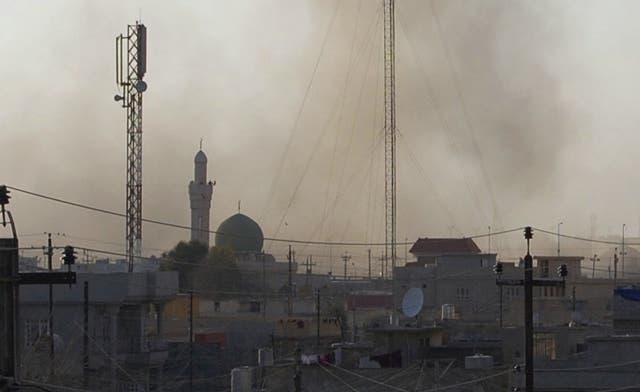 'Terrorists' kill at least 48 Syrian soldiers on Iraq's border: ministry
A "terrorist group" from Syria carried out a deadly ambush in west Iraq on Monday that killed 48 Syrian soldiers being transferred to the border and nine Iraqi guards, the defence ministry said.

The ambush was carried out "by a terrorist group that infiltrated into Iraqi territory coming from Syria," the ministry said on its website.

Al Arabiya's correspondent reported that the gunmen shot dead the Syrian soldiers and the guards in the Ratba desert near the Iraqi province of Anbar.

The deadly incident came days after the Iraqi armed forces shelled Syrian Free Army positions inside Syria after the Syrian rebels reportedly took control of a border crossing between Iraq and Syria.

The Iraqi officials said some 65 Syrian soldiers and government officials had handed themselves over to Iraqi authorities on Friday after anti-government rebels seized the Syrian side of the Yaarabiya frontier crossing.