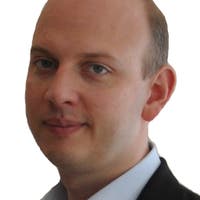 Ben Flanagan
Ben Flanagan is a former associate editor at Al Arabiya News, based in Dubai. He writes on business, economics and the Middle East media industry.
Before joining Al Arabiya in March 2013, Ben was assistant business editor at The National newspaper in Abu Dhabi; he also worked as a senior journalist at the same publication covering telecoms, media and technology. Ben has been writing about Middle East business issues and current affairs since moving to Dubai in 2006.
In his home city of London, Ben worked for The Observer, part of the Guardian Media Group, where he specialised in business, property and personal finance. He studied English Literature at Sheffield University in the UK.
Ben can be found tweeting here: @ben_flanagan
Follow
Followed
Unfollow