Hummus enthusiast? Here's 4 Dubai eateries for different tastes
Hummus is exciting. It's soft, sharp, zesty and earthy. But it should be approached with caution
I can safely say that hummus is the first food I fell in love with. Sure, cheeseburgers, my mother's home-made meals, and brownies co-dominate my early food memories, but hummus introduced me to my more complex taste buds.
Hummus is exciting. It's soft, sharp, zesty and earthy. But it should be approached with caution. In the wise words of my British colleague, "nothing knocks you out like a hummus headache."
"Aim to eat no more hummus than what you can fit in your hand," he added, and I disagreed.
I have been spreading the paste on toasted Arabic bread – or Shami bread as it is called in my household – for as long as I can remember. A bowl of hummus is as necessary as cutlery anytime I dine at a Lebanese, Syrian, or Palestinian restaurant. I actively avoid the watery beige puddle Egyptian restaurants disguise as Hummus.
I tried recreating it at home several times with rare success. After years of trial and error, I now understand that hummus is like many things in life: different types rock different boats.
Some like their hummus tangy, others like theirs earthy. Some like to taste the tahini, others – such as myself - shriek at the thought of chickpeas being overpowered by the sesame paste.
As I developed, physically and intellectually, my taste for hummus did too. I encountered people of the tahini-persuasion, others of the extra-lemon persuasion. Then there are the die-hard advocates of garlic-y hummus.
So, here is a list of restaurants in the great cosmopolitan of Dubai that should be of interest to fellow hummus enthusiasts.
1. Al Hallab – Various locations throughout Dubai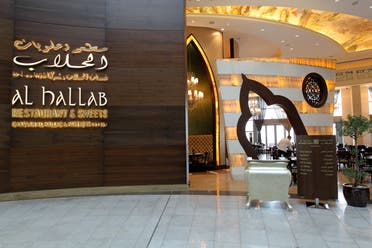 How can a Lebanese restaurant chain with French and Grecian interiors (the Dubai Mall branch has angels painted on its ceilings) make my favorite hummus? I don't know but they've been getting it right for the past decade.
Al Hallab's Hummus has been hitting the nail on the head for me. Silky, not creamy, tangy but not too sour, earthy but not boring, this Lebanese establishment's hummus continues to be my favorite in Dubai.
Tip: Try their shawermas, ask that they char the meat (chicken or beef) a little more than usual.
2. Dukkan Falafel – Various locations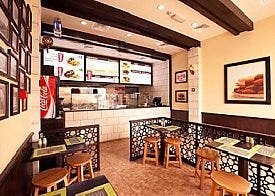 While I am not a fan, Dukkan's hummus is favorite among a handful of people I know. The Tahini Handful, we call shall them.
I don't like tahini to have a strong presence in my hummus, but upon discovering that my best friend - a veteran hummus eater – actually prefers more tahini in hers, I decided to open up my mind a little.
Dukkan's hummus has excellent consistency and they usually load the crater in the dish with chickpeas, an addition I deeply appreciate.
Tip: Loaded with herbs and veggies, their falafel sandwiches are fresh and oh so good!

3. Kalha - Sharjah (a short drive from Dubai)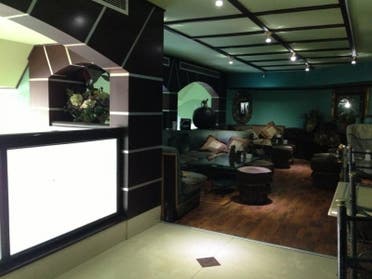 Kalha's hummus is great, sure, but it's their Fattet Hummus that puts them on this list. I understand that this a conversation about hummus, but if clouds were served in a bowl it would be this chickpea-based dish.
Some have described this dish as a deconstructed version of hummus with the additions of toasted bread, hot olive oil, and pine nuts. Parsley also makes an appearance, a small one but worthy of mentioning.
Tip: Don't go to Kalha and just try their Fattet Hummus. They make what I have always and will continue to describe as the best falafel in the UAE, both stuffed and plain. Their Msakhan is also great.
4. Operation Falafel – The Beach, JBR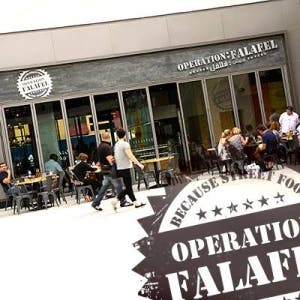 To the Marina, JLT, and JBR chapters of Dubai's Hummus Enthusiasts (not a real thing), head down to Operation Falafel for a hummus that satisfies many across the spectrum.
OF's hummus is the Switzerland of the chickpea community and it tastes oh so good on top of their crispy falafel.
Tip: Surprisingly, OF makes pretty good manakeesh as well. Also, falafel are a must on any table. Don't go to Operation Falafel and not order falafel. Don't be that poor soul.