Winter cold snap worries Jordanians, refugees
While many locals have warm homes, Syrian refugees can't say the same as they brace for winter
Jordan witnessed extremely chilly conditions over the weekend, when temperatures dropped to zero degrees Celsius. A few weeks ago, three people were killed after severe rainstorms tore through the capital Amman. This ongoing cold weather has Jordanian citizens concerned about damaged crops and infrastructure.
But many are especially concerned about the conditions of Syrian refugees living in camps across Jordan; as of Dec. 2, 632,762 Syrian refugees were registered in Jordan, according to UNHCR.
Cold air and heavy winds affected Jordan on Thursday, causing frost and reduced visibility in various parts of the country. On Friday and Saturday, water authorities advised citizens to protect their water meters from freezing temperatures, and the National Center for Agricultural Research and Extension urged farmers to take precautionary measures to prevent frost from damaging their crops.
The Jordan Meteorological Department warned of frost formation in most parts of Jordan this week, with temperatures up to 6 degrees below their seasonal average, Jordan's official Petra news agency reported.
Several weeks ago, heavy rain slammed Amman, flooding several streets, buildings, and homes. Two children drowned and died in their basement apartment after floodwater swamped their home. A 23-year-old man also died due to floods in east Amman's Nuzha neighborhood.
During an interview with one of Jordan's TV stations last week, ArabiaWeather meteorologist Mohammed al-Shaker said that snowfall is expected across the country in February 2016.
It is evident that Jordan will continue to witness difficult weather conditions during the winter season, and many citizens are concerned about the consequences, especially the conditions of Syrian refugees as the crisis in their war-torn country continues.
Toby Ash, Deputy Country Director at the Agency for Technical Cooperation and Development in Jordan, said: "Winter in Jordan is challenging for all vulnerable households, both Jordanian as well as Syrian refugee families. Of particular concern are the vulnerable refugee communities living in host communities. With the war in Syria reaching a fifth year, and limited international assistance, many families will struggle to cope with the additional burdens that a freezing, wet winter will bring and they will be forced to resort to ever more extreme coping mechanisms."
Selena Anar, a volunteer at one of the refugee camps, said: "It hasn't even snowed yet and it already gets brutally cold at night. We have been gathering donations of jackets, socks, and blankets for the Syrian refugees over the past month, but it isn't enough. Each person who can should donate a warm item to the refugees to ensure that every family is warm and comfortable throughout the entire winter season."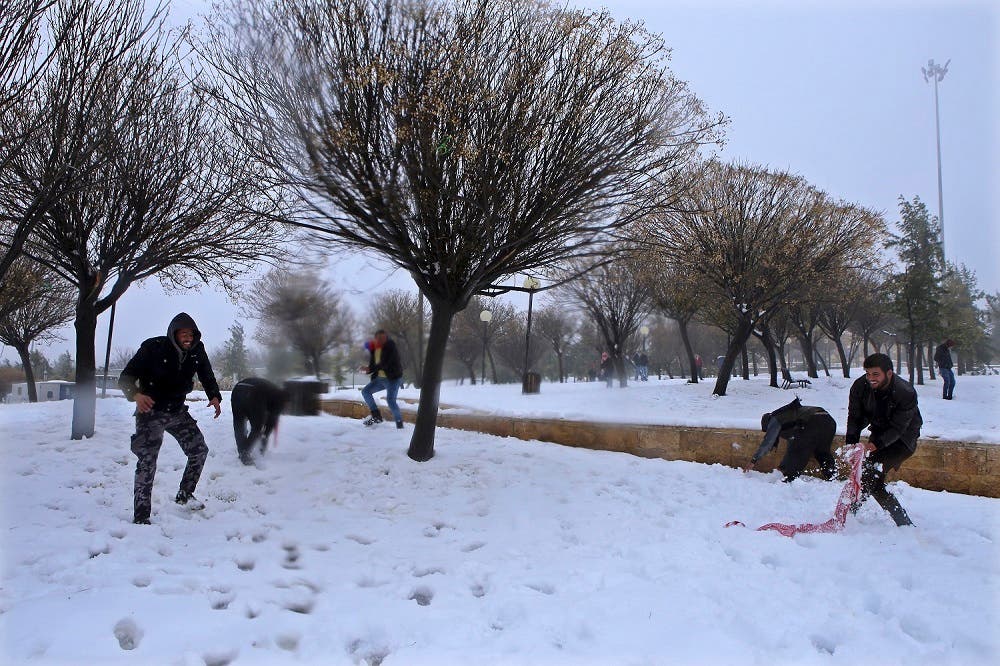 Sarah Salni, a 27-year-old Jordanian, said of the recent floods: "The rainstorm was a disaster; people died and roads flooded due to a failure to warn citizens about the severe weather conditions, and because of weak infrastructure and poor drainage systems. We as a society must work together to help avoid future weather disasters by taking more precautionary measures during heavy rainfall and snowstorms," she said.
A local farmer from the Jordan Valley area, west of the country, said: "90% of potatoes and baby marrows were damaged due to the frost north of the Jordan Valley. We never experienced so much frost during this time of year, and we are implementing all the necessary measures to try and protect the crops."
The ongoing cold weather has become a huge concern for many citizens. So it should be our duty as citizens to offer a helping hand, doing all that we can to contribute positively to society.