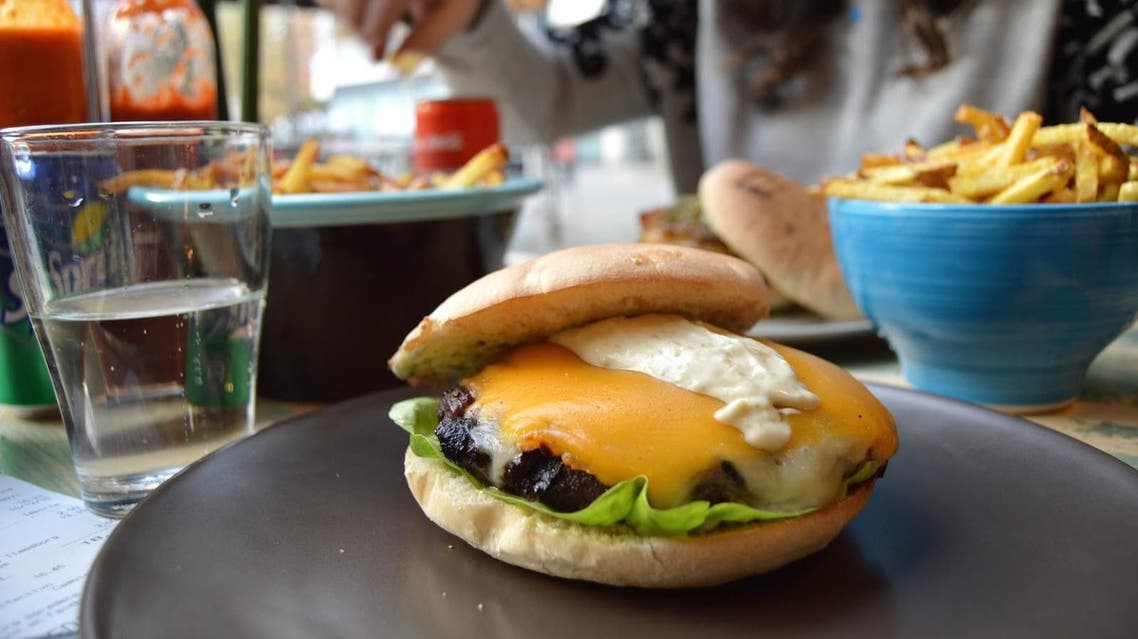 Paella is great but don't leave Spain without trying a burger
My affection for burgers is seasonal. Sometimes it's mundane but everything changed in Spain
Until last week, the best burger I ever had was at a small eatery in Paris called Razowski's.
Then I walked into Bacoa in Barcelona and everything changed. Generally, all the burgers I had in Spain on my last trip were freakishly good.
Like other major cities around the world, trendy burger joints have popped all around Madrid and Barcelona. One friend exclaimed at this new phenomenon, adding that in the past if you wanted a burger you'd head to a Burger King or McDonald's.
Thankfully, that is no longer necessary. Unless it's 6 am.
Two of the eateries I will be talking about I found in Time Out Barcelona's very helpful list of the city's best burgers. The third I stumbled upon after visiting Picasso's Guernica at the Reina Sofia Museum in Madrid.
My affection for burgers is seasonal. Sometimes it's flaming hot, other times it is mundane and dismissible. These burgers reinvented how I feel about these sandwiches.
So here is a story all about how my life got flipped-turned upside down, and I'd like to take a minute to just sit right there, to tell you all about how I had awesome burgers in Spain.
1. Bacoa Universidad, Barcelona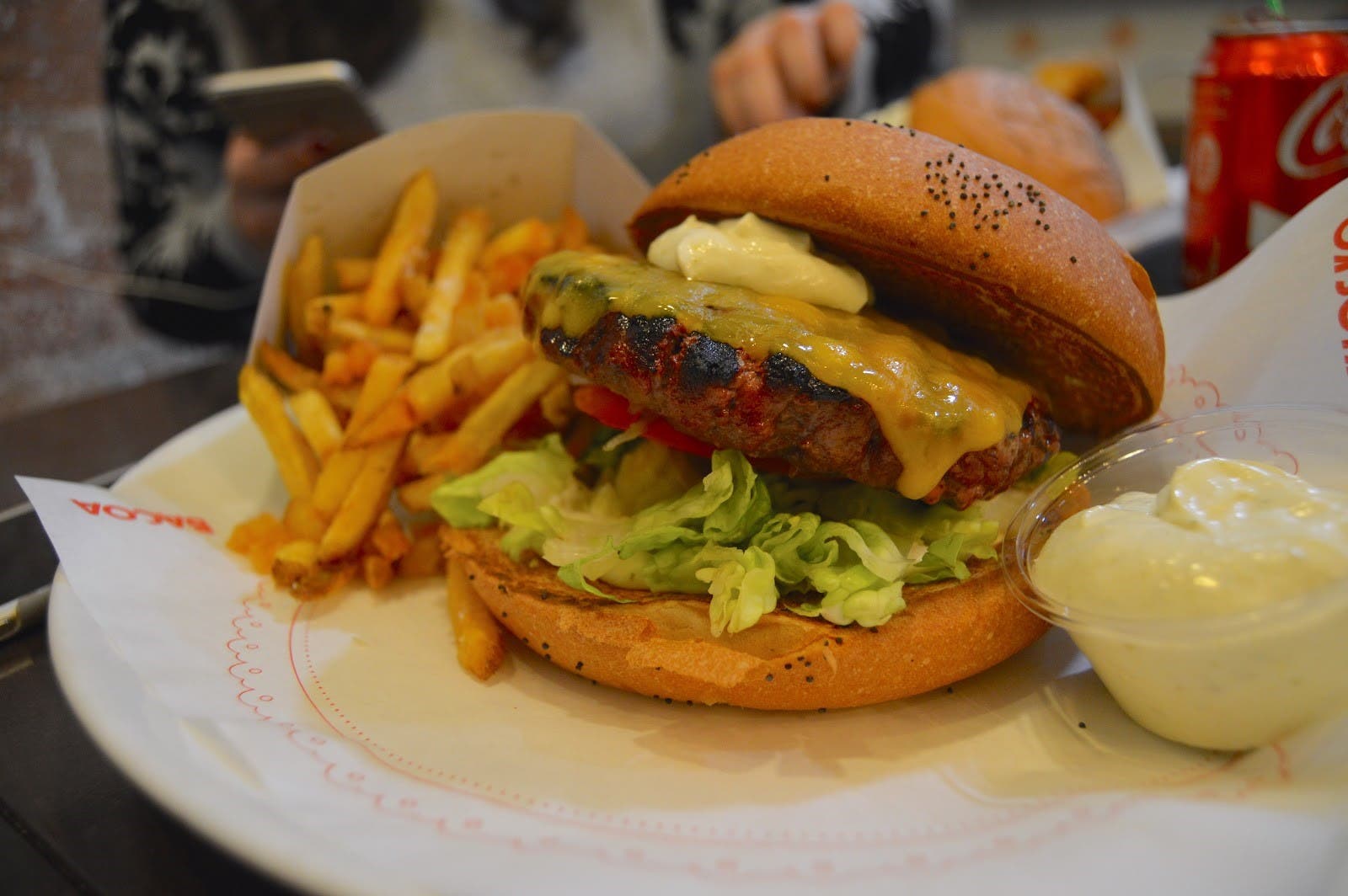 Effortlessly cool interiors, warm lighting, and an interesting crowd, it was only uphill form there.
Despite the sufficient description under each item on their menu, also available in English, I could not help but think of the Bacoa burger list as if it was a box of chocolates. The burgers seemed so exciting, burgers glazed with teriyaki, a slab of goat cheese on top of a patty, each item sounded like a party. I opted for their Clasica, I wanted to play it safe and after a long day, wanted a good burger.
And my oh my did I get a good burger.
A few minutes after I placed my order, a tray with a titan of a sandwich next to a small heap of fries carried by a tatted member of their staff landed before me.
Before I get into the burger I think it's important to point that I've always paid most of my attention to the bun and condiments rather than the beef patty. While still a carb enthusiast, this burger turned everything around.
The beef was succulent and carried a deep undertone. The charred outside of the patty sealed an interior cooked to medium, locking all that flavor and juices. After every bite, I took a look at that perfectly cooked patty and thought to myself: I think I am eating the perfect patty.
The melted cheese seeped into the craters formed in the beef, bringing everything together: the fresh lettuce, sweet tomatoes, and my arch nemesis: raw onions, which I did not mind.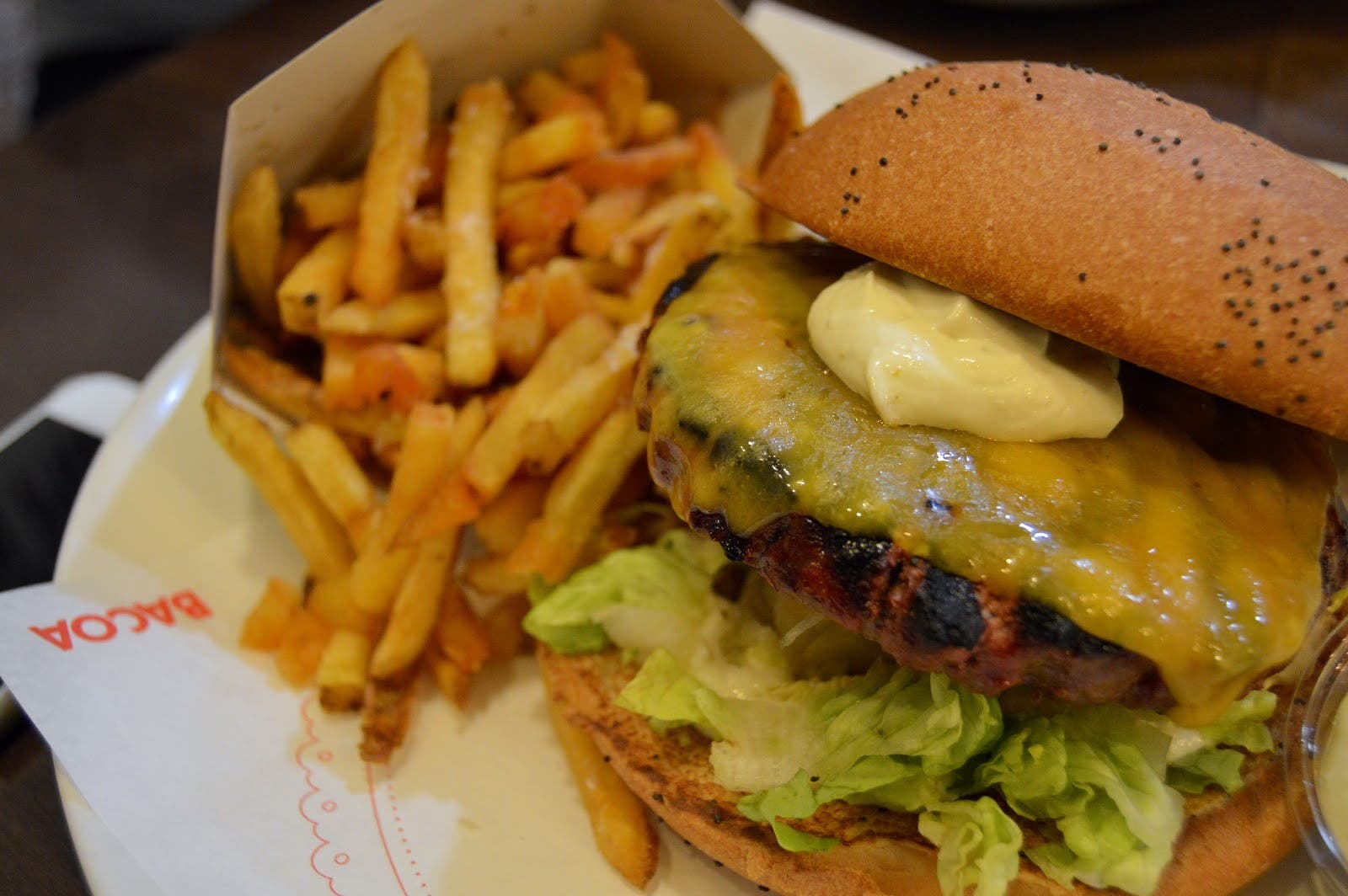 Upon arrival, the top bun was tilted to the back, exposing a dollop of mayonnaise. The mayonnaise at Bacoa is one to be reckoned with. They make their own version of the condiment that has texture and compliments the beef nicely. While it may seem unnecessary, given the cheese, it was a welcomed addition nonetheless.
Also, I had the best french fries at Bacoa.
That burger made me happy. I did not regret a single bite. My taste buds welcomed it and my mind sought it, prompting a second visit a few days later. Also: the burgers looked so good the first time I couldn't wait to take pictures. So, obviously, I had to go back.
2. Timesburg, Barcelona
Perhaps one of few burgers I had that taste almost as good as it looks.
We arrived as the kitchen was ready to take its last order so we quickly filled out our cards and gave them to the helpful lady behind the cashier. I ordered the cheeseburger and a side of fries. I flirted with the thought of ordering their bowl of half-kilo fries, but chickened out. My friend didn't.
What could have been a great burger was offset by a faulty ratio of cheese to mayonnaise. A generous portion of sharp cheddar cheese did not sit nicely with the mayonnaise, Timesburg's very own. There was too much of both and the mayonnaise had little to offer. I enjoyed the burger very much, but the creaminess overpowers my memory of the beef.
Timesburg lost me halfway through my meal when I looked down to find all these juices seeping through my sandwich and onto my plate. I deserve all that flavor. Not my plate.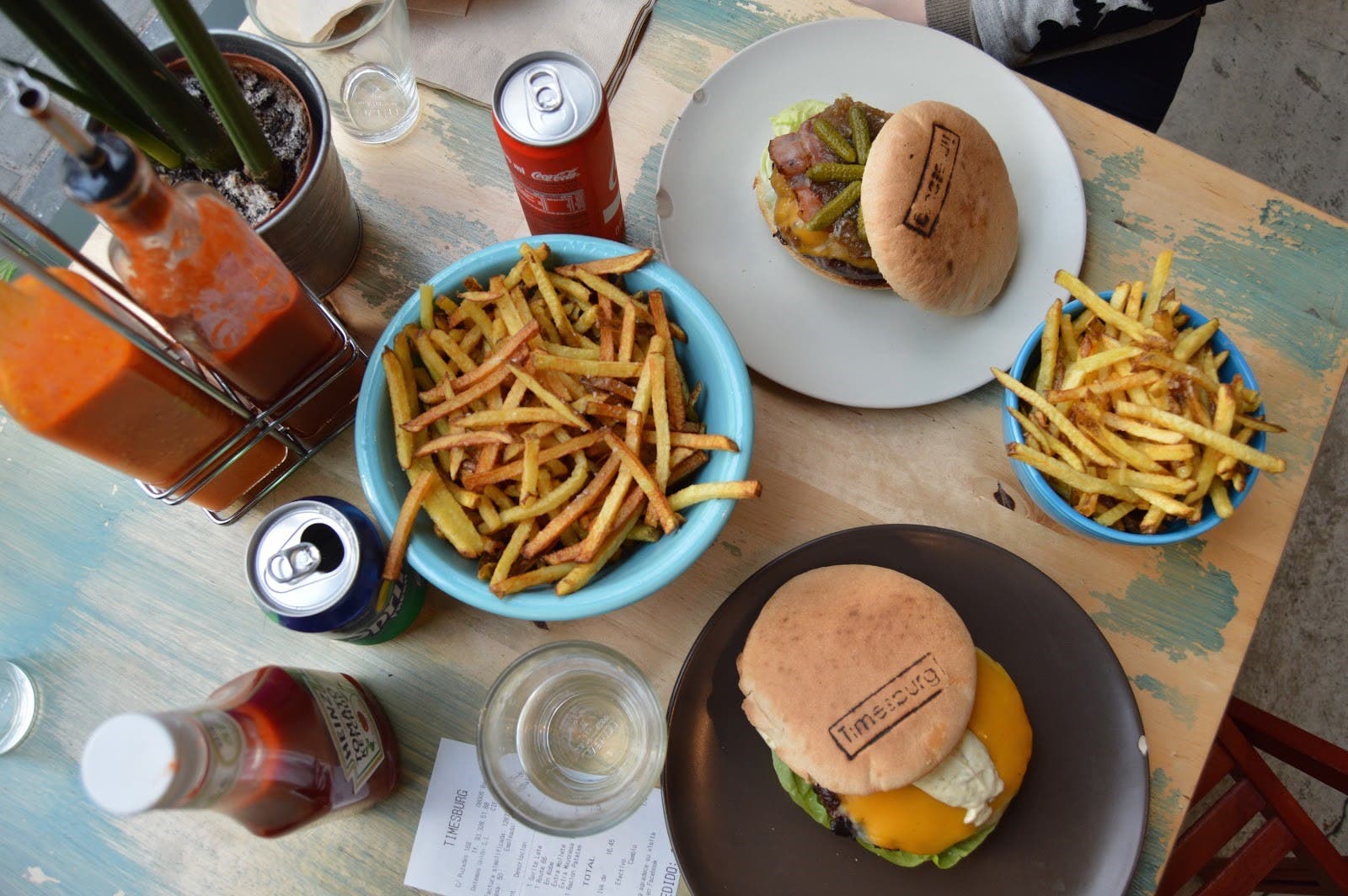 A place like Timesburg, which has been around for a few years now with several branches around Barcelona, would know they should let the meat rest before serving. I guess our arrival so close to closing time did not help.
Had I left out the mayonnaise, my memory of Timesburg would be a little better. Great burger nonetheless.
3. Steakburger Atocha, Madrid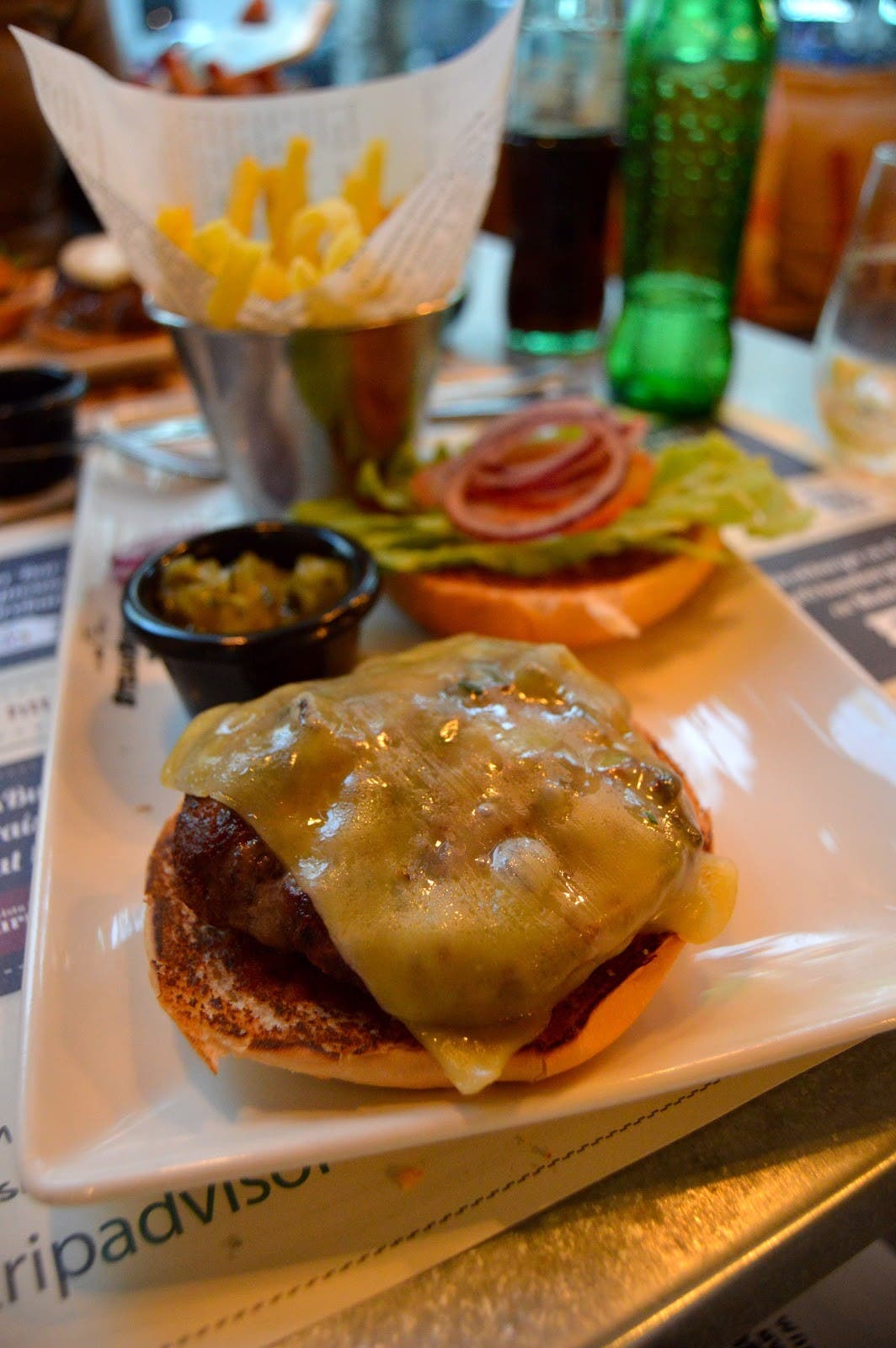 My friend and I walked past this place on our way to the Reina Sofia Museum in Madrid. I couldn't help but notice how packed the restaurant was so we decided to have lunch there after we've wrapped up our visit.
And we weren't disappointed. I was recovering from a flu and my appetite had just started to reappear when I ordered Atocha's Back to Basic. That was the first burger I had in Spain and one of the best I have ever bitten into.
Simple, classy, and generous, this burger sums up why enjoyed these sandwiches in Spain so much. The beef is so good that it overturned my preference for the thinner patty, disregarded the extreme attention I pay to the bun, and welcomed the mayonnaise onboard this classic delicacy.
Steakburger's main shortcoming is its fries. Soggy, under seasoned, and boring, that burger deserved better fries.
Final note: I wish these eateries would invest a little more time on how to perfect the buns.