Healthy fusion food: Quinoa Tabbouleh?
How are trendy health foods like quinoa, chia seeds, soy milk and gluten-free making their way into Arabic cuisine?
Over the past few years, we've all witnessed an extensive movement in healthy foods making their way into our diets. Sales of gluten-free, non-dairy milk, and organic food products continue to increase dramatically across the globe, but they've also started growing in popularity in my home country of Jordan.
While the country is a bastion of traditional Arabic food, usually comprising local produce, the market in the capital Amman is adapting to a rising demand for healthy foods by creating a unique fusion of Arabic flavors and healthy ingredients.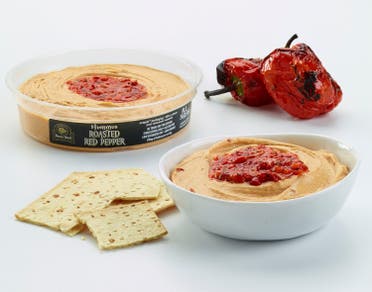 Gluten is a protein found in wheat and grains. It gives elasticity to dough, helping it rise, keeping its shape, and giving it a chewy texture. Celiac disease is a disorder in which the small intestine is hypersensitive to gluten, leading to difficulty in digesting food consisting of gluten. Although this disorder has existed for centuries, the popularity of gluten-free, organic products is a relatively new phenomenon in society.
According to the New Yorker, sales of gluten-free products will exceed fifteen billion dollars by 2016, twice the amount of five years earlier. Mintel, a market research firm, predicts that the gluten-free food and beverage market will grow 48 percent to $15.6 billion between 2013 and 2016.
The extensive variety of milk options is also a relatively new episode in modern society. Grocery stores have gone from simply stacking full fat or skimmed milk to hosting numerous options, including rice, soy, almond, and coconut milk. According to Fortune Magazine, American consumers are increasingly drinking almond milk, and sales of the product are now more than $700 million a year, up 40 percent in 2014 from 2013.
In Jordan, soymilk is available at many local coffee shops across Amman as a substitute to cow's milk. Almond, rice, and coconut milk can also be found in grocery stores, cafes, and restaurants. Other organic products including gluten-free bread, quinoa, and chia seeds, which are also among the trendiest health foods today, are dominating shelves at the "organic section" of supermarkets in the capital.
In Amman, "paleo" and "green" cafes and restaurants have become the latest addition to the food scene, flourishing on their ability to combine traditional ingredients with trendy health foods. For example, one of Amman's most popular cafes, Blue Fig, offers a "Quinoa Tabbouleh." Tabbouleh is an extremely popular Middle Eastern salad, traditionally made of parsley, tomatoes, onions, and bulgar, and seasoned with olive oil, lemon juice, and salt. By adding quinoa to the Tabbouleh, the fusion between Arabic cuisine and trendy health foods is quite clear!
Similarly, a juice shop in Amman also offers a smoothie made of dates, almond milk, and bananas. Dates are an essential part of Arabic culture. For most Muslims, it is the first food they eat during the month of Ramadan to break their fast, and in many Arab households, it is commonly offered to guests along with tea or coffee. This unique combination of dates and almond milk holds onto the historical and cultural significance of dates, while also adapting to a new food trend.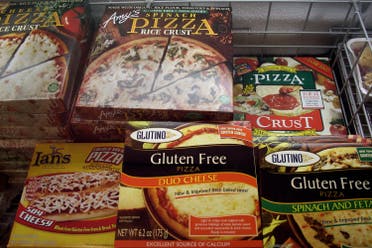 The recorded increase in organic products and extensive availability of various milk options at grocery stores around the world is evidence of a global health movement. Restaurants and cafes in Jordan are adapting to the ongoing popular trend, while placing a lot of importance on traditional dishes and flavors. Whether it's simply substituting bulgar for quinoa or cow milk for almond milk, these creative options on the menu allow consumers to better align their food with personal lifestyle convictions or beliefs.