Oscar-nominated film 'Theeb' inspires young Jordanian filmmakers
Many young and budding filmmakers in Jordan are also striving to create their own masterworks
The coming-of-age drama "Theeb" made history after it became the first Jordanian film to receive an Academy Award nomination for Best Foreign Language Film. Its nomination alone has overjoyed Jordanians, with many commentators quick to celebrate the news on social media, including Jordan's Queen Rania Al Abdullah.
While the film's success reveals the immense creativity and dedication of its cast and crew, many young and budding filmmakers in Jordan are also striving to create their own masterworks, hoping to follow the footsteps of Theeb.
Theeb, set in 1916 in the Ottoman province of Hijaz, tells the story of a young Bedouin boy during World War I. The Jordanian picture has already won praise by winning Best Director at the Venice Film Festival. It also received nominations for two British Academy of Film and Television Arts (BAFTA) awards.
Many Jordanians were thrilled about the film's success, using social media to express their excitement.
Thrilled about #Theeb's nomination for the #Oscars2016, a Jordanian production shot in the beautiful mountains of Wadi Rum. I hope it wins!

— Rania Al Abdullah (@QueenRania) January 14, 2016
Queen Rania Al Abdullah wrote on her official Twitter account: "Thrilled about Theeb's nomination for the Oscars2016, a Jordanian production shot in the beautiful mountains of Wadi Rum. I hope it wins!"
Jordan's former Prime Minister, Samir Al-Rifai wrote: "For the first time, a Jordanian film Theeb is nominated for an Oscar as Best Foreign Film. Proud of our Jordan."
At this very moment #Theeb - #ذيب made history for Jordan by becoming the first Jordanian Movie to be ever nominated for an Academy Award.

— عمرو عمرو (@aamramr0) January 14, 2016
While Theeb has achieved success and acknowledgment around the globe, the film industry in Amman is home to many young, aspiring filmmakers who are also striving to reach international audiences.
Some of these Jordanian filmmakers have worked on world-renowned movies including Jon Stewart's 2014 political drama Rosewater and British war thriller Kajaki.
But many of them are struggling to obtain enough funding to make it in the big leafues. They're also struggling to rub shoulders with people who understand the film industry, making it difficult to expand their projects.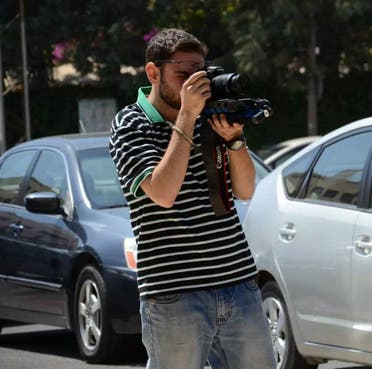 "The biggest challenge here in Jordan is that many people are not used to this industry, and it is still not taken seriously. Thus, obtaining funding is always a challenge, as we have to convince people who don't know a lot about filmmaking as to why they should give us the money, and why are we doing this.
"With the release of Theeb, one can assume that the film industry is growing in a healthy way, and if we follow the same path as its crew, Jordan will start producing more and more feature films each year," Assistant director Samer Battikhi.
Budding producer Serri, who was among the cast of Rosewater said: "The film industry in Amman has great potential, but it still needs to grow. Since our industry is still relatively small, we need more funding opportunities and programs that connect us with interested sponsors that are willing to help us financially. I am certain, however, that Theeb's Oscar nomination is going to boost the Jordanian film industry and provide more opportunities for Jordanian filmmakers."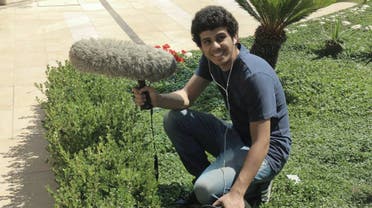 Mohammad Al-Saadi, a filmmaking student said: Jordan has a lot of great talent so if we keep working on our craft just like the cast of Theeb did, than we will be competing on a global scale in less than 10 years."
Despite the challenges that many aspiring Jordanian filmmakers are confronting, their passion, determination, and talent is driving them to create incredible projects. Their optimism in the film industry's future is keeping them motivated, envisioning the day where their films will reach international audiences and earn Oscar nominations, just like Theeb.