Jordan's resources 'stretched to the limit' as population doubles
Amman's population more than doubled between 2004 and 2015, increasing from 1.9 million to over 4 million
In late November, Jordan conducted a national population and housing census, and the preliminary results revealed two weeks ago show that nearly one third of the Kingdom's 9.5 million residents are non-Jordanians. The rise in Jordan's population, especially the increasing number of Syrian refugees in the Kingdom, has many Jordanian citizens concerned about the country's resources and economy.
According to the 2012 amendments to the 1950 General Statistics Law, a population and housing census is to be conducted in Jordan every 10 years, with the last census being implemented in 2004. Prime Minister Abdullah Ensour said that the population tally strives to identify every person residing in the country at the time of its implementation, including refugees, diplomats and tourists, the Jordan Times reported.
This year in particular, the national population and housing census included Syrian refugees in the Kingdom. Abdullah Zu'bi, the executive director for the national population and housing census at the Department of Statistics, said the process involving the count of Syrians included data collection about all Syrians, either the registered refugees or their compatriots who have been in Jordan for an extensive period of time, according to the Jordan Times.
The initial results, which were made available to Jordanian daily newspaper, Al Rai, reveal that the number of Jordanians is around 6.6 million, and the number of non-Jordanians who reside in the Kingdom is around 2.9 million, which is 30.6 percent of the overall population, including Syrians, Egyptians and Iraqis. According to the results, Amman's population more than doubled between 2004 and 2015, increasing from 1.9 million to over 4 million.
The extensive concentration of non-Jordanians, especially the large number of Syrian refugees in the Kingdom is a concern for many citizens, including the Minister of Education.
According to Jordan's official Petra news agency, in a speech last week at a London conference on education at crisis time, Jordan's Deputy Prime Minister and Minister of Education, Muhammad Thuneibat said that there are 145,000 Syrian students enrolled in Jordanian public schools and the direct and indirect costs of providing educational services to these students amount to $250 million per year.
Thuneibat added that the Syrian refugee crisis enormously pressures Jordan's already-strained infrastructure, especially the health and education sectors. He stated that foreign assistance covers 38 percent only of the refugee crisis cost while Jordan finances the remaining 62 percent from its own budget. He also said that the ministry of education has established 5,000 new classrooms at a cost of more than $600 million to accommodate the increasing number of Syrian students.
Former Ministry of Labor employee, Grace Dabdoub said: "The growing population in the country is a huge concern to Jordan's security, limited resources, and economic sustainability. Specifically, the large number of Syrian refugees in the Kingdom has taken an immense toll on Jordan's economy and resources including water, electricity, and health services especially in Jordanian host communities located in the cities of Mafraq and Irbid. However, prior to the Syrian refugee crisis, the unemployment rate among Jordanians was extremely high. Thus, new strategies and investments in the economic sector must be implemented to create more job opportunities for all residents. By providing jobs to all citizens, regardless of nationality, we will be able to reach a more sustainable and positive society."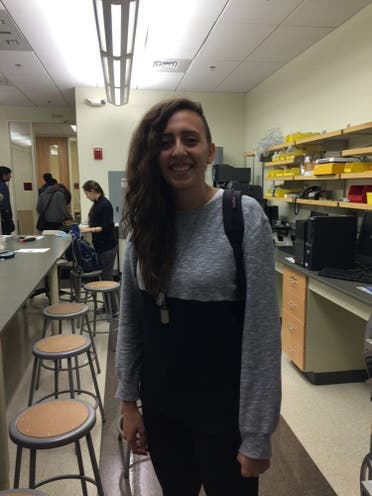 Soon-to-be university graduate Zara Najjar said: The Syrian refugee crisis is without a doubt affecting our economy as a whole and by that, inevitably affecting the job market. Refugees who are able to assimilate into Jordanian society seem to be taking on manual work. I'm concerned about the increasing numbers of refugees from all the war-torn countries in the region that are forced to leave their homes and find refuge in new countries, specifically Jordan."

A member of an international humanitarian organization who has worked with Syrian refugees in Jordan is unconcerned about the large number of Syrian residents. She said: "Syrians aren't taking jobs from Jordanians, they're taking all the dirty poor jobs because they are willing to do so for nothing. They should be given the same job opportunities as Jordanians because I believe they would enrich the community. Syrians are known to be entrepreneurial and thus, their skills would help create new job opportunities for everyone in Jordan."
Jordan's rising population has become a huge concern for many citizens, however, since Jordan continues to welcome hundreds of refugees every day, strategic methods must be implemented to accommodate all residents, local and international, in the most constructive manner.