Social media helps Jordanian designers on the rise
Over the past few years, Jordan has witnessed a rise in young budding designers who are creating a wide-array of impressive pieces
Internationally renowned Arab fashion designers such as Elie Saab and Zuhair Murad need no introduction. While their couture dresses have earned them tremendous success across the globe, many young Jordanian designers are also diving into the fashion industry. With the increasing popularity of social media, now more than ever, these designers feel encouraged to pursue their talents, striving to expand their designs and reach international audiences.
Over the past few years, Jordan has witnessed a rise in young budding designers who are creating a wide-array of impressive pieces including accessories, shoes, and jackets. With the dramatic growth of social media and the ability to quickly reach a large number of people, Jordanian designers are relying heavily on online media sites to promote their pieces and increase their exposure.
Founder of one of Jordan's most popular fashion Instagram accounts, "Amman Street Fashion," Tala Siraj said: "We created Amman Street Fashion because we were inspired by the local fashion of Jordanians and the uprising number of bloggers and local designers. We decided to be committed to showing the world the Jordanian fashionistas. You feel that Jordanian designers always have a certain edge to their designs as they do not follow common fashion trends, yet emerge to create their own designs- something that is catching the attention of big international fashion bloggers and critics."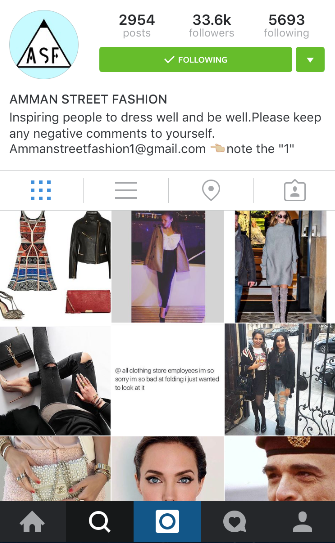 Siraj added: "Social media has become the main source of marketing for many retailers in Jordan and more specifically emerging fashion designers. It's a very cost effective tool to reach a huge range of potential customers all around the world. I think what caused the current rise in Jordanian designers is their enthusiasm when noticing the success of other Jordanian designers, and that marketing products has become very cost effective with new social media platforms. This encourages designers to pursue their passion for design and create pieces that can reach a large number of potential customers in one click."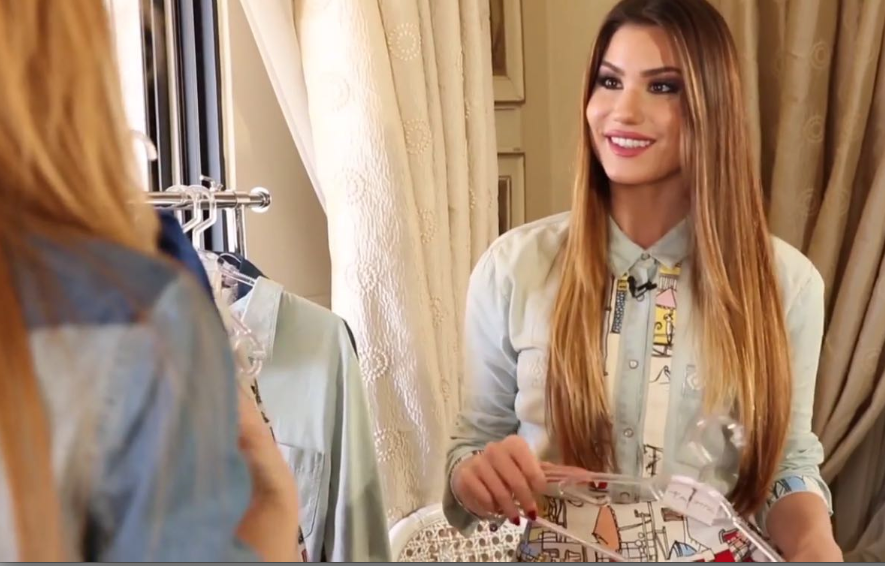 Fashion talk show host, Vanessa Arturo, discussed her experience with the many fashion designers she meets. She said: "Jordanian women between the ages of 20-40 are finding little or no barriers entering the fashion industry. Most of these designers usually start designing as a hobby and then transform it into a career. In addition to relying on contacts and their social circles to promote their designs, social media has had a huge direct impact on the recent rise of Jordanian designers. Most of them rely on social media to promote their designs and sell their items, and having an online presence provides designers with stability in their sales."

Jordanian sisters Bana and Aseel Khalaf are founders of their own Amman-based accessories line, POSH, which includes bracelets, necklaces, and earrings. They initially began working on their jewelry pieces as a way to fill their free time with their love for design.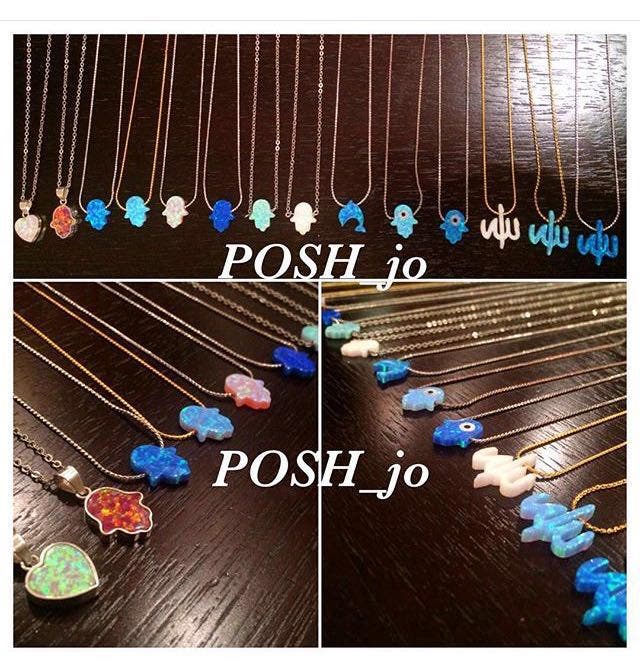 21-year-old co-founder Bana said: "We've had immense success with selling our accessories online. Jordan is currently seeing a rise in local designers and the reason for this is because of the recent popularity of social media and the easy access of the Internet. This has made it much easier and cost effective for any designer to reach a huge target market. Consequently, this has encouraged many new designers to pursue their passions and start their own businesses."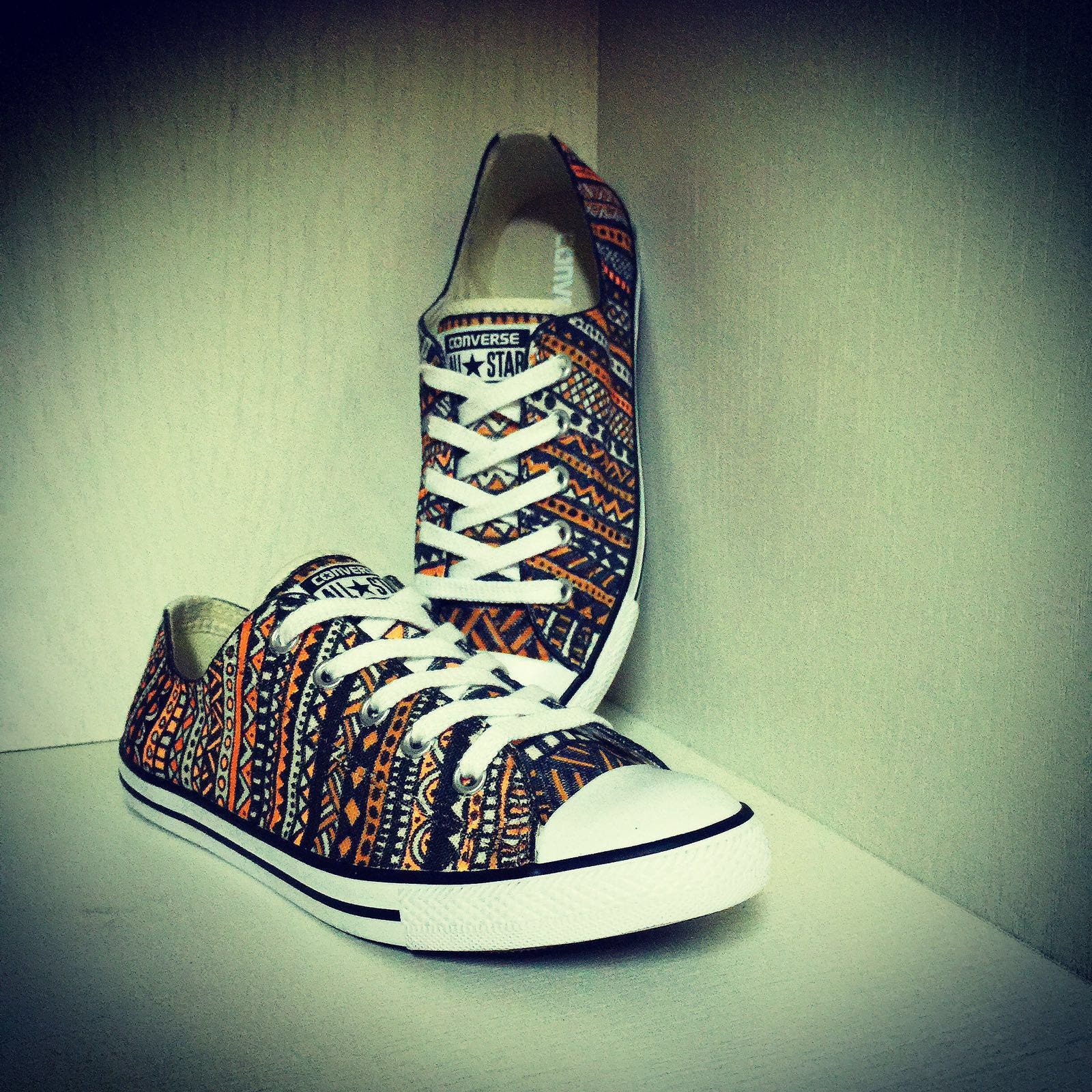 Kais Karadsheh, one of Jordan's only converse print and pattern designers revealed the inspiration behind his creative endeavor. He said: "My inspiration came from the lack of different colors and prints everyone was wearing. I decided to pattern some of my old converse sneakers, and after sharing them with friends and family, many people became excited about wearing unique, custom-made shoes. Jordanian designers are now becoming more inspired than before to add their own "signature style" to fashion because we are witnessing repetitive trends, especially in brand-name stores. Jordanians have been quick to notice this repetition, feeling the need to do something about it."
Although Jordan's fashion industry is still up-and-coming, it is home to immensely passionate designers, continuously striving to expand their designs and reach global audiences. Whether it's their chic jewelry pieces or uniquely patterned shoes, their designs are gaining recognition. Their efforts and creativity combined with the power of social media is encouraging them to remain driven and inspired, envisioning the moment when their designs will be featured at international fashion weeks.