Taste testing fish tacos and guacamole at a Mexican eatery in Dubai
We tried a main course of the seabass with rice which looked very pretty but I think I preferred the starters
Welcome to the newest Mexican in town: La Tablita. It's located in Dubai's Healthcare City.
La Tablita is a brand new (January 2016) restaurant on the ground floor of the Hyatt Regency Creek Heights hotel and it seems like all the staff are Spanish speakers or Mexican themselves! That's refreshing for Dubai, I wonder how long they'll stay?
Gorgeous, warm orange, ochre and sunny yellows make up the decor here, a good sized space that has a separate bar area with high stools at tables and a more traditional dining area. There is no terrace though.
To eat at La Tablita
I LOVED the classic guacamole, not overpureed like some guacamole and sensibly priced at AED 55. The portion is generous and would be fine to feed two or even three with other items on the menu.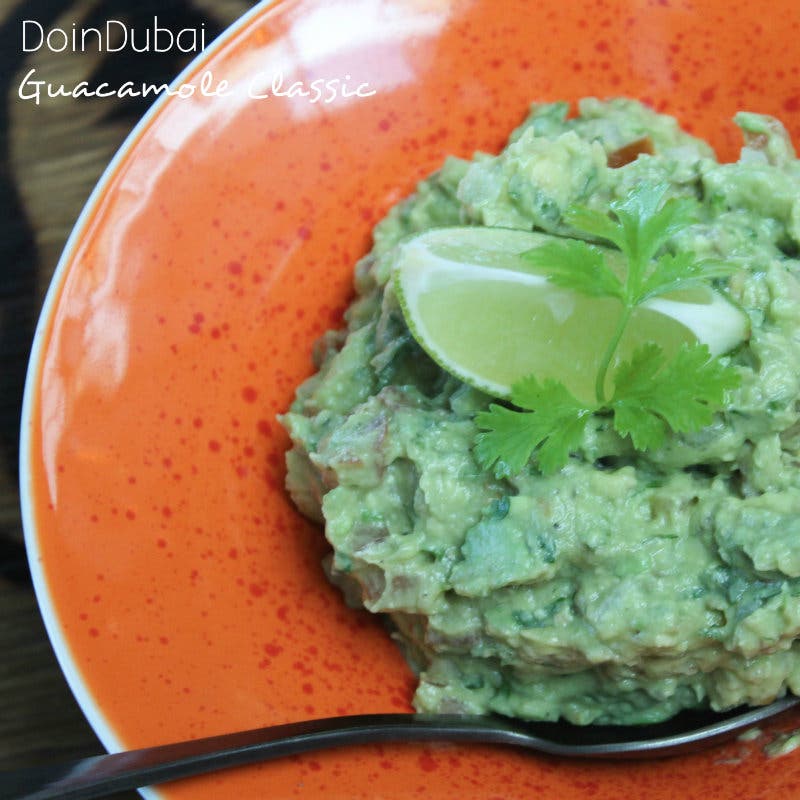 Similarly, the dips with the tortilla chips you get for free when you sit down are really good; watch out for one of the dips, it's really spicy! But these are just what you need when you're starving and waiting for your food to arrive!
Eat them while you decide on your tacos, we had crispy fish tacos, but the taco is crispy, not the fish!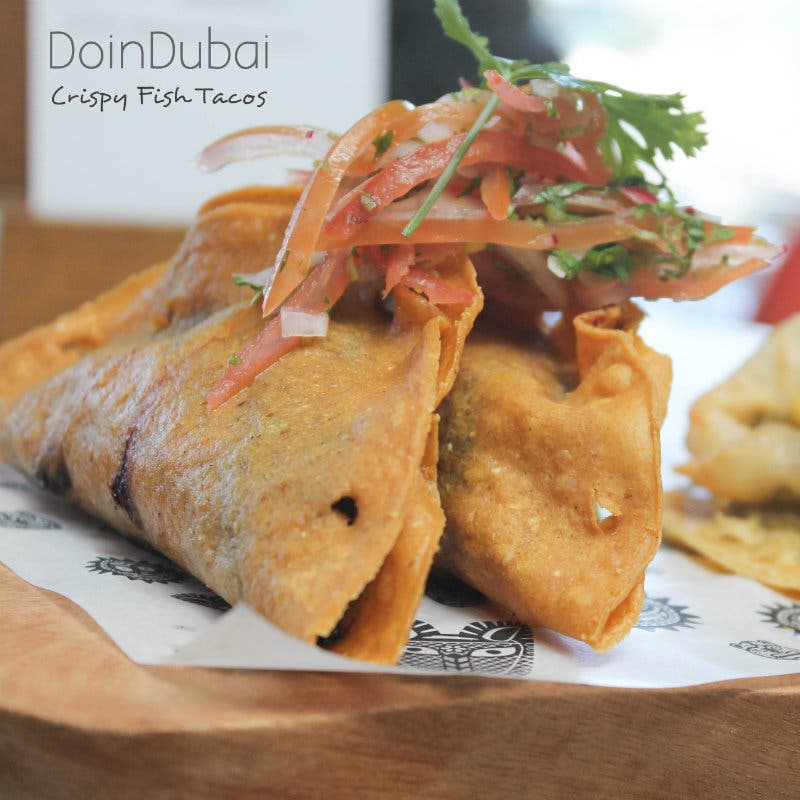 The vegetarian taco tasted good but is served as an open taco so be prepared to get messy!
We tried a main course of the seabass with rice which looked very pretty but I think I preferred the starters. We also liked the tuna ceviche, again well priced at AED 55 and a good portion.
Pudding at La Tablita
I would never have ordered the tres leches pudding but we sampled on insistence of our very enthusiastic and helpful waiter! It tasted very much like an Indian ras malai, in fact let's call it a Mexican Ras Malai and frankly we couldn't stop eating it; a light creamy, milky, light sponge with nuts and a bit of meringue!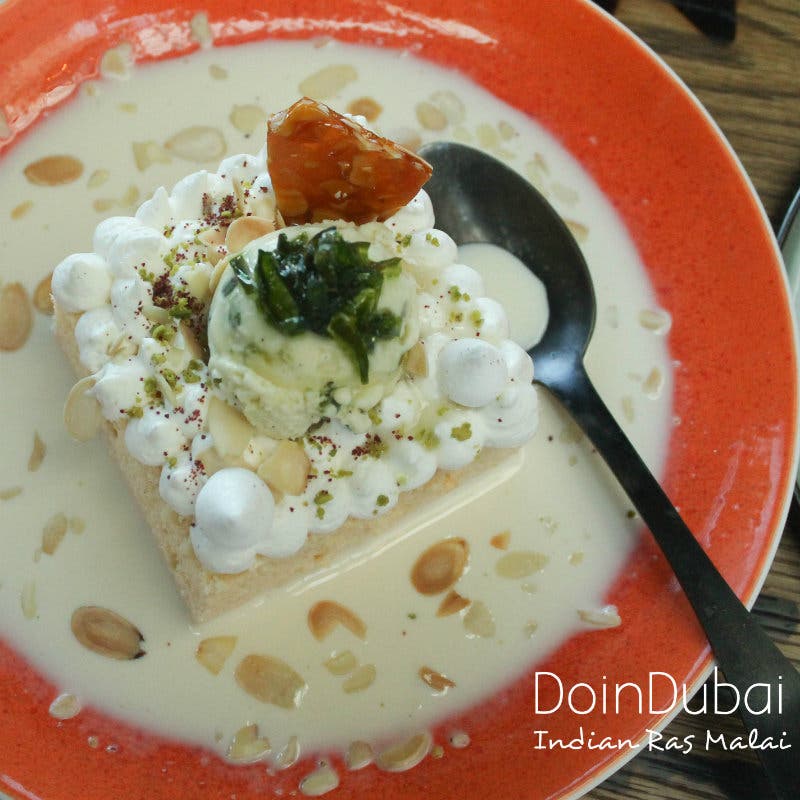 Opening times
La Tablita is open for lunch from 12 p.m. to 3 p.m. then again for dinner from 6 p.m. to midnight. I was there earlier, but I think the atmosphere would be livelier at night!
_________
This article was first published on Monica Kapila's blog DoinDubai.