Dubai is well known for all it's shiny mega malls, desert safaris, fine dining restaurants and iconic buildings, but if you're visiting, don't leave without taking a walk around where the new meets the old because sometimes old really is gold!
Take a stroll while the weather is still kind around the Creek Side area of old Dubai and walk right to the water's edge in the Al Fahidi historical district. You'll see older fishermen relaxing by the quayside. No super yachts here, but plenty of traditional "abras" ferrying people across to Deira and Naif.
You could have a coffee at the Creek side café, but be prepared to pay commercial prices. Then have a good look at the Afghan shop Chuk Palu and buy some soft woolen shawls or very modern artisan handbags, now being sold in boutiques in Melbourne! Wander back to the main street via the old textile souk and walk down Temple Lane, smell the garlands of flowers ready for offering at the Hindu Temple and maybe buy some incense for your home.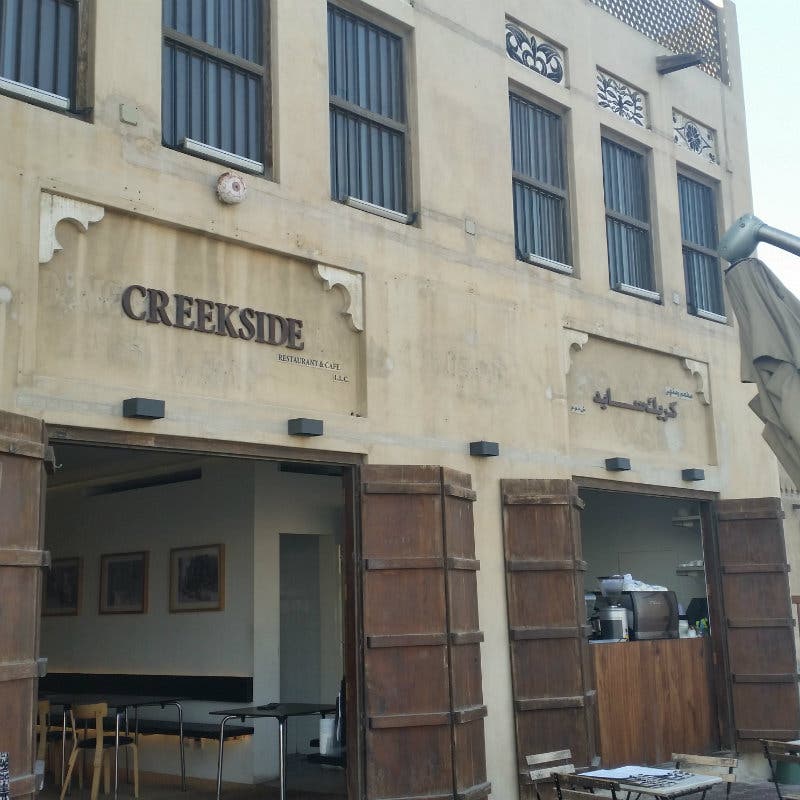 Make your way back to Bastakiya, now called the Al Fahidi historical district, and be transported back to an older Dubai when houses were specifically designed to be kept cool in summers and had traditional courtyards at the center of the home. The houses and buildings were designed using the phenomenon of 'passive cooling' Many of the dwellings have now been sympathetically restored and turned into modern art galleries showcasing paintings, sculpture, textiles and jewelry. Take your time and explore all the alleys, you can't get lost.
Art fairs and boat trips
The first Bastakyia art fair was organized by Mona Huaser, the owner of the very modern XVA gallery, just ask anyone in where it is. Currently it's showing the vibrant, contemporary work of Saudi artist Hussein Al Mohasen.
The XVA isn't only a gallery, it's also a boutique hotel and is a popular venue for art festivals, exhibitions and launch parties. It has a restaurant set in the middle of the house courtyard and is a great place to stop for some lunch even if you're not staying at the hotel.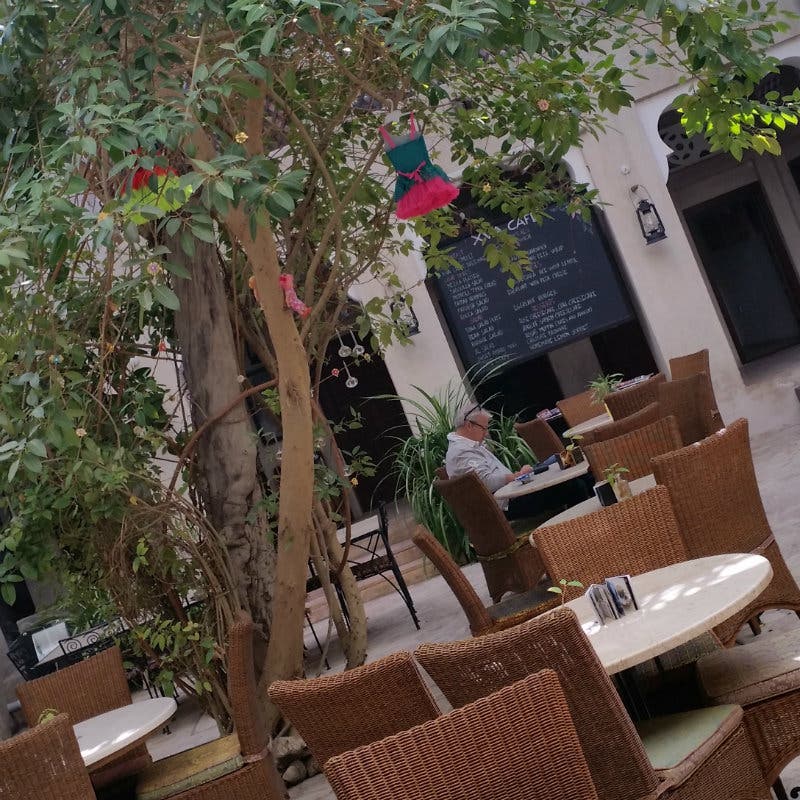 On the day we visited the area, we found an art gypsum workshop that involved carving intricate floral patterns onto soft gypsum tiles that you could then paint and take home. This used to be traditional Arab craft activity, now available to any who'd like to try.
Don't leave without visiting Mawaheb, an art center for people aged 16 and above who have special needs. Look for house number 11 in the Al Fahidi historical district and have a coffee while you watch these young adults creating their art.
If you check the timings beforehand, walk towards the big HSBC bank and take a ride on the Dubai Ferry out towards the Marina. Tickets only cost AED 50 for a 90 minute trip and you can see the whole of the Dubai Skyline from a completely different perspective. Have a fresh coconut water on the quayside for AED 5 before you board or buy a tea or coffee on the ferry itself. Travel in silver class, the windows are much better than from gold class and it's cheaper!
If you want to stay in the historical district, then walk towards Meena Bazaar, and buy some shiny baubles for your hair and bangles for your wrists and get some sparkly sandals at a fraction of the price they'd cost at a mall. Remember to wear sensible walking shoes, a hat and dress appropriate for the weather and where you are, but there's absolutely no need to totally cover up. It may be the historical district but it's modern in its outlook!
XVA Gallery
Email: xva@xvagallery.com
Phone: +9714 3535383
Mawaheb
Villa 11 in the Al Fahidi Historical Neighbourhood formally known as the Al Bastakiya, opposite the 'old city wall'.
Telephone: +971-4-35-28328
Mobile: +971-50-421 3070
Gypsum Class
Restoration House number 18
+971-50-755 8289