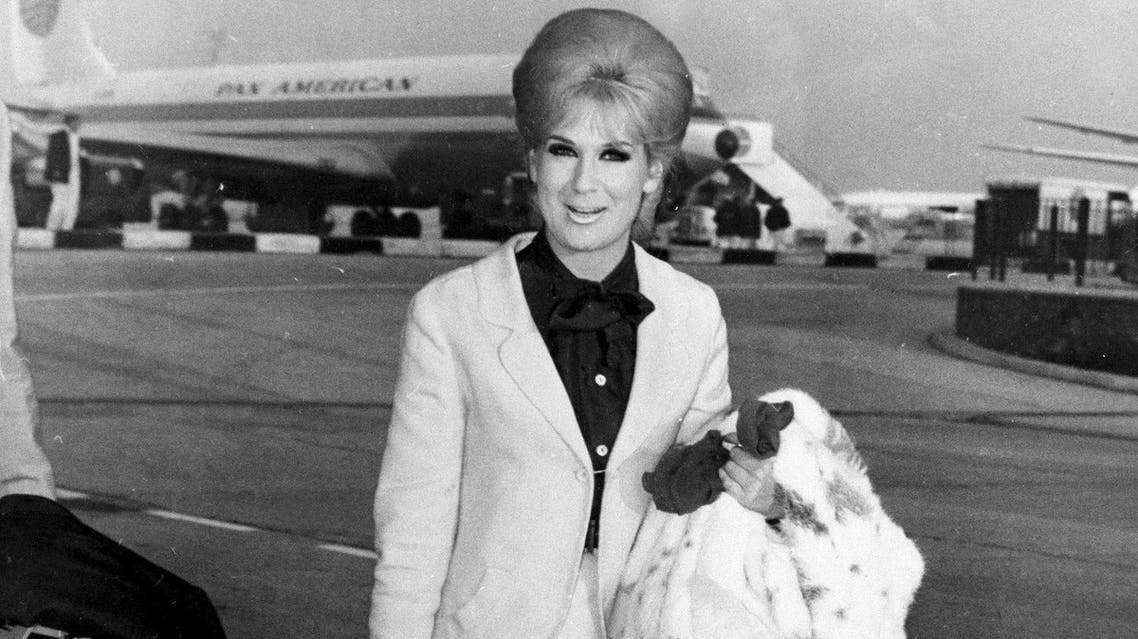 Reputation and Legacy: You don't have to say you love me
Dusty Springfield's reputation as a perfectionist ensured that that back catalogue is of the highest quality
Fifty years ago this month, in 1966, British singer Dusty Springfield had her only number one hit " You don't have to say you love me" , and now in 2016 a greatest hits album once again entered the charts.
She said in 1964 "It's nice to be popular but foolish to think it will last". How wrong she was. She died in 1995 and just before her death she received an OBE from the Queen of England and induction to the American Rock & Roll Hall of Fame.
But it wasn't always so. Her seminal album 'Dusty in Memphis' barely made the charts and her descent into drugs alcohol in the seventies barely made the news. In 1989, after 20 years in obscurity a big comeback hit with long-time fans Pet Shop Boys caused the back catalogue to be re-examined and reputation restored and enhanced.
Accolades flowed and her untimely death in 1999 aged 59 deified her including being one of only two women in the Rolling Stone Magazine list of best 100 albums of the 20th century and being generally regarded as the best British female singer of the century.
So Dusty's legacy is her back catalogue of music and video. And her bad reputation as a perfectionist ensured that that back catalogue is of the highest quality.
What about your legacy? How do you build it?
Many like the idea that their legacy is either their children or for their children. Some don't care about reputation as long as they leave enough money for their offspring. But will their kids say "I'm proud he was my Dad"?
But the wise don't leave too much money for their offspring– Bill Gates made his fortune in Microsoft but his focus on his charitable work will ensure his legacy will be about charity more than about software. Donald Trump inherited millions and no comment need be made.
Building a legacy starts by deciding early on in life what it is you wish to be remembered for. Steve Jobs' legacy is the Apple Empire. He was not necessarily driven by leaving a legacy but he was driven by his passion for innovative technology. And it is passion which gave the image, and the image lead to premier pricing. Apple products are not necessarily better than similar high quality goods. People buy the passion regardless of the price.
Many buildings in UK, named after the so-called great and the good are having their names changed as 'the great and good' made their money exploiting the slave trade. Proving it's never too late to have your reputation and legacy destroyed.
Destroyed Reputations
They may have had great reputations at the height of their powers but the legacy George W Bush and Tony Blair have left is fundamentally about the Iraq war. Certainly Bush now has the reputation for rushing into war without any idea of what would happen if they won. Tony Blair's early reputation was for making the British 'New' Labour party electable. All forgotten now – his reputation today is about Iraq, about being money grabbing, and fundamentally about getting wrapped around George Bush's coattails.
But only takes one glitch to destroy the carefully built reputation. BP is severely downsized as a result of a DeepWater Horizon fiasco a few years ago. Now Volkswagen's Diesel engine emissions scandal has cost its reputation for honesty and quality. Moreover being sued by Class Actions and US and French governments is going to have a severe effect on its coffers. To some extent this is also dragging down Germany too. And VW is still daring the governments with threats rather than really admitting and making proper reparations. They are still not at the starting gate for repairing the reputation.

How do you build good reputation? And a good legacy?
A favourite quote from Maya Angelou "People may not remember what you said, they may not remember what you did but they certainly remember how you made them feel".
So it's not just what you do it's the way that you do it. Being ruthless or even appearing to be ruthless may give you short term gains but won't give you good reputation or legacy. The way you help others counts – aiming for the win-win. Having a reputation for getting things done is great, but not at the expense of others.
Your reputation is built not just from your deeds but also your behaviours.
Do you know what your reputation is or prefer not to?
You can't build a good legacy without a good reputation.
And finally to some lyrics from Dusty Springfield's 1990s hit entitled Reputation:

"Reputation
Isn't worth the patience
Who cares what they're thinking?
Who cares what they're whispering?
They're whispering"
And the only thing worse than "They're whispering" is – they're not whispering! "Believe me. Believe me. Believe me".