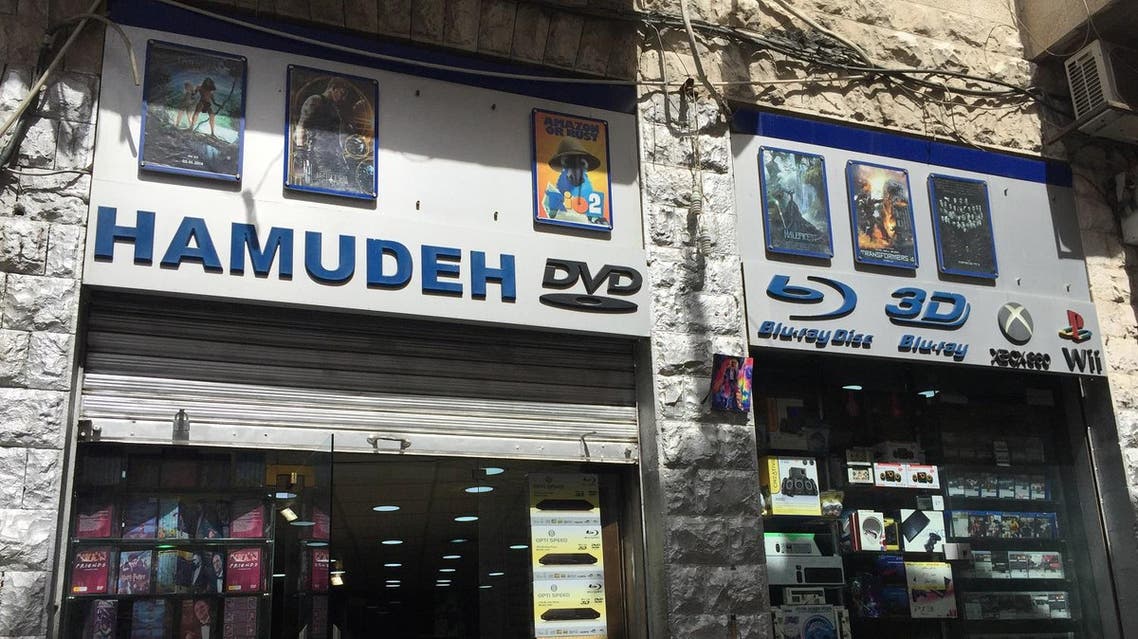 Amid technology rise, famed Jordanian DVD store still stands
Fifteen years to the day it first opened its doors, Hamudeh remains the Jordanian capital's prime spot for many film fanatics
The dramatic rise of the Internet and growing popularity of online streaming has impacted Jordan's favorite DVD store, Hamudeh.
Over the past five years, the movie store, located in the heart of downtown Amman witnessed a drop in sales and a decrease in customers. But Hamudeh sustained these challenges by continuously providing low-cost, high-quality ripped DVD films to its clients.
Today, fifteen years to the day it first opened its doors, it remains the Jordanian capital's prime spot for many film fanatics.
Netflix and Amazon Prime Video are some of the most popular sites for online movie streaming, attracting viewers around the globe. Netflix had 65 million members at the end of the second quarter of 2015, with 42 million members in the United States, according to research firm Market Realist.
In December, Netflix announced it was doubling its original programming in 2016, delivering 31 original series on top of more documentaries and films. Amazon Prime, which allows users to access streamed movies and TV shows, had 41 million members in December, a 32% increase from the same month a year earlier, Fortune reported.
According to CNBC, in December, the Hollywood Foreign Press Association announced its film and TV nominations for the 2016 Golden Globe awards, and streaming services dominated the list. Netflix received eight Golden Globe nominations in TV for series including "Narcos" and "Orange is the New Black." In September, both Amazon Video and Netflix also won at the Creative Arts Emmy Awards.
'Not going away'
Speaking with one of DVD Hamudeh's managers about the rise of online streaming and its impact on the store, Khaled said: "The rise of the Internet and online streaming has greatly impacted our store, especially over the past five to six years. We began to notice that the number of our customers dropped and our sales decreased; even our regular customers who used to come every week started only coming around once a month.
"Some of them preferred not leaving their homes to pick up a movie and instead watching films online, they found it more convenient. Since there is now the option of watching a film or television episode online without paying for it, customers have also preferred not spending money every time they want to watch something."
Khaled added: "What has kept us opened for the past fifteen years, especially during the past several years when new technological developments appeared, is our skill and how cheap we sell our disks for. It is my talent and my passion to produce high-quality DVD copies; not everyone can, but we have been doing this for a very long time and we will continue to do so. Selling our disks for cheap prices has also encouraged customers to come to Hamudeh. Going to the movie theater has become extremely expensive nowadays and not everyone can afford it, so selling our disks for a cheap price is an advantage.
"I know our DVD store will remain opened in Jordan forever; there is no other store like us, and I love doing what I do, I feel like I am educating people through the different stories, cultures, and lifestyles that are depicted in all the movies we sell."
Although new technological innovations will continue to appear in our society, DVD stores such as Amman's Hamudeh are determined to remain the go-to destination for movie lovers.