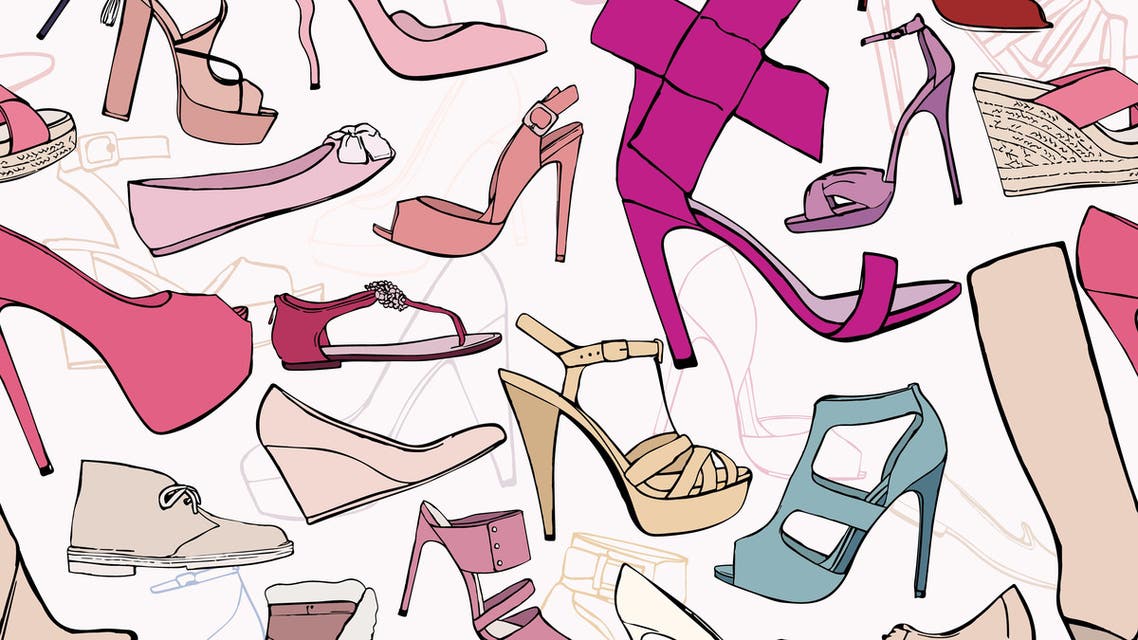 How to wear this season's hottest shoe: The Loafer Mule
From embossed croc to checkered and paisley print, to pompom and beads, there's a style for everyone.
Let's tackle the shoe aisle with the one the hottest trends in the shoe department this season; slippers, also known as the Loafer Mule.
Mule is a French word and a style of shoe that is backless and often closed-toed. The shoes can be any heel height, from flat to high.
This trend actually started in 2013 with "The Row" by Mary Kate and Ashley Olsen and was soon adopted by many other designers with their own versions of the backless loafer.
These slippers are one of the hottest shoe trends this season and we see them everywhere, on all spring runways and under every brand label from top designers to high-street brands; Gucci, Chanel, Celine, Oscar De La Renta, Balanciaga, Doce & Gabbana, Roger Vivier, Jimmy Choo, Top Shop, Zara, etc.
From embossed croc to checkered and paisley print, to pompom and beads, there's a style for everyone. Slipper loafers are a definite must have this season! So, investing in a nice pair is a smart choice!
I have posted below some of my favorites from different brands at different prices; from colored pompom ones by Natasha Zinko, gold-weaved ones by Zara, to an adorable must-have Gucci collection which I'm swooning over. Gucci's whole Spring/Summer collection under Alessandro Michele is stunning and I want them all.
The loafer mule is the perfect "go-to shoe," from business mode to party scene, this shoe style covers it all. You get all the professionalism of a sleek loafer without sacrificing your heels to painful blisters. The great thing about this style is its intrinsic versatility.
Now you may be wondering how to wear it. Some of you may be used to wearing heels all the times that these slippers/mule loafers might not even withstand the chance when browsing the shoe aisle. But that's not a problem, because I will tell you how you can wear these beauties.
It can be worn to work with a suit or a shift dress or for a laid back casual weekend with some boyfriend or cropped jeans, or on a night out, dressing them up with a beautiful long flowy dress, a loose styled outfit, an oversized shirt, or cool culotte pants.
The choices are endless; it's both smart and yet casual, with that slip-on ease and if traveling to a cold country, just add socks to your look and you will still look fabulous.
Here are some of my favorites: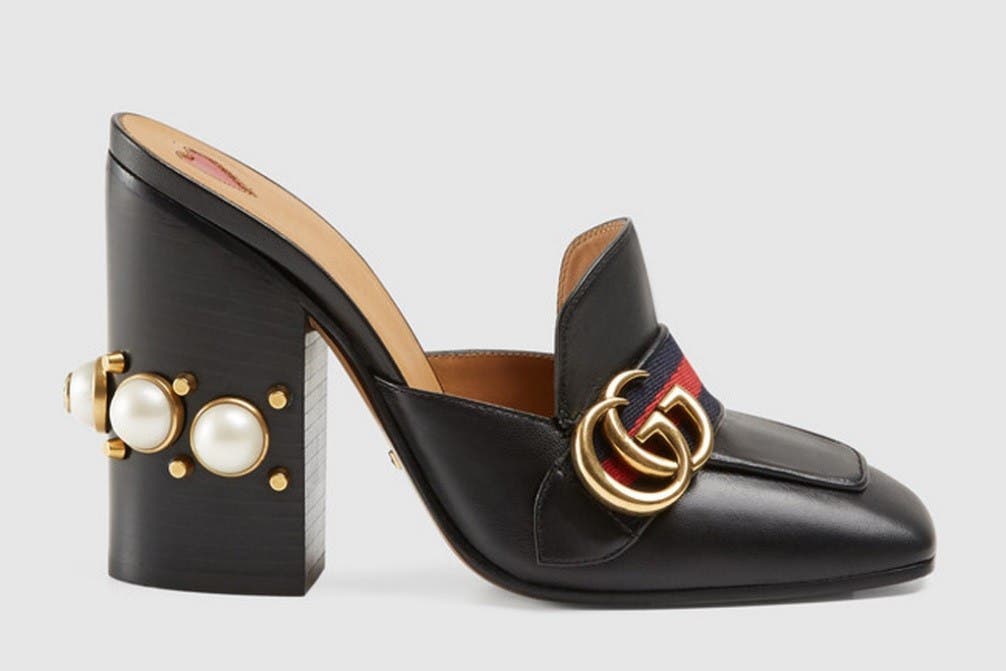 Squared toed Gucci mules with oversized pearls on the heel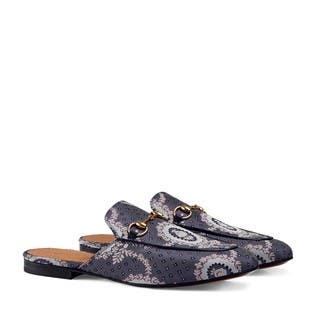 Gucci adored mules in all prints and colors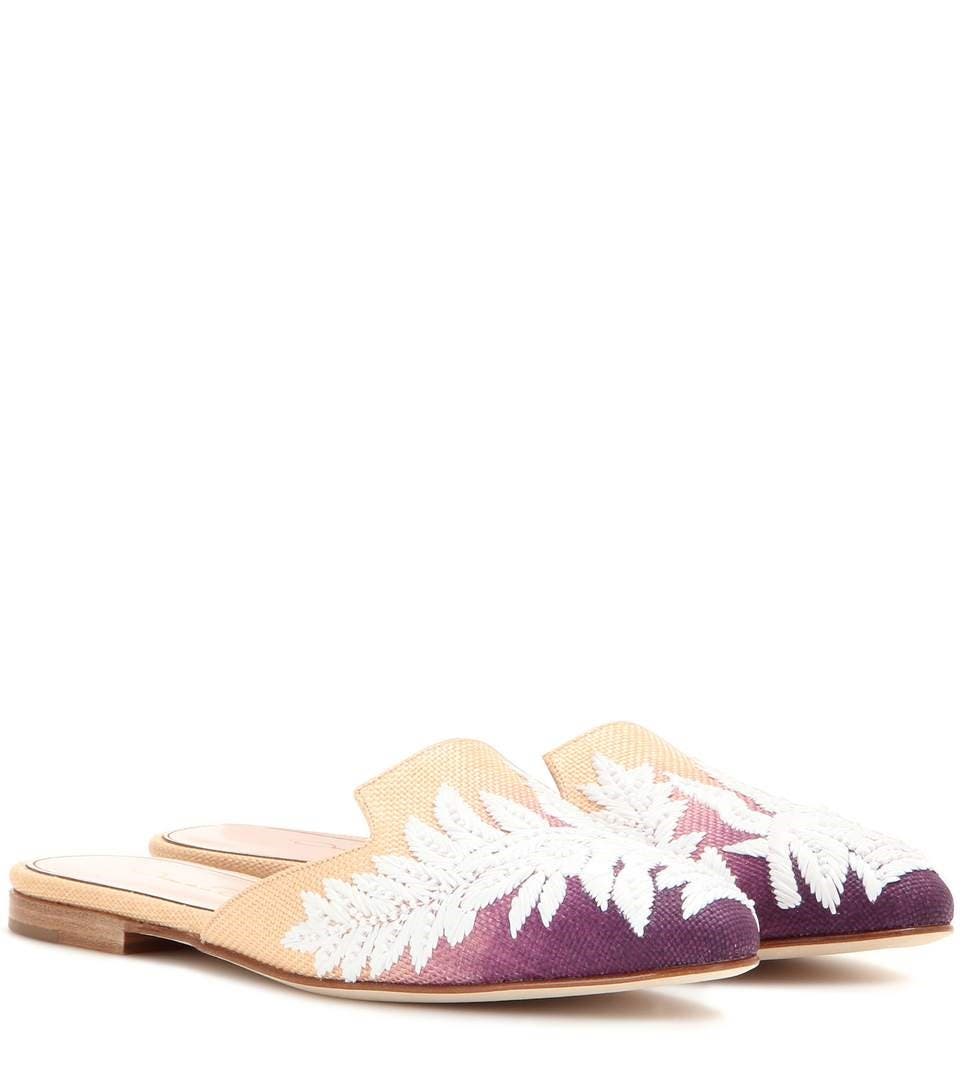 Oscar de la Renta shows off its signature feminine elegant style with these embellished slippers. The mesh fabric is beaded with a delicate leaf design. Let the ornate beauties be the Centre of attention by wearing with neutral hues or stark black.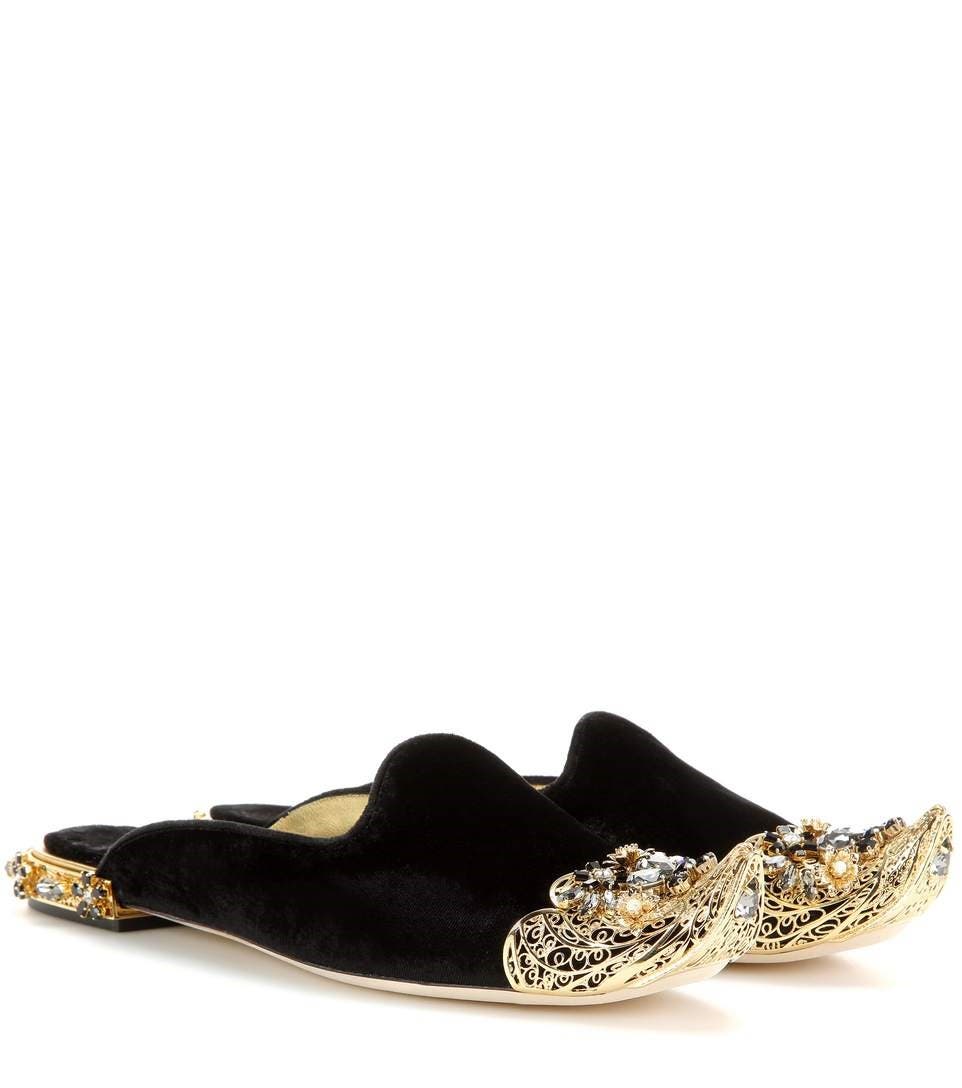 Dolce & Gabbana "Aladdin" inspired mules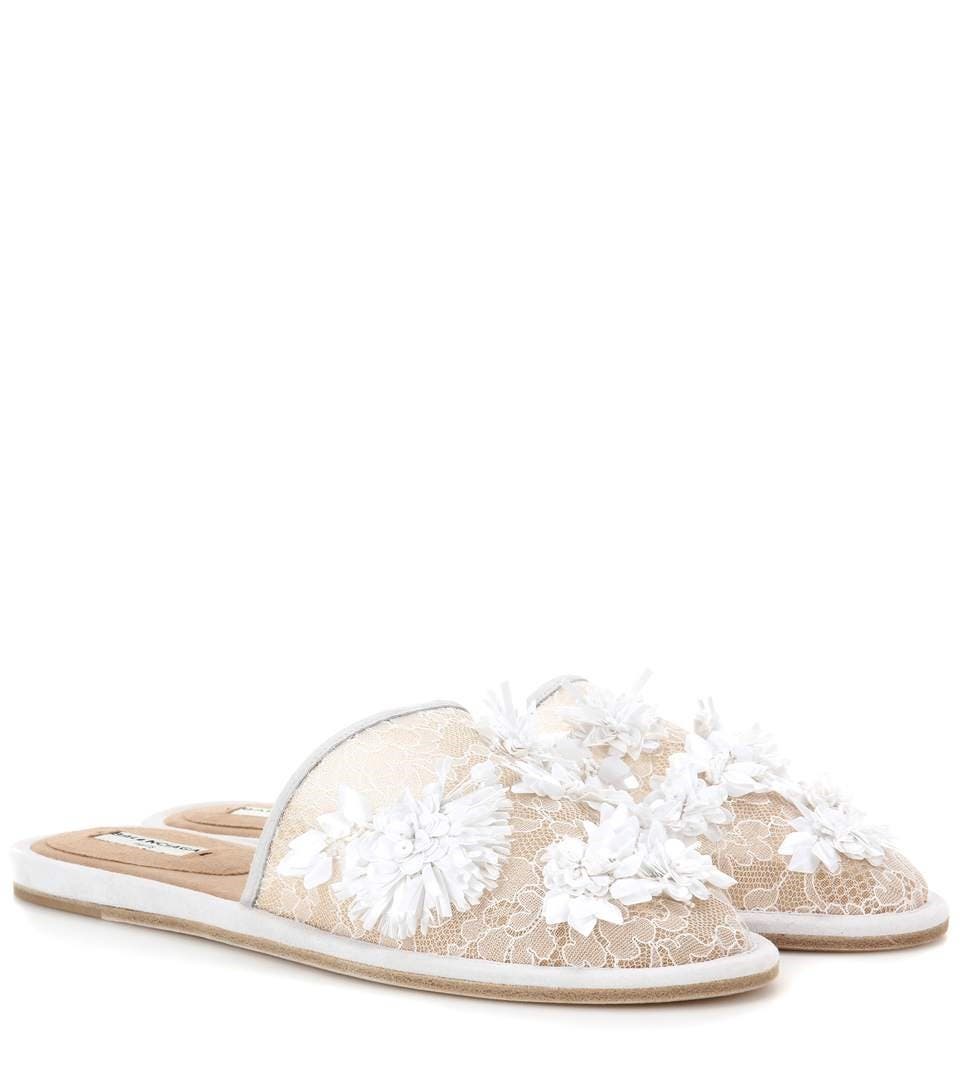 Balenciaga opted for a more feminine and sensual version with applique flowers patterns over white lace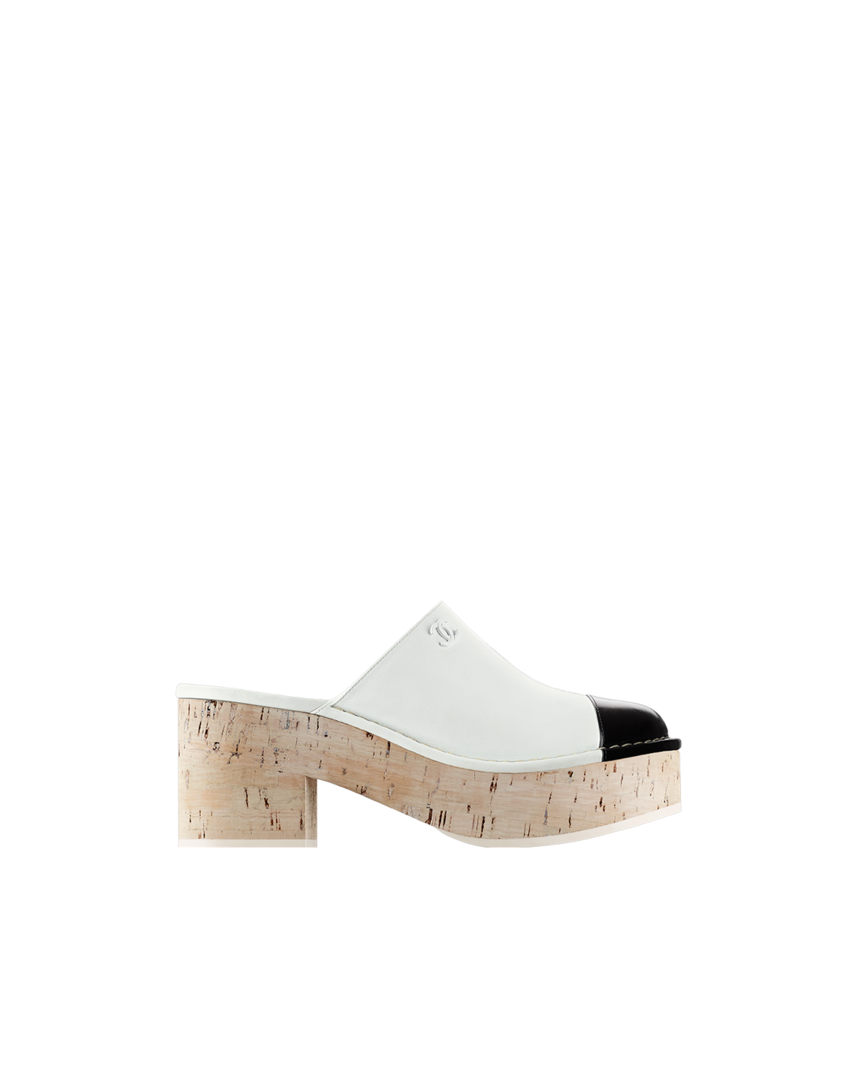 I'm in love with these Chanel Calfskin leather and cork heels mules; definite must have on my wish list this summer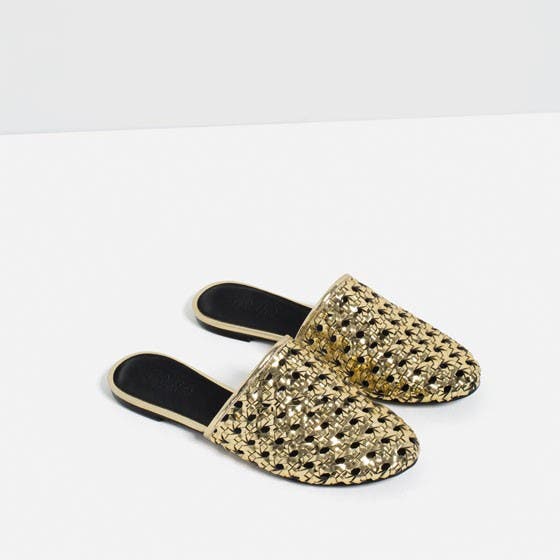 Zara – Gold-weaved mules. For those on a budget, this Zara pair is stunning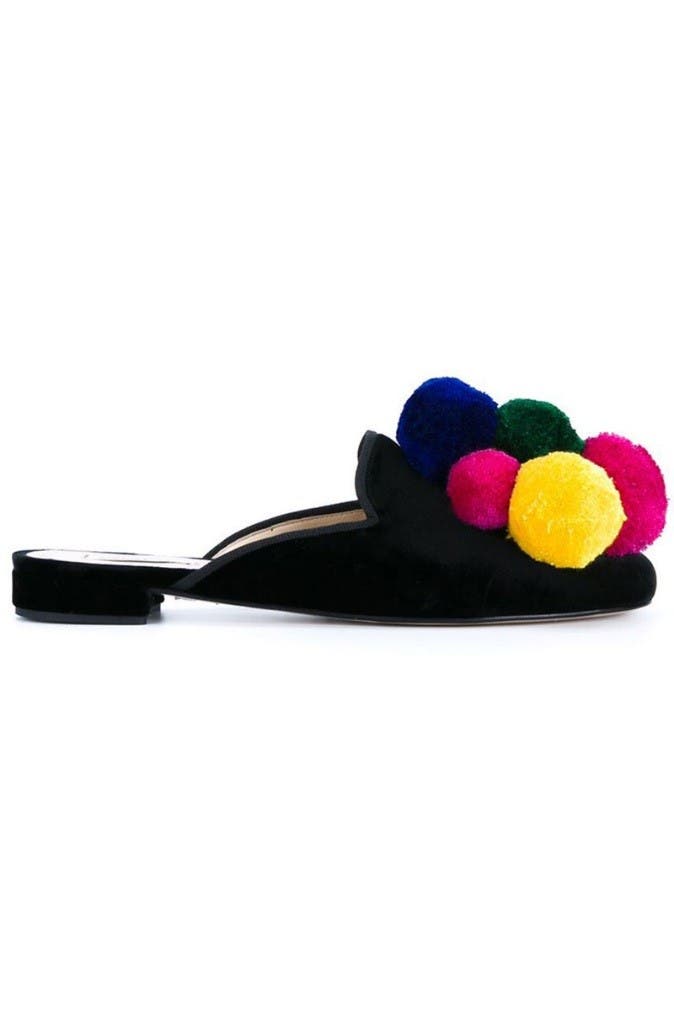 Natasha Zinko pompom mules are the definition of cuteness and beauty all together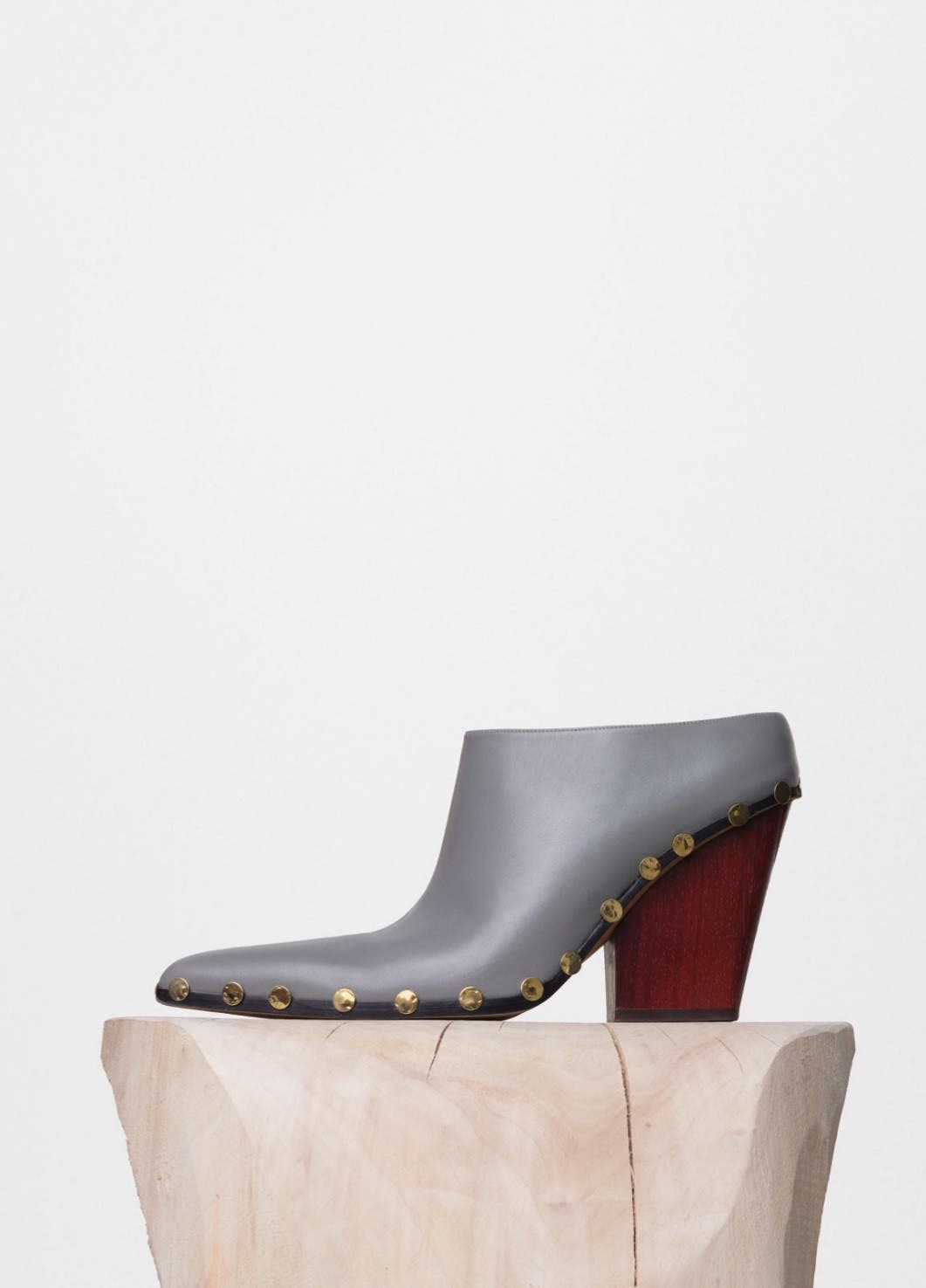 These SS16 Celine Rodeo High Mules with studs are simply to die for! They also come in White and black Calfskin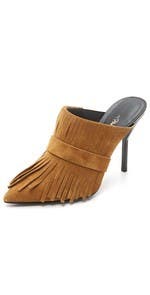 3.1 Philip Lim Fringed Suede Mules with a sleek pointed toe, stacked stiletto heels and leather sole, and yes fringes are still in this season
Pick your favorite and always remember to have fun with it.