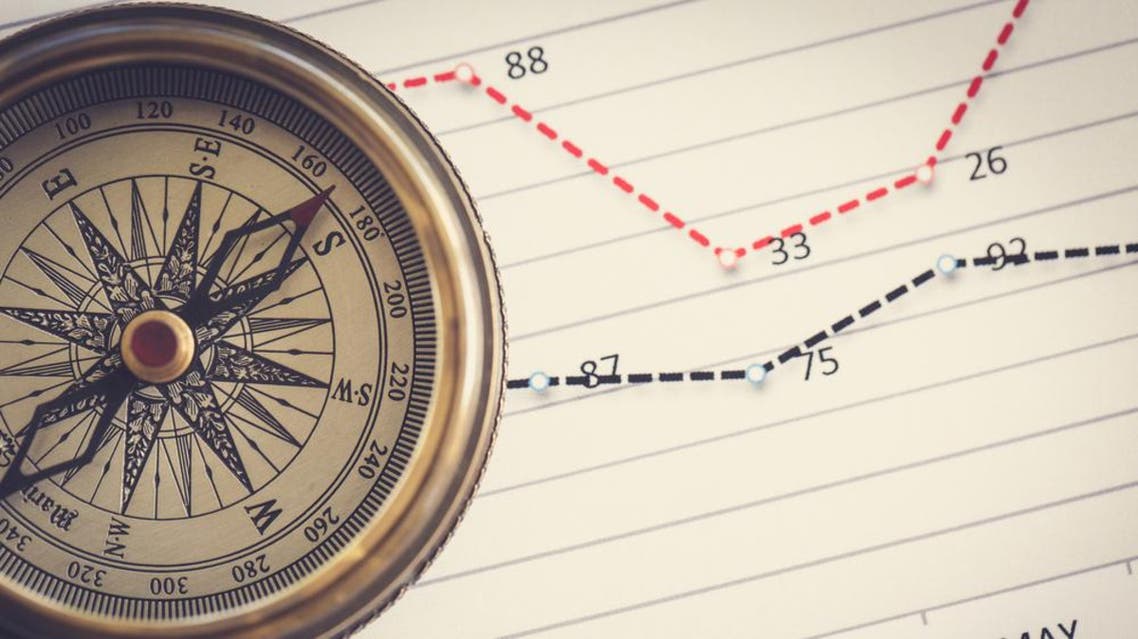 Weekly Investment View: The importance of being tactical
The MSCI World index was ahead 1.0% over the week, led by the US as well as emerging market equities
The MSCI World index was ahead 1.0% over the week, led by the US as well as emerging market equities, whose major indices rose by 1.8% and 1.7% respectively. At the end of the first quarter of 2016, the best performing asset class was long-dated sovereign G7 bonds (eurozone, German and Japanese), which returned between 7.3% (US) and 10.6% (Japan). The US Federal Reserve says it remains in relatively accommodative mode, and other major central banks most definitely are. Although like other commentators we continue to watch for signs of inflation in developed economies, these are few. While it is true the Fed would like to build a 'cushion' of rates more in line with 'core' inflation, they are clearly aware of the dangers of exacerbating any downturn in the credit cycle. The Fed came under much criticism for having dallied so long into the expansion before raising rates for the first time in a number of years in December.

'US earnings season likely to confirm very poor fundamental value'
For the year to date, the MSCI World Equity index is down by only 1.4%, having at one stage in February been down by about 10%, so the volatility has been marked, and investors' nerves have been sorely tested. In the US, the earnings picture continues to deteriorate and P/E multiples signify very poor value - and even before one considers politics. The S&P500 has closed up in six of the last seven weeks. While it may continue to drift higher for another few weeks, we continue to believe this is a rally in a bear market.

The MSCI Emerging Markets index is up 4.0% for the year-to-date. The DFM General index is ahead by 6.5%, and Abu Dhabi's ADX is 1.9% to the good over the same period, having looked very bombed-out at the time we published our 'Outlook'. Over the same period, Saudi Arabia's Tadawul index is down 10.0%, and was successfully underweighted by our in-house asset managers.
'The ECB and the BoJ both still want to win the currency war'

The weakness of the dollar this week (-1.2% on a trade-weighted basis) reflects the fall in the US Treasury two-year note yield falling by 10bps, to 0.76% causing rate differentials to narrow, following remarks in a speech by Janet Yellen earlier in the week containing the latest version of the 'we must proceed cautiously regarding rate rises' message. Perhaps the Fed has taken some of the criticism levelled at it to heart regarding the timing of the intended tightening cycle. If we 'fast-forward' a few months to the second Fed rate increase (irrespective of whether it comes in June or later), the actual arrival of this could affect forex markets markedly, causing the dollar to strengthen once again. Also, by this time the Europeans and the Japanese will be looking to redouble their efforts to win the ongoing currency depreciation war.

Much of the negative fundamental logic relating to the eurozone and Japan that we have been writing about for many months remains intact, and can be expected to re-assert themselves in the pricing of their currencies. Last week the ECB's Mr Coeure advised against assuming that eurozone short-term rates would go into extreme negative territory. Considering the euro/dollar, our foreign exchange colleagues in Global Markets - while recognizing that the markets are 'pressing for 1.1550' - have 1.0600 pencilled-in for twelve months time in terms of their indicative expectation, and we would agree. Similarly, their expectation is for the yen to be in the region of 117 vs. the dollar on a year's view.
'We believe the average US consumer is now saving more - that is key'

During the week before last, US data releases were generally weak, especially the February personal income and spending numbers. Real personal consumer expenditure (PCE) came in just 0.2% higher, while January's reading was revised sharply lower to unchanged, implying an increase in the savings ratio. This led the Atlanta Fed 'Now cast' estimate for first quarter real GDP to be revised significantly lower, to 0.6% from 1.4% a week earlier. Following the PCE data a number of economists revised their first quarter GDP forecasts to below 1%. On the other hand, however, US manufacturing data improved. The US Purchasing Managers index for March came in at 51.8 for March, up from 49.5 in February, hence moving from 'contraction' to 'expansion', and is good news in the very short-term. Especially the production component improved, so a period of destocking could now be over.

Late last week in the US, March's Non-Farm Payrolls saw a 215,000 increase, therefore marginally ahead of expectations in the region of 200,000. The stated unemployment rate increased slightly to 5.0%, from 4.9%, reflecting an increase in the participation rate. Average hourly wages rose by 0.3%, above expectations, for a 12-month increase of 2.3%, up from 2.2% in the year to February.

'US earnings season will receive even more attention than usual'
US corporate profits fell 11.5% in the final quarter of last year, although if BP's $20.8 billion penalty payment is excluded this falls to -7.6%. On a cyclical basis we expect this to deteriorate further before signs of a bottom next year, unless the political result in November causes business and consumer confidence to dive. A worrying development in the meantime has been the growing number of international corporate earners who have forewarned that their effective tax rates can be expected to rise as offshore loopholes are closed. Like many others we will be following the earnings season beginning in a week or so with great interest.

In the eurozone, the March 'flash' PMI exceeded expectations; the composite PMI came in at 53.7, vs 53.0 expected, helped by a good reading in services. The manufacturing survey was 51.4, as expected. These numbers look consistent with annualized growth of about 2.0% or just below, in line with our own recent assumptions.

'Japan's Tankan survey almost tanked the market'
Japanese equities fell by 3.5% last Friday, and by just under 5% for the week, with the nail in the coffin being the latest Tankan survey, which reflected much tougher business conditions in the country's manufacturing sector in the first quarter. While the strength of the yen has clearly been instrumental in this (and unless the currency now falls heavily there must be rather more pain to come), global investors are looking even more closely at the ineffectual nature of Abenomics to date. A proposed income tax increase will also surely not help. The Tankan indicator came in at +6, vs. expectations of +8, and down from a reading of +12 just three months ago. Although the Tankan can improve as the year progresses and corporate capital expenditure plans solidify, this was a bad reading, and we are not surprised that the markets took fright.

Standard & Poor's, the rating agency, last week cut its outlook for China to negative from stable, which suggests the likelihood of a rating downgrade during the coming weeks from AA-. S&P said China's economic rebalancing was likely to proceed more slowly than they had previously thought. Nonetheless, S&P still expects real GDP growth to average 6% or more during the next three years. The authorities responded by saying that the rating agencies don't understand how much has been achieved, for instance in terms of reforms. Otherwise, the official Chinese Manufacturing PMI came in at 50.2, vs. 49.0 in February, ahead of expectations. Similarly, the private Caixin-Markit reading was 49.7 for March, well up from the 48.0 of the previous month. We still have China and related assets under review, and are not recommending any positions.
'The bottom of oil's trading range has probably edged up - but the cap is still on tight'
Moving to oil, readers will be aware that a meeting is to take place in Doha on the 17th April to discuss oil production restraint. Initially spear-headed by Saudi Arabia, Russia and Venezuela, there are now 12 countries scheduled to attend. During the last few days media reports have suggested Saudi Arabia is still insisting that Iran must also freeze its production. Iran has said that it may attend the meeting as an 'observer'.

Oil prices corrected off their recent highs last week. Certainly oil prices recovered very well off their lows in the mid-$20s a few months ago, reached just as the new 'lower for longer' wisdom was at its loudest. Rather than echoing every small twist and turn in reported fundamentals, we would summarize the current state of play in the oil markets as follows: (1) While the physical market remains over-supplied, the previous build-up of short positions last year led to some 'squeezing' activity to just above $40; (2) The fall in prices in the 'New Normal' era has been instrumental in bolstering demand for crude at a time when global GDP growth has been softening; (3) There is much manoeuvring going on behind the scenes, for instance with Russia wanting to overtake Saudi to become China's largest supplier of crude; (4) The US rig count is well down, but there are a number of tight oil producers who are still cashflow-positive down to $20; and (5) We remain deeply skeptical that there will be any coordinated production restraint; consider that prior to the 17th April meeting, Russia has raised its production towards an all-time high, while Iran will proceed to maximize its production as best it can; and (6) The level of forward-selling by producers is still very low for 2017, at about 7-8%, compared to a norm of 25-30%, and rallies above about $40 will almost certainly cap the price and suppress the pricing curve. WTI is quoted at $36.79 as we go to print. Rather than $25, we feel the lower boundary of the trading range could now be slightly higher, in the region of $28, basis WTI.

'Emerging market assets are still under-owned - this is key'
Ahead of our Tactical Asset Allocation Committee meeting later this week our broad asset allocation advice is unchanged. Readers will be aware that we have been keen on and overweight in selected Emerging Market (EM) equities and bonds during the last few months, especially after the large cash outflows that drove them down into 'value' territory last year and into the early weeks of 2016. Overall, this has worked well. Our overweight stance in EM equities has been within the context of remaining underweight in global equities overall. In bonds, we remain overweight globally, with the overweighting resulting from our commitment to EM bonds.