Mourning the many celebrities who have died so far this year
Tips on how to deal with sudden deaths, be them friends or celebrities
April 29 is a significant birthday for me so I am trying to be optimistic, but what has happened? Firstly, I noticed that the Facebook messages from my great friend and personal mentor Casey were beginning to look odd. She was in England, and I had spent several hours with her on Skype in January helping her with her coaching website, and her helping me with her expertise in color personality profiling.
I sort of came to the conclusion that she must have died, and last week came the announcement of her funeral. Colleagues told me that on March 5 she went to the doctor with a headache, and on March 30 she died from lung cancer. She could not have been older than 50 - an example of "only the good die young."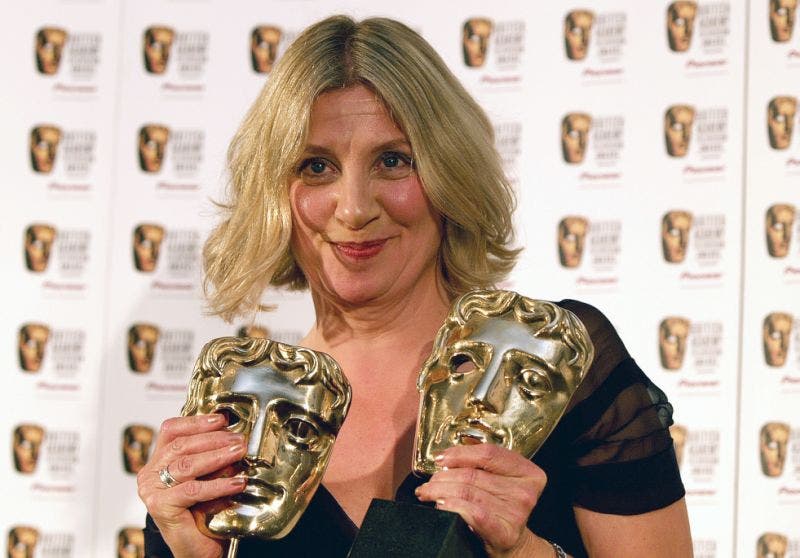 Around this time I also got an email invite to celebrate my colleague Gordon's birthday. The invite came from his children as Gordon committed suicide two years ago in his mid-50s. He had a big house in London, three great kids, was a fabulous musician and had a great job - but also suffered from depression.
My good friend Brian suddenly posted on Facebook many extracts of the works of brilliant British comedienne Victoria Wood. Why? Because she had just died. Her humor was very British, so I suspect America would not have known her.
Actor, writer, performer, stand-up comedienne and musician were some of her talents. "Beat me on the bottom with a Women's Weekly" was possibly the most famous line from her many comic songs, and part of the repertoire of any Brit over 30.
I had just decided to write this article when, on Facebook, I read about the death of performer Prince. A UK headline was "Prince dies on Queen's Birthday." At the recent press conference given by US President Barack Obama and British Prime Minister David Cameron about the upcoming referendum on whether Britain should leave the European Union, one of the four questions posed by the press was about Prince. No one asked about Wood.
There have been many articles about so many of the great and good passing this year. The BBC reported that in terms of writing celebrity obituaries, in the first three months of 2012 it wrote five, in 2014 and 2015 it wrote 12, and in 2016 it wrote 24. However, that is also because there are now many more 'celebrities.'
Perpetual optimism
The perpetual optimism we are all supposed to have these days does not protect us from death, but it does help us deal with it. The trick is to celebrate the life but allow for grief. "Eleanor Rigby died in the church and was buried along with her name. Nobody came." So said The Beatles.
With the ever-decreasing influence of religion in the UK, fewer people attend funerals and loneliness is a key problem. Many do not have the skills to meet new people, especially as we get older.
In the 1960s, British Prime Minister Harold MacMillan told us "you've never had it so good" just before he lost the election. Later, unmarried British Prime Minister Edward Heath was snubbed with addition: "And I've never had it."
"Things Can Only Get Better" is a song by Northern Irish group D:Ream. The Labor Party used it as a theme during the party's 1997 campaign when Tony Blair won the election by a landslide. It seems ironic now. Realism from politicians never does them any good, as former US President Jimmy Carter found out, losing the election after his remarks about the lack of American oil independence. So optimism has to be the thing.
Tony Robbins is a recent optimism guru whose self-help book "Unleash the Power Within" has sold millions, as has "The Secret," the best-selling 2006 self-help book by Rhonda Byrne.
What to do?
Treating every day and each meeting with people as if they were your last is a good start. Never leave things in the air. Try to resolve everything. Tell people how much you like, love or appreciate them as often as you can - it might be your last chance. Let people know your wishes, write your will, and let people know how to find it.
I had a tenant in an apartment in London, who I went to see after quite a while. We had several things to resolve as he would always do things without permission but with the best intention. We resolved everything and parted as friends. Just as well, as the following week he went to Los Angeles and was murdered. I had all the information on how to deal with it, and none of the regrets.
What scares me is that I am older than practically all these people who have died, and started noticing this around five years ago. Still, it is better than the alternative. The latest news on Facebook from my friend Brian? He has terminal cancer.