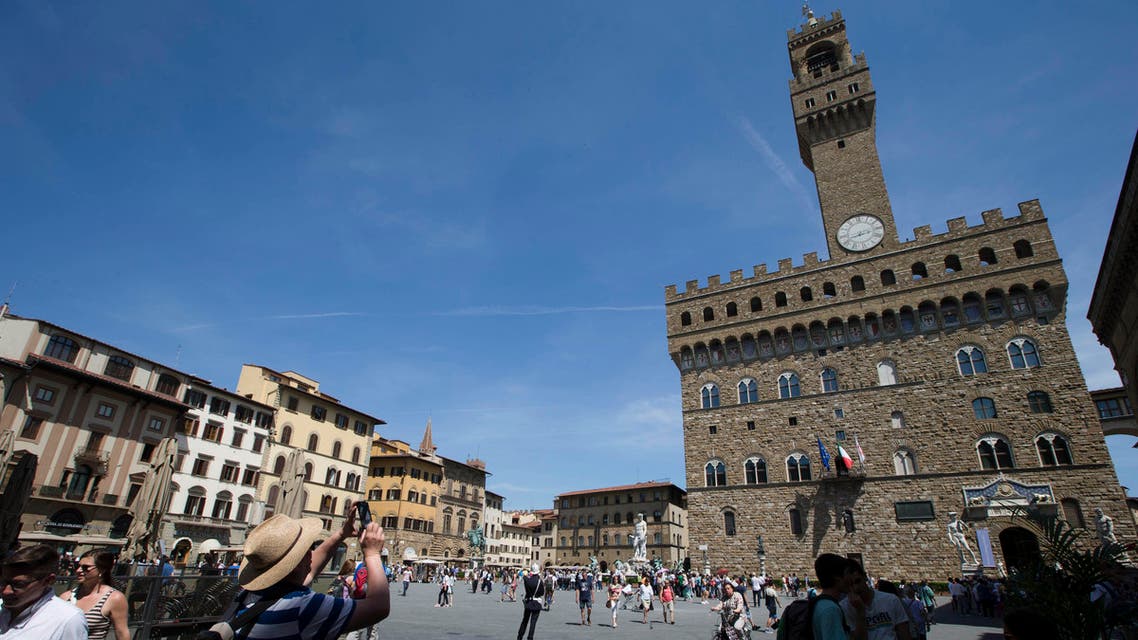 Florence's culture of beauty should inspire the Middle East
ur heritage is an inspiration in case we require the much-needed oxygen to breathe in tough times of wa
While ISIS eradicates ancient heritage such as the Roman city of Palmyra in Syria and Assyrian sites in Iraq, historical sites continue to be the Middle East's main beacon of light.
Sites like Petra in Jordan are a reminder that Arab countries are more than just oil, sand or launch-pads for bloody militant operations.
Our heritage is an inspiration in case we require the much-needed oxygen to breathe in tough times of war.
But attending on Tuesday the opening ceremony for Italy's Pitti Uomo – a major international event celebrating men's fashion – at the majestic medieval city hall of Florence, Palazzo Vecchio, a reminder lingers through the scented air: cultural reawakening and beauty can continue even amid tough economic times.
"Florence and Milan are our strongest legs," mayor Dario Nardella of Florence, capital of Italy's Tuscany region and birthplace of the Renaissance, told us eager audience seated at the palazzo's Salone dei Cinquecento hall.
As a global industry, men's fashion keeps growing – although the recent economic slowdown has had a dampening effect.
London-based analysts group Euromonitor has projected the global market for men's designer apparel to reach as high as $33 billion in 2020, up 14 percent from $29 billion in 2014.
But in Italy this year, the menswear industry has opened with a change of pace: both imports and exports showed decreases. Of all the export segments, only knitwear improved, while fabric outerwear, shirts and leather saw noticeable drops.
To face global challenges, fast-changing trends and stiff competition from New York, London and Paris, Nardella said that "our young talents must grow… We must be leaders, not followers."
Carlo Calenda, Italy's minister of economic development, also gave his opening remarks for the event's enthusiasts.
"Fashion is an important piece to Italy's pride," he said. "When we go abroad, we can easily identity an Italian from what he is wearing," calling for more exports.
Culture of beauty
It is no wonder that Italy is Europe's second largest manufacturer after Germany - the country is keen to capitalize on what it knows best: a culture of beauty.
"Thank classical Italy for making and keeping menswear in Florence," said Andrea Cavicchi, the elected head of the Florence Centre for Italian Fashion, the Centro di Firenze per la Moda Italiana.
It is no surprise that Cavicchi made the statement at Salone dei Cinquecento, a grand hall that is embellished with jaw-dropping renaissance-era paintings.
Even if it is tough times for us here in the Middle East, but a strong spirit is always the way to go, and appreciating cultural beauty will always be our best defense against creeping extremism and militarism.
We should hope to see Middle Eastern names at Pitti Uomo next year. So far, designers from our region were not prominently featured.
While the secure and business-savvy UAE has so far been successful in bringing more Arab artists on board to showcase their talents to the international market, more of these examples are needed to enrich and energize Middle Eastern culture.
At Florence, I saw the constructive and beautiful part of history continuing. I saw progress at the making. We could definitely learn more from the Italians to maintain all the positive aspects of our own threatened culture and innovate as we go along.