Is this a newly-revamped handbag empire we need to keep an eye on?
With its quirky, futuristic yet minimalist designs, take a look at the brand's cool shapes and color combinations
Last year I was in Hamburg, Germany, during a trip to Europe scouting for upcoming designers when I stumbled across a brand from my childhood. MCM, a German handbags and travel goods brand that was totally revamped and reborn.
With its quirky, futuristic yet minimalist designs, the brand's cool shapes and color combinations caught my attention. The story behind MCM is inspiring - and it's important to note that this isn't a sponsored piece!
The brand was founded in 1976 in Munich and is now making a noticeable fashion comeback through its association with art, music, technology and travel.
Christopher Ræburn, renowned British fashion designer and Creative Director of the SS17 Men's collection has said: "MCM is a luxury brand with an attitude defined by combining a contemporary aesthetic and focus on functional innovation with the use of cutting edge techniques."
The brand today personifies a brazen attitude with a hankering contemptuous desire for assertion. What we are clearly able to distinguish from the brand aesthetics is a desire to compound transfiguring classical designs with futuristic materials. MCM steers its aspirations from its cross cultural heritage, from Munich to Seoul, converging designs from the West and Asia.
MCM's audience is one that is unconstrained by rules and boundaries; ageless, fearless and forward driven. With a hint of Louis Vuitton about its repetitive patterns, the bags were popular in the 1980s, when Diana Ross used its suitcases on tour.
Here are some of my favorite picks: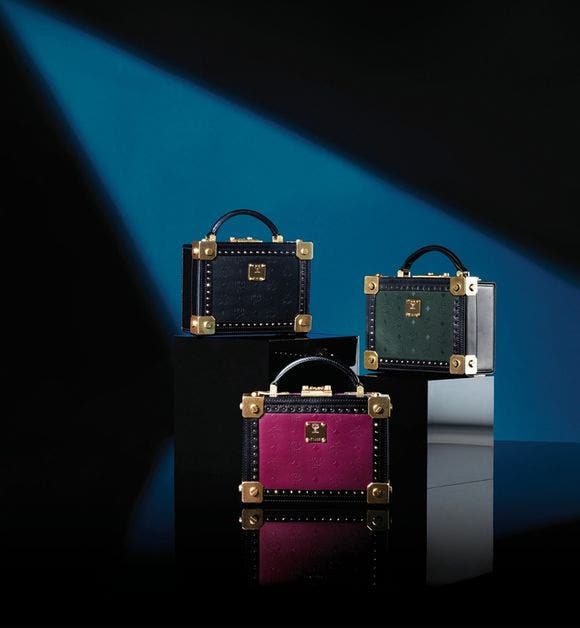 One does not necessarily need to wear Chanel or Louis Vuitton to look and feel fashionable.
The fashion world nowadays is a colossal hub of endless and limitless choices with many international skilled designers shaping it. There are no more boundaries or limits to what one can and should wear.
From premiere designers to contemporary and high street, there's a style for everyone and a different price tag for every pocket. One simple golden rule remains the same: Always remember to wear a statement piece, so as to stand out from the crowd.