What's it like for an Arab-American to get stopped at LAX airport
Questions ranged from 'how often do you visit Syria and Turkey', to 'are you aware of anyone from the Muslim community in the US'
When I saw the four S's stamped boldly on the surface of my boarding pass I would have liked to have believed that it stood for "Super Special Successful Star," or some equally flattering remark – but of course it did not.
The reality was quite different and meant I would have to go through special security where I would be interrogated for more than an hour, resulting in a missed flight back to my job that I can't really afford to miss.
The four letter S on the pass in fact stood for "Secondary Security Screening Selection," the check in clerk informed me. Not as romantic as I had hoped it to be.
What followed was two hours of what I felt were repetitive and invasive questions that simply led to fuel my anxiety as they enquired about my home country of Syria.
I'm an Arab American, my heritage is Syrian, a country I am passionate about, and one that through my life I have visited many times and grown to love. In the early years of the troubles I returned to the country as a volunteer to help provide relief aid – as many people did and it is this that regularly comes back to haunt me.
Interrogation
This was not the first time I've undergone long, drawn out interrogation. On this occasion I was taken to a security officer who checked my personal belongings, and asked me extensive questions about my visit to LA – where my parents and siblings live - and my job in Dubai.
The time passed, and then two FBI agents eventually arrived and took me into a room where the real interrogation began.
The two agents held this cool attitude and sense of entitlement as they sat down and apologized for taking my time.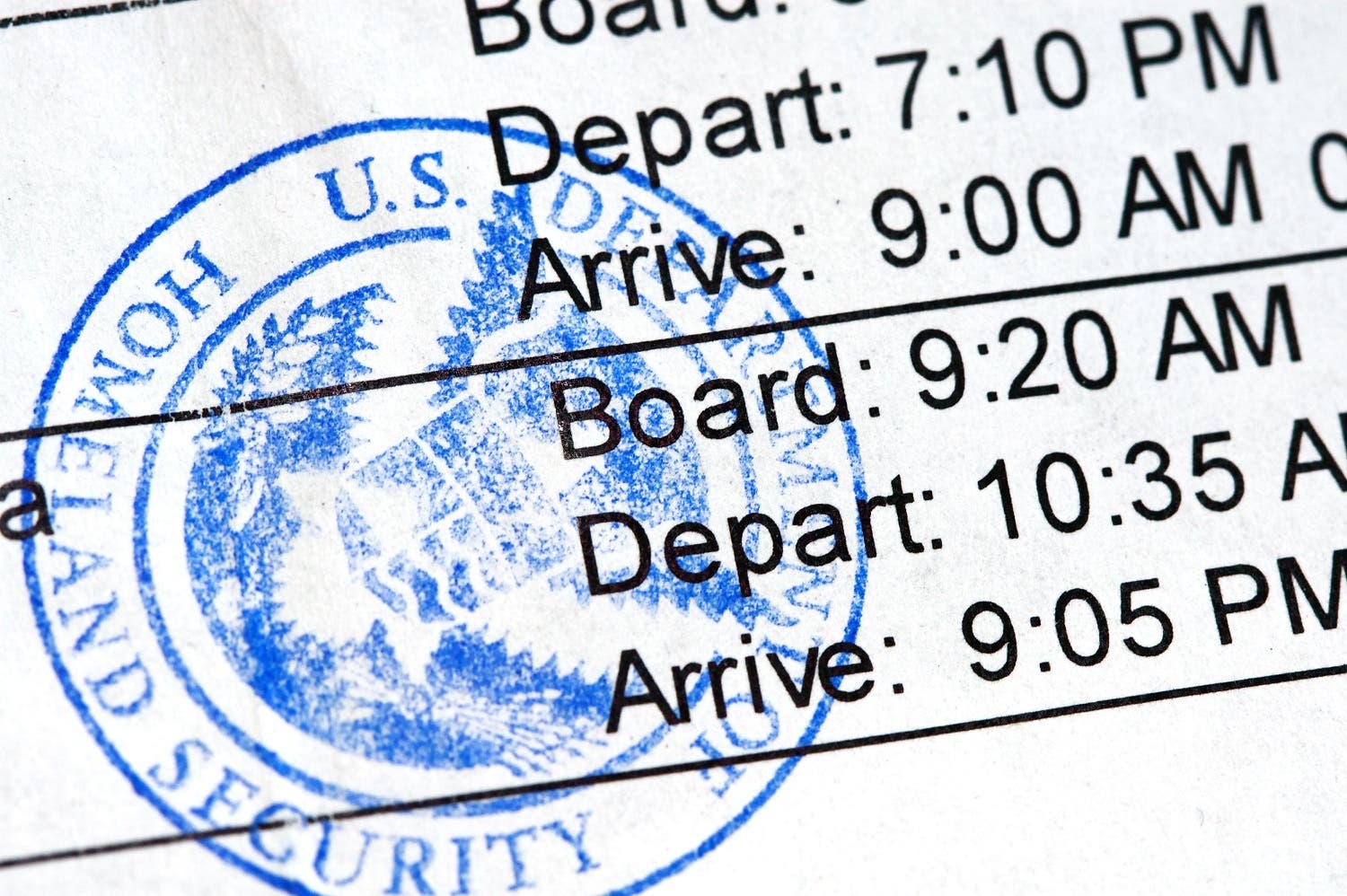 The questions ranged from 'how often do you visit Syria and Turkey', to 'are you aware of anyone from the Muslim community in the US who has left to Syria and not returned?'
They asked me what roads I took to get to the village of Kafranbel, in the province of Idlib where I stayed in Syria for a while.
They then inquired about my past volunteer aid and humanitarian work inside rebel-held areas in Syria.
They asked if during my stay in Syria, I was in contact with anyone from Nusra front, or any other US-listed terrorist organizations – I can honestly say that I was not.
I was than surprised to know that the agents spoke fluent Arabic, as they continued to ask me questions.
I went on to explain that the families I met in Syria felt abandoned because they say 'the world took a step back and watched atrocities unfold in Syria and did absolutely nothing about it.' I was in there for about two hours, which caused me to miss my flight back to Dubai and ultimately miss my first day back at work.
I was lucky this time that they did not pick me up from door of the plane – which is something they have been known to do - where people who just had small talk with you are suddenly wishing they hadn't as they see you marched away – assuming your guilt without actually knowing what you've been accused of.
Inevitably this would make me feel as if the word 'suspect' was somehow stamped on my forehead.
The next day, after receiving my boarding pass, said my goodbyes to my family for the second time, I stood in line for the security check.
I was wearing this long beautiful black Abaya with little gold gems bordering the sleeves and the neck.
As my turn approached, the security guard suggested I take off my Abaya assuming I would beep because of the gems.
I explained to her that I didn't want to take it off due to religious reasons. She was very understanding, and said it was fine, as long as I understood that I would have to go into a private room to be patted down by a female security guard if I beeped.
I agreed and proceeded in taking off my shoes.
But then I heard a lady in front of me say irritably: "What do you mean its ok? So it's ok for her to go in looking like that? Uh, wow!"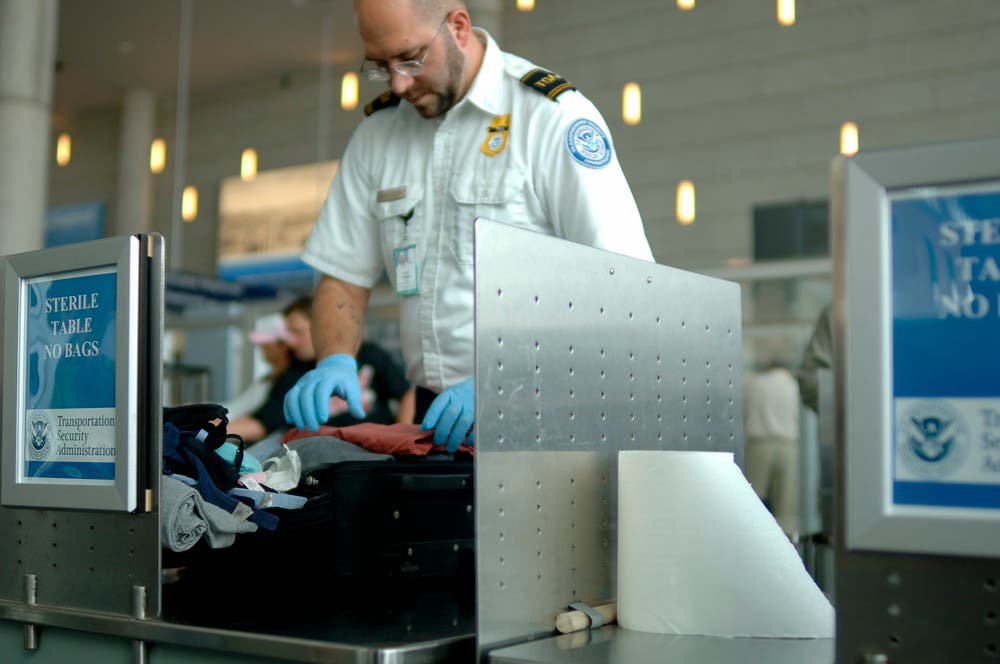 I smiled and looked her straight in the eyes, I didn't want to seem intimidated by her as I had done nothing wrong.
Thankfully the security guard instantly stood up for me and explained to the woman: "Ma'am, what did you say? She is free to dress anyway she wants to dress. If she chooses not to reveal her body in public, that's her freedom of choice."
The women than uttered sarcastically under her breath: "Wow, the security here does a good job keeping the country safe."
I wanted to confront this woman and ask her precisely how closed-minded she must have been for her to assume that an article of clothing automatically meant I (or any other Muslim woman) was an extremist?
I would have loved to have told her, 'just like you choose to wear a sleeveless shirt I choose to wear what might look like a long thin coat, just like you are free to choose the way you want to dress and look, I am also free to decide what I want to wear and how I would like to look.' – I did not.
I don't think I fit the normal criteria for what you might identify as a 'terrorist' or a 'national security threat,' yet something so out of my control, my nationality, my ancestors, my people, and my blood, make me a target, a threat even.
I am aware that although I am an American citizen born and raised in California, who enjoys her occasional In n' Out burger and time under the sun by the pool, I'm also Syrian and very proud.
And I understand why I was stopped. Why I was chosen to be searched. Why 4 S's were marked on my boarding pass. Because Syria has become world's new proxy war.
But I question why I have to spend so much time answering the same questions, for what appears to be evident – when I volunteered to go into Syria, I did so on a humanitarian basis – I wanted to help people who, through no fault of their own, were homeless and in poverty. I had hoped this would be the kind of thing that would be welcomed.