The secret appeal of the Star Trek world
King Abdullah II of Jordan is such a fan that he appeared in an episode of Star Trek Voyager
Last weekend, the new Star Trek film "Star Trek Beyond" opened up with a blockbuster weekend, earning almost $60 million dollars. According to Variety magazine, "The 12 films have grossed $1.24 billion in the US and $569 million internationally." The appeal of Star Trek is undeniable and brings out a special kind of fandom.
Even some of the world's elite count themselves as Star Trek super fans. US President Barack Obama is said to have requested a private screening of the last Star Trek film in the White House and King Abdullah II of Jordan is such a fan that he appeared in an episode of Star Trek Voyager, according to IMDB. Rihanna is also counted as a trekkie and released the lead single, "Sledgehammer" for the latest film.
All of these fans in powerful and respected places still cannot fully explain the appeal and success of these films. What becomes clearer is that in this more scary and dangerous world we live, the hope that Star Trek provides its viewers is one of an egalitarian and open society, one that the films challenge us to work towards.
As articulated by Prof. Victor Grech in his opinion piece for Think Magazine, "Star Trek, like other science fiction, has an unshakeable 'belief in the liberating power of the imagination' to optimistically create utopian worlds that help us realise 'our limitations, and thereby to move beyond them toward a more inclusive awareness' of humanity's potential."
The world feels more dangerous, especially this year where we've seen back to back terrorist attacks across the world, in not just the Middle East and Asia, but in the heart of Europe as well. The randomness of violence has made the world feel less safe and has created an international discourse polarizing society into 'us' and 'them.' This summer alone, there have been attacks in Turkey, Germany, France, Iraq, and Bangladesh.
It's hard for the current state of affairs to not affect even the most stoic or optimistic person. According to Thomas Zeitoff for the organization Political Violence at a Glance, "Exposure to terrorist violence does not just affect voting behavior but also attitudes by inducing intolerance, eroding support for civil liberties, and promoting exclusionist attitudes towards minorities." And this is why Star Trek and its success is critical to our future trajectory.
An idyllic future?
As high school science teacher and Star Trek fan Liza Dippenaar explains, "I think for people, Star Trek represents an idyllic future where everyone will be accepted. Women will play the same roles in society as men, and it won't be something strange or new. Everyone will be equal. But also, the focus in Star Trek is not about war and fighting; their main purpose is to get everyone to live together in harmony. Like Captain Kirk says in the end, 'better to die saving lives than killing them,' and in the tumultuous world we are living in right now, this is the kind of hope we can cling to."
Star Trek promotes a future world where reason and purpose provide opportunity for all individuals, regardless of race, color, creed, or gender. And in the film's success, so is the belief that humanity can continue on an upwards trajectory. The lessons of Star Trek are ones that all individuals can apply into their lives, which is one of tolerance and understanding. As international traveller and executive business person Jereon Vaassen says, "Although a lot is happening in the world these days, I never felt particularly unsafe. Over the years I have traveled to many countries, including some that were considered dangerous and I always felt that as long as you are curious and open minded, you will find a connection somewhere with people and they generally treat you well anywhere you go."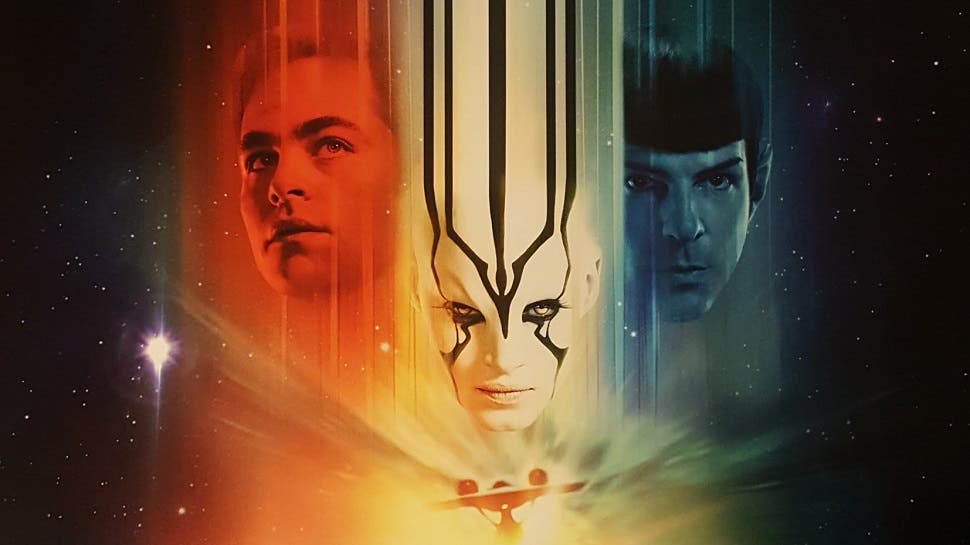 And therein lies the true value of Star Trek because it presents a world where every human life has value. As the film states, "the death of one life is a death to the family of humanity."
In an age of increased extremism, with politicians who offer Nazi-esque solutions such as building a wall around a country or banning an entire sect of the population based on their religion, it's hard not to feel overwhelmed. But that is the value of Star Trek. Even though it feels like the world is becoming darker and more dangerous every day, Star Trek urges individuals to remain optimistic even when it seems that things will never get better. As Spock says in Star Trek Beyond, "We will do what we have always done; find hope in the impossible."
As Victoria Brouillet, PR and Communications manager for the UAE-based Novo Cinemas explains, "Star Trek has been captivating audiences on the small screen for 50 years now and with no less than 13 different big screen adaptations. This endless universe of possibility and creativity is perfect for cinema goers. The subject matter literally transports you to other worlds and realms of imagination.
"That is, in itself, classic movie magic. At first glance, it may simply appear to be a wondrous science fiction story but the foundation of Star Trek resonates greatly with humans on Earth, as much as it does with those otherworldly characters it portrays. The storyline demonstrates that progress in science and interracial cooperation is good for all mankind. It gives a hopeful view on the future, which appeals to us all."