Reinventing the Indian wheel: Molecular gastronomy and the humble curry
New wave Indian cuisine is here. Gimmicky or gorgeous, you decide
Indian cuisine has come a long way from its wholesome and sometimes humble origins of butter chicken, black daal (lentils) and fluffy naans. Dubai is the latest city to bear witness to a new wave of envelope-pushing Indian restaurants.
Three new ones are shifting the focus firmly from traditional to modern in terms of what we eat and how food is presented, but is there really a need to reinvent the Indian culinary wheel? Do molecular gastronomy, liquid nitrogen, lecithin powder, dry ice and bubbles add or detract from what is on our plates?
I had a genuinely innovative Indian dish as part of a new 15-course tasting menu at the recently opened Carnival restaurant in DIFC Dubai. It was a daal cappuccino served in a coffee cup - it looked like a cappuccino, but was a hot, smooth lentil soup in a cup with mushroom truffle ghee. Not what you would expect, but it tasted good.
A jalebi (traditionally sticky Indian crispy dessert) formed the centerpiece of a very tangy tamarind and yoghurt starter that also worked well. However, what is wrong with presenting chaat (Indian street food) as it is supposed to be, and leaving the jalebis until last?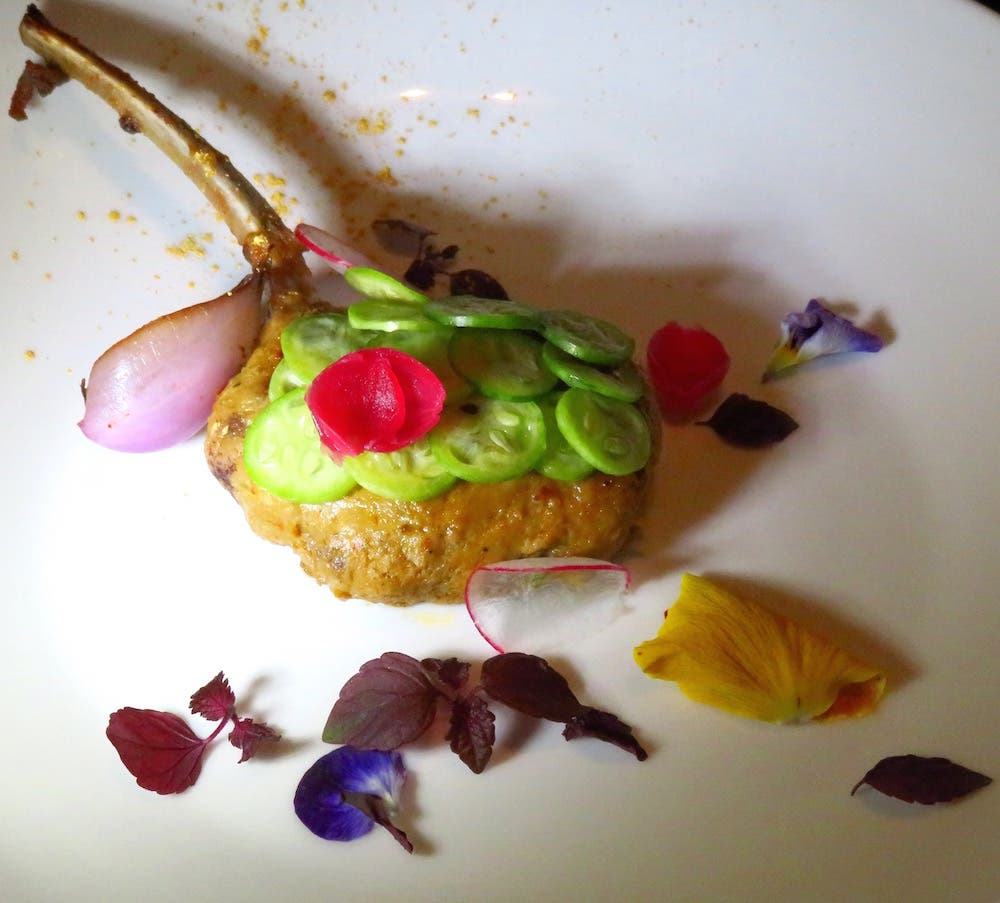 I have never had a pumpkin parantha (stuffed bread) before, and this would have worked very well had it not been for the plastic pumpkin put on my table to remind me I was eating pumpkin. I already knew that as the course was called Happy Halloween! What is wrong with calling it pumpkin parantha or kulcha? Pumpkin is a traditional Indian vegetable, and it was great as a stuffing for hot bread.
I really liked the aptly named course Mutton Dressed As Lamb, as it was a very innovative take on combining the classic lamb chop, shammi kebab and galouti kebab in a beautifully presented plate with lamb gravy (called jus!) poured around it at the table.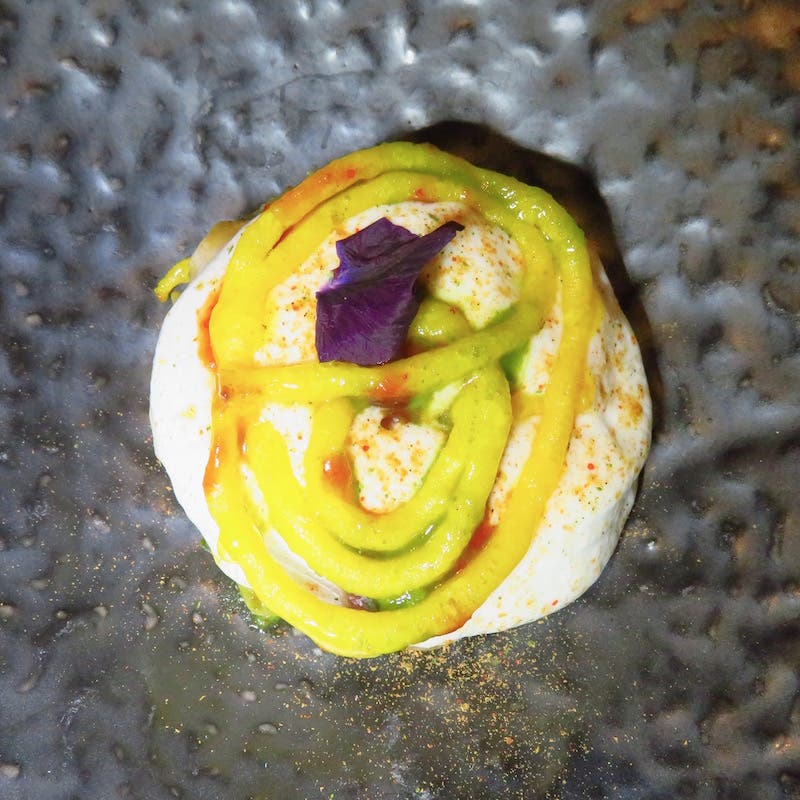 The Mumbai sandwich dish was a rendition of everything that showed how versatile and unique a vegetarian sandwich can be without a hint of mozzarella, pesto or focaccia. However, the live stuffing of a sandwich at the table by a man in a hard hat carrying a tool box was not really a skill I needed to see!
Chef Pradeep Khullar of Jodhpur Royal Dining at the Murooj Rotana has drawn on his childhood to produce dishes that genuinely delight, like the black, lemon pickle prawns with beetroot and melt-in-the-mouth morsel of lamb that has been cooked for eight hours.
However, his equally good mango, cranberry and kaffir lime sorbet is not necessary in the middle of an Indian meal. This would have worked well as a lighter dessert, and a good alternative to the jalebi (sweet this time) trees served with mascarpone rabri (thick, creamy Indian pudding).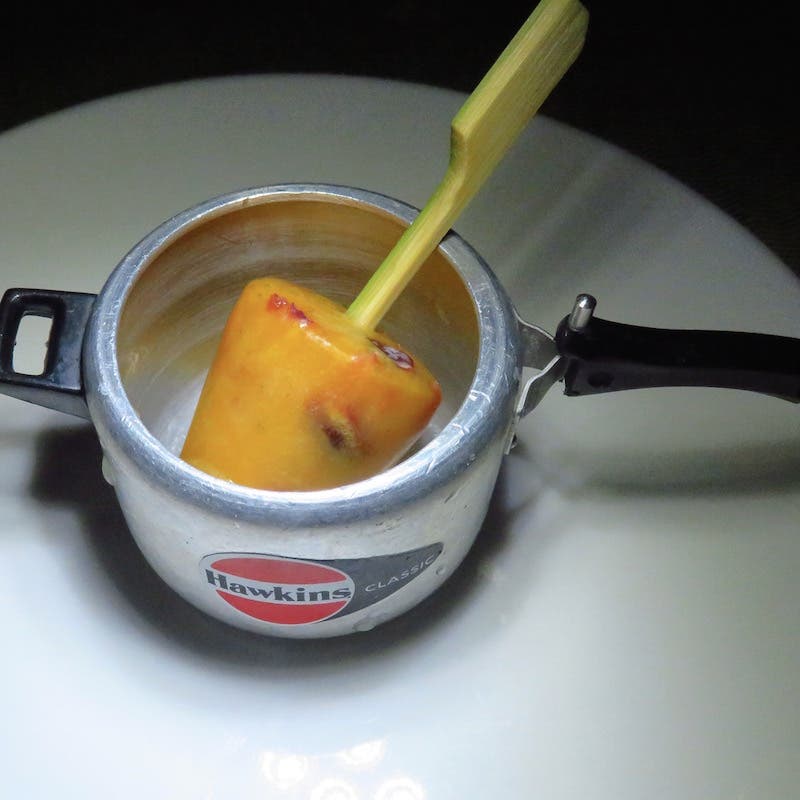 The other theme seen in this new-wave Indian cuisine is the renaming and interpretation of dishes that do not remotely resemble their namesake dish; they just have the same ingredients.
So while Farzi café is a super place to sit and is sensibly priced, its shepherd's pie comprises morsels of beef interspersed with blobs of chaat-flavored potato on a swirly, half-moon-shaped plate dotted with beetroot! The dish is a favorite of many diners, but I could not really see the link to shepherd's pie.
It also serves raj kachori, an Indian street-food classic with tamarind foam sprayed all over the top. The molecular gastronomy really does work for its tres leches dessert that combines three classic milk-based Indian desserts served on a grey slate plate with rose petals and pistachios as garnish.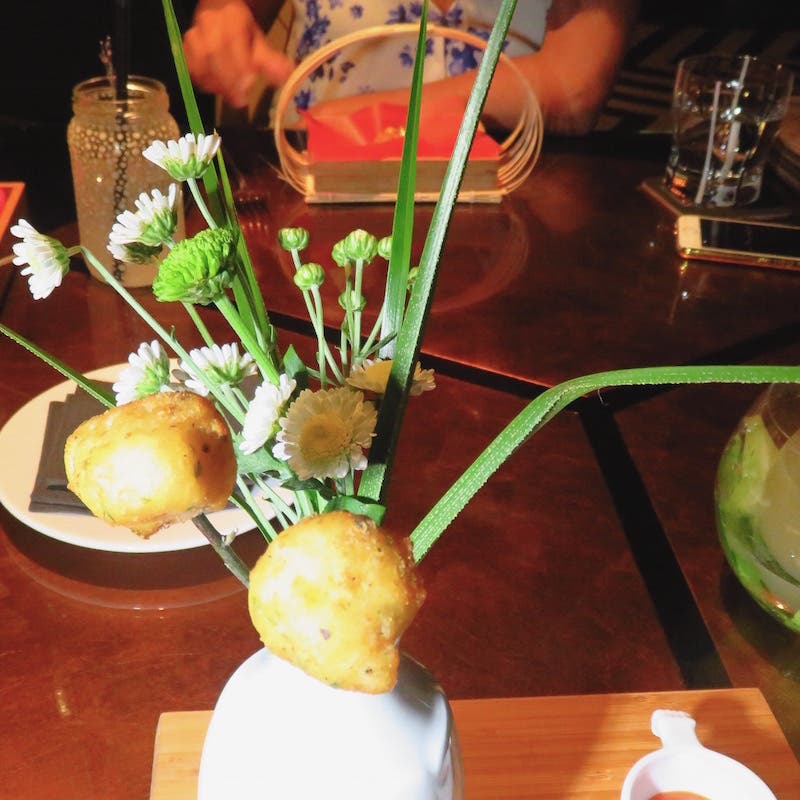 I am glad they have left the petals and pistachios as they are and not nuked them into an essence or a "memory" for us to experience in an entirely different way. Leave that to perfumiers, and give me a beautiful bowl of butter chicken with saag paneer on the side, served on a white porcelain plate, easy on the cream. Hot fluffy naans in a bread basket on the side always welcome!