Choosing the perfect hairstyle to match your wedding dress
Finding a hairstyle to match without stealing the spotlight from your dress is tricky
The first step of wedding planning is for the bride to go dress shopping, as most boutiques require six to eight months for dresses to be delivered. Once you have found your dream dress, it is time to plan the rest of your wedding-day look. Deciding on a hairstyle ahead of time can save you a lot of stress. We have put together an inspiration board to help complete your bridal look according to the neckline of your wedding dress.
Finding a hairstyle to match without stealing the spotlight from your dress is tricky. There are four initial steps to consider before choosing a style:
1. What type of look are you going for? Casual or formal? This usually depends on the type of wedding you are hosting.
2. Location and climate play an important role when choosing your hairstyle.
3. Consider the length of your hair. Will you be using extensions?
4. Research bridal magazines. Once you have found a few styles you are happy with, book an appointment with your salon for a prova / mock-up.
Now it is time to take your dress neckline into consideration:
Sweetheart - strapless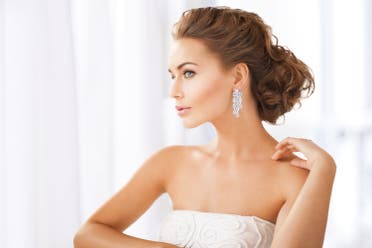 A sweetheart neckline is one of the most common dresses chosen by brides today. The design is so versatile when it comes to hairstyles, you can rock a classic up-do or stun your guests with mermaid curls. That being said, we prefer something more romantic such as a windswept chignon, which will compliment your dress neckline and work perfectly with or without a veil.
One-shoulder wedding dress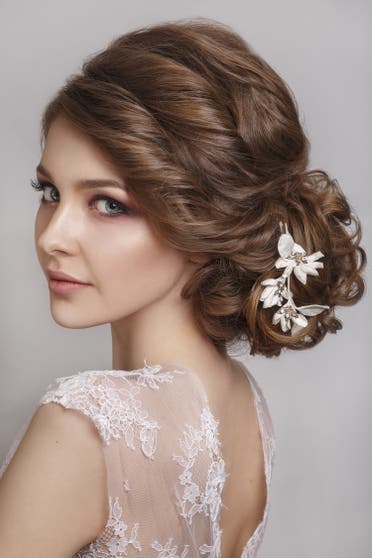 The objective of a one-shoulder wedding dress is to draw attention to your shoulders, so we recommend a side-swept up-do to match your silhouette. This elegant look will highlight your shoulders and maintain that elegant look. Spice it up with a fishtail braid.
Bateau neckline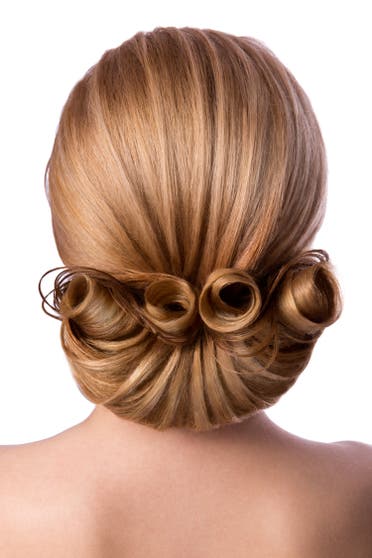 This classic, feminine style is timeless. We recommend to let your dress do the talking. Do not overshadow your silhouette - choose a simple low bun. Alternatively, opt for a more modern look with a high ponytail.
V-neck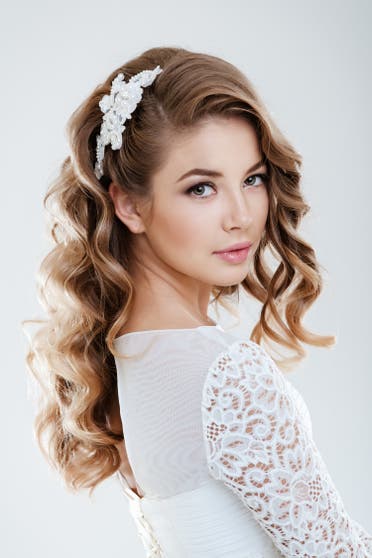 This season's hottest bridal neckline, which is known to elongate your body. Compliment your overall bridal look with loose curls and a side part. With this hairstyle, you can take it up a notch by adding a diamante headband or side clip, or tone it down for a more casual affair with beach waves.
High neck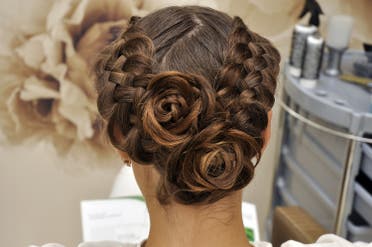 Depending on the style of your dress, whether it is a beaded neckline or that of lace material, you will want to keep your neckline visible. A high bun is essential for this neckline as it elongates your neck, complimenting your silhouette. Let your hairstylist spice things up by adding braids to your bun.
Off-the-shoulder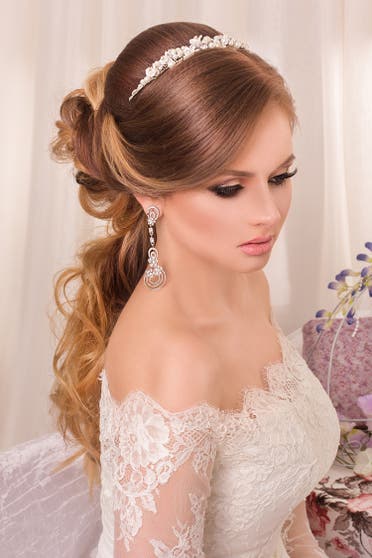 This silhouette combines the perfect duo, highlighting both your neckline and shoulders. We recommend a half-up hairstyle with loose curls - this will push your hair away from your face, elongate your neck, compliment the silhouette and keep your long locks visible.
Save