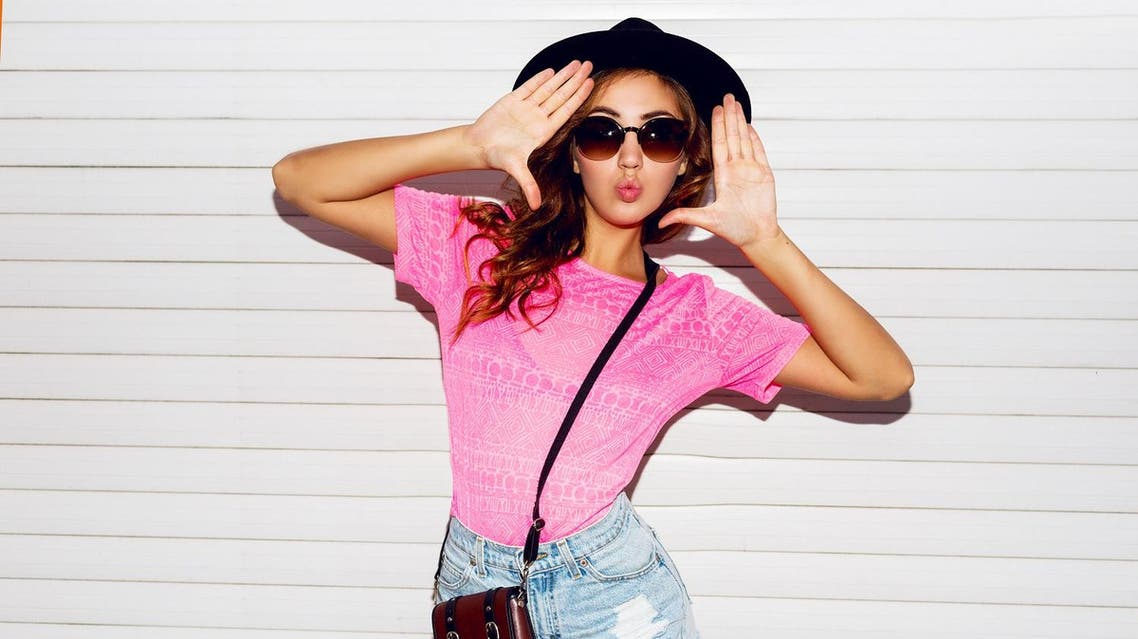 Be the change: All the set-to-trend looks of spring/summer 2017
Now that fashion weeks all over the world have ended, we have a clear idea about what's in store for us for the spring/summer 2017 season
Now that fashion weeks all over the world have ended, we have a clear idea about what's in store for us for the spring/summer 2017 season. Here are the best trending accessories to have and to own next year.
XXL bags
From Balenciaga to Gucci, Celine, Loewe, Marni, Michael Kors, Sonia Rykiel and Stella McCartney, the oversized bag took over spring/summer 2017 runways. We are definitely seeing a comeback of the oversized bags but this time think really oversized, think XXL.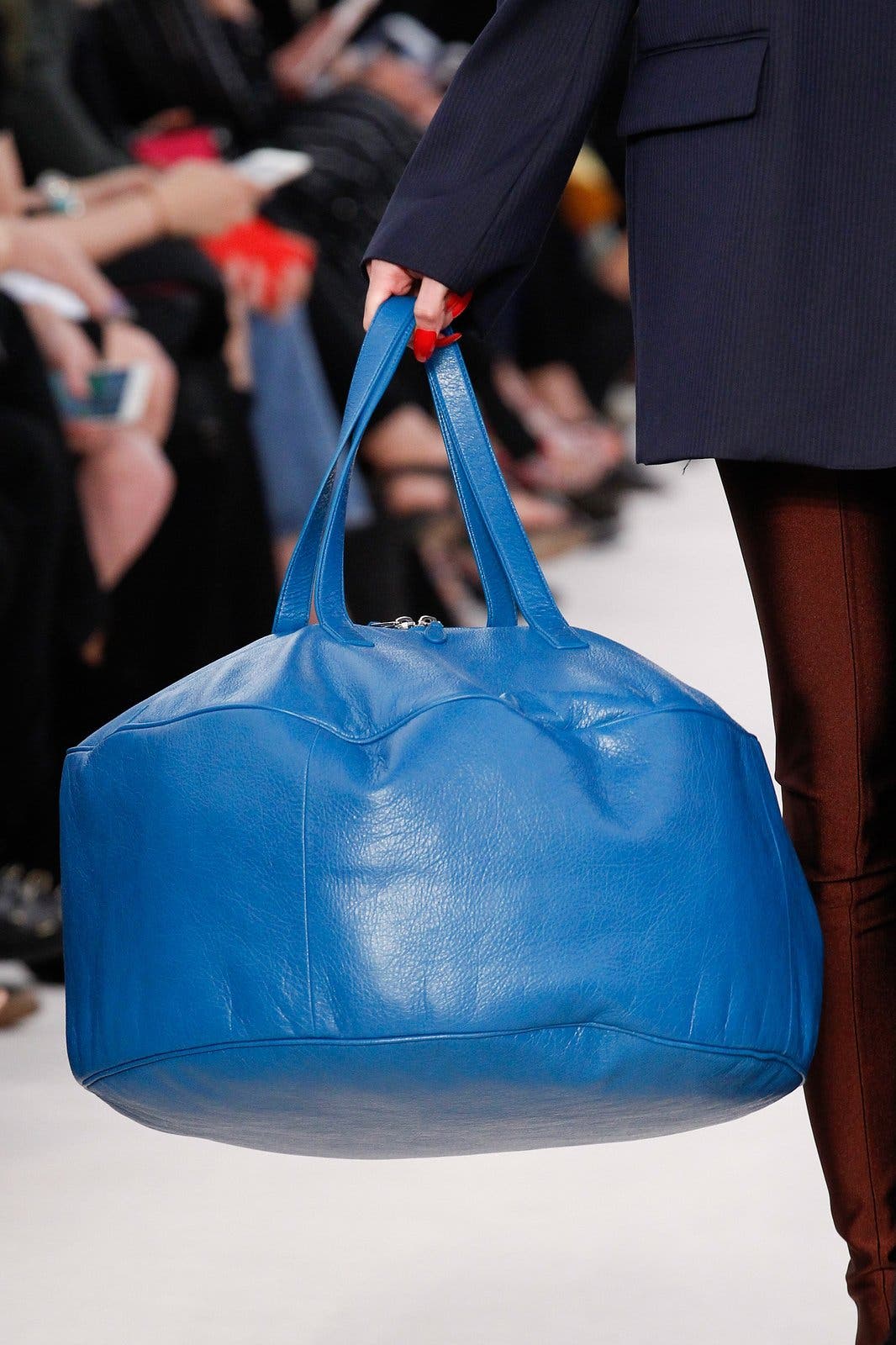 Micro and mini bags
From XXL bags to micro and minis, these bags will carry a woman's bare essentials - phone, card case and lipstick.
Fanny packs and back packs
Fanny packs and back packs took over spring/summer 2017 runways and they made our list of the top 2017 accessories to have. Today, busy woman need a bag that moves with her. Think hands free fashion and comfort while you're on the go. A back pack, hip-slung bag or fanny packthat lets you keep Instagramming, Whatsapping, emailing and sipping your coffee on the go.
Embellished Crocs by Christopher Kane
Yes, you heard me right, the "Crocs" shoes adored by kids are now a grown-up fetish. And who's behind this marvelous idea? The ever-creative British designer Christopher Kane.
The Christopher Kane SS17 Crocs collaboration features marble print styles in various colors alongside rich earthy tones, all embellished with rough mineral stones, designed specifically for the collaboration.
"I always work with unexpected items and combinations, transforming the everyday into desirable luxury. I wanted to bring my own stamp and DNA to Crocs' classic clog and achieve something really special. The marble print feels very earthy and I often think of Crocs shoes in a very grounded way, worn with either an evening dress or with jeans, and adding the rock crystals brings a bit of luxury to this everyday style. Crocs are arguably the most comfortable shoe, and I love that they are slightly awkward and might be perceived by some as 'ugly'. They have a very naïve and childlike shape which I especially like when they look extra clunky on the foot," Kane said in a released statement.
So make sure you grab yourself a pair.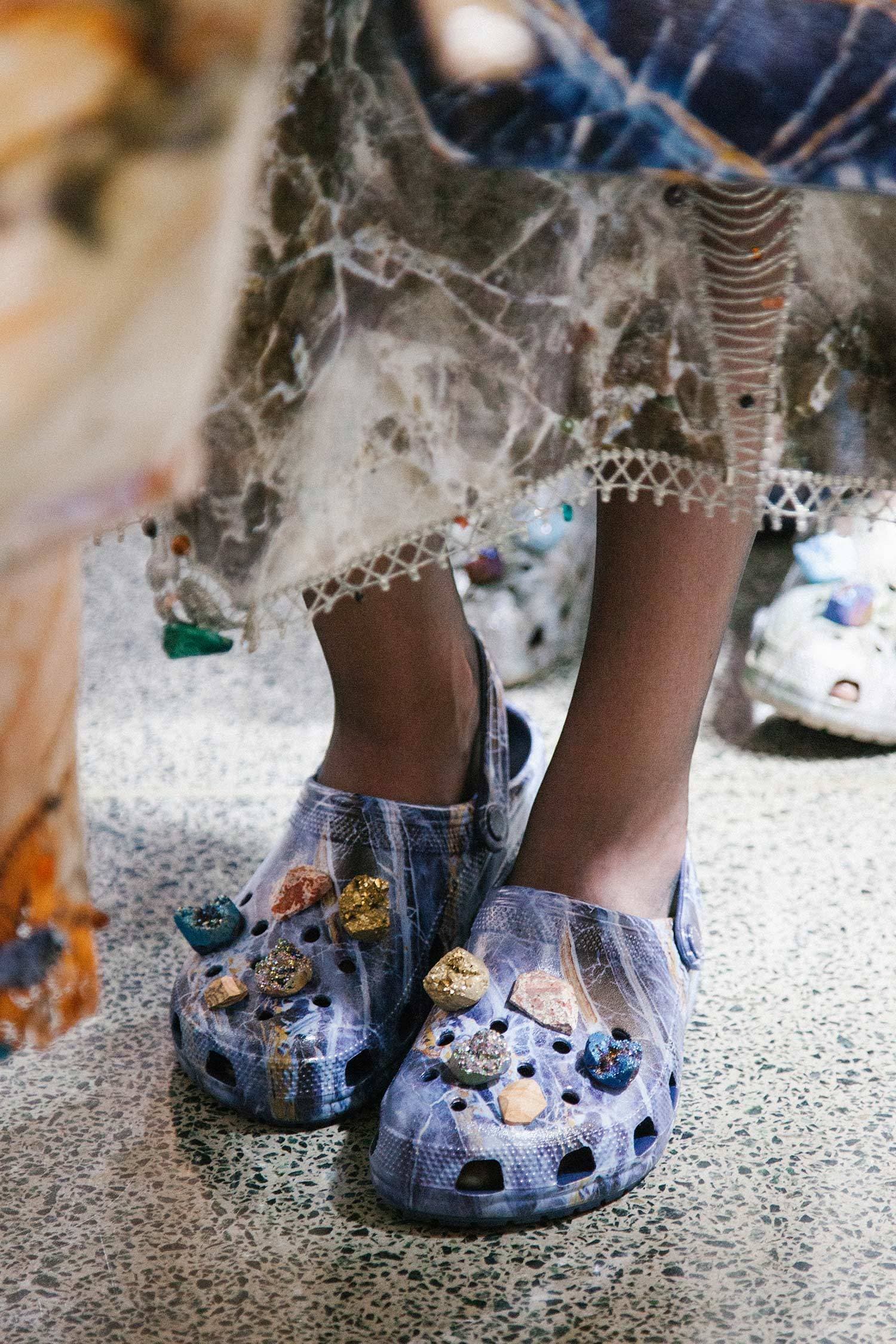 Beach athletic slippers
The athletic slipper look has been adopted by many designers such as Christian Dior, Miu Miu, Prada, Alexander Wang and Dries Van Noten just to name a few. This beach / sports slipper makes spring/summer 2017 list and no one rocks them better than Dolce & Gabbana. The relaxed slippers are given a luxurious upgrade and are worn with joyful fashion which does not compromise on finishing and tailoring.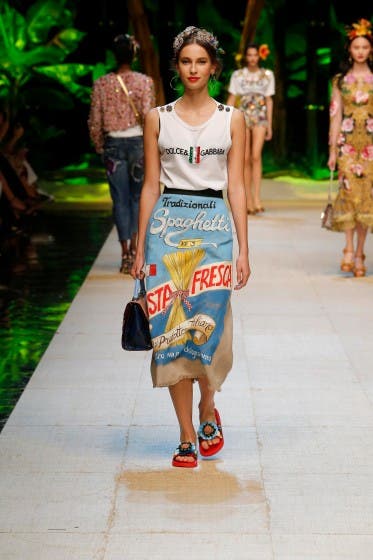 Kitten heels
These modest walkable heels are designed to balance the oversized looks of blazers, tops and bags coming up in spring.
Boots
Many spring dresses on runways were worn with boots instead of sandals.
Mismatched earrings
I'm just loving this marvelous idea of wearing two different yet matching earrings. We saw them on many runways by several designers. The above-the-shoulder earing is still trending for spring.
Statement specs
Colorful lenses - from pale blue and pink to retro yellow - will lend you a splash of color and a dose of fun.
Tights and gloves
Goodbye basic black, think bold daring colors. Designers are all pitching in for this new look.
Save
Save